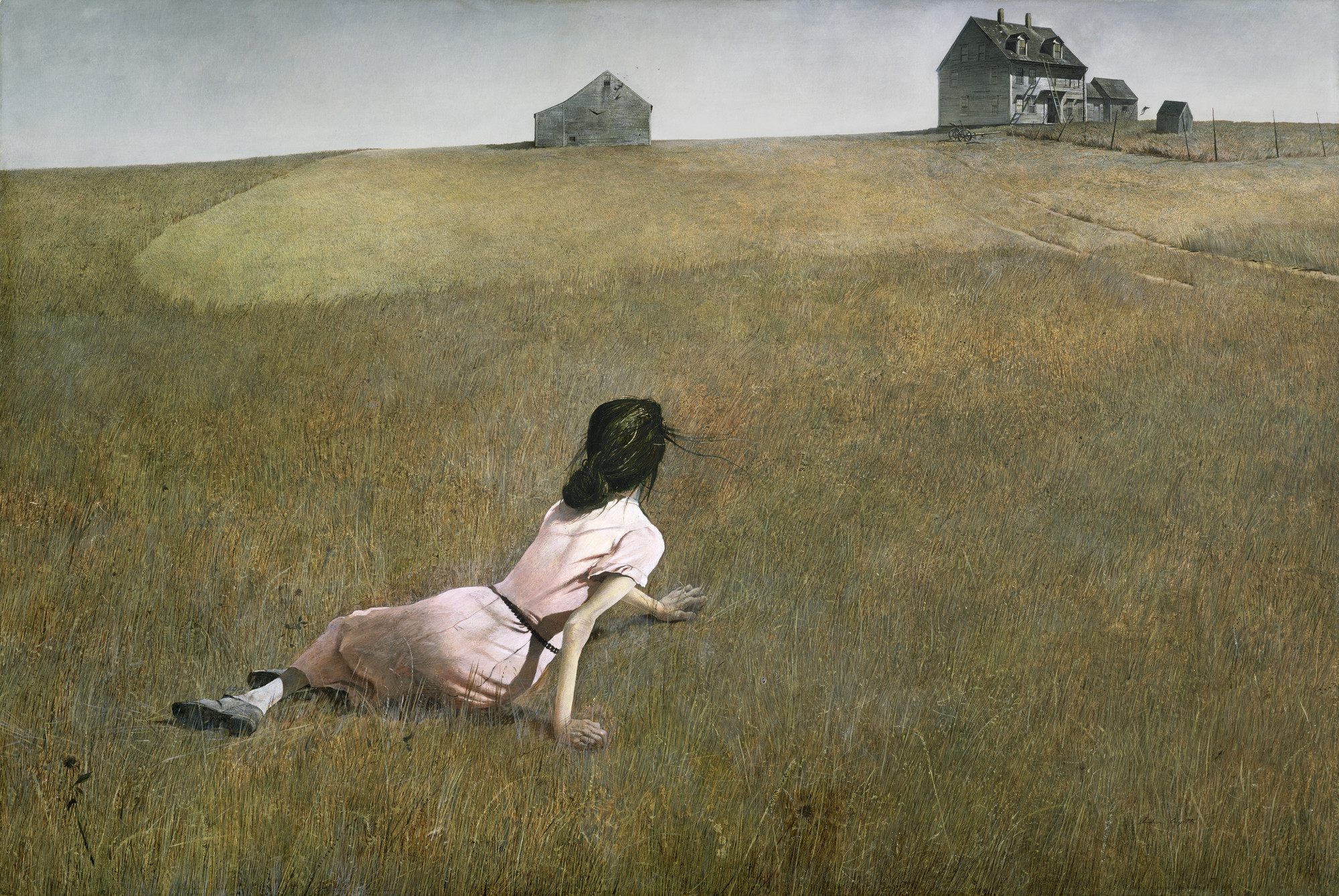 Andrew Wyeth. Christina's World. 1948
17
Narrator: This painting is called Christina's World. The woman on the ground is Christina. She was a friend and neighbor of the artist, Andrew Wyeth. She lived in that house off in the distance—can you see her laundry hanging on the clothes line outside?
Look at the field surrounding Christina—this land was her farm. The artist painted each blade of grass, one at a time, filling almost the entire painting.
Kid voice 1: But why is she on the ground, all alone?
Narrator: Christina wasn't able to walk. But she didn't want any help getting around, so instead of using crutches or a wheelchair, she crawled on the ground. The artist thought she was brave and strong to live that way, and he made this painting to honor her.
We can't see Christina's face—what do you think her expression might be? Make that expression yourself.