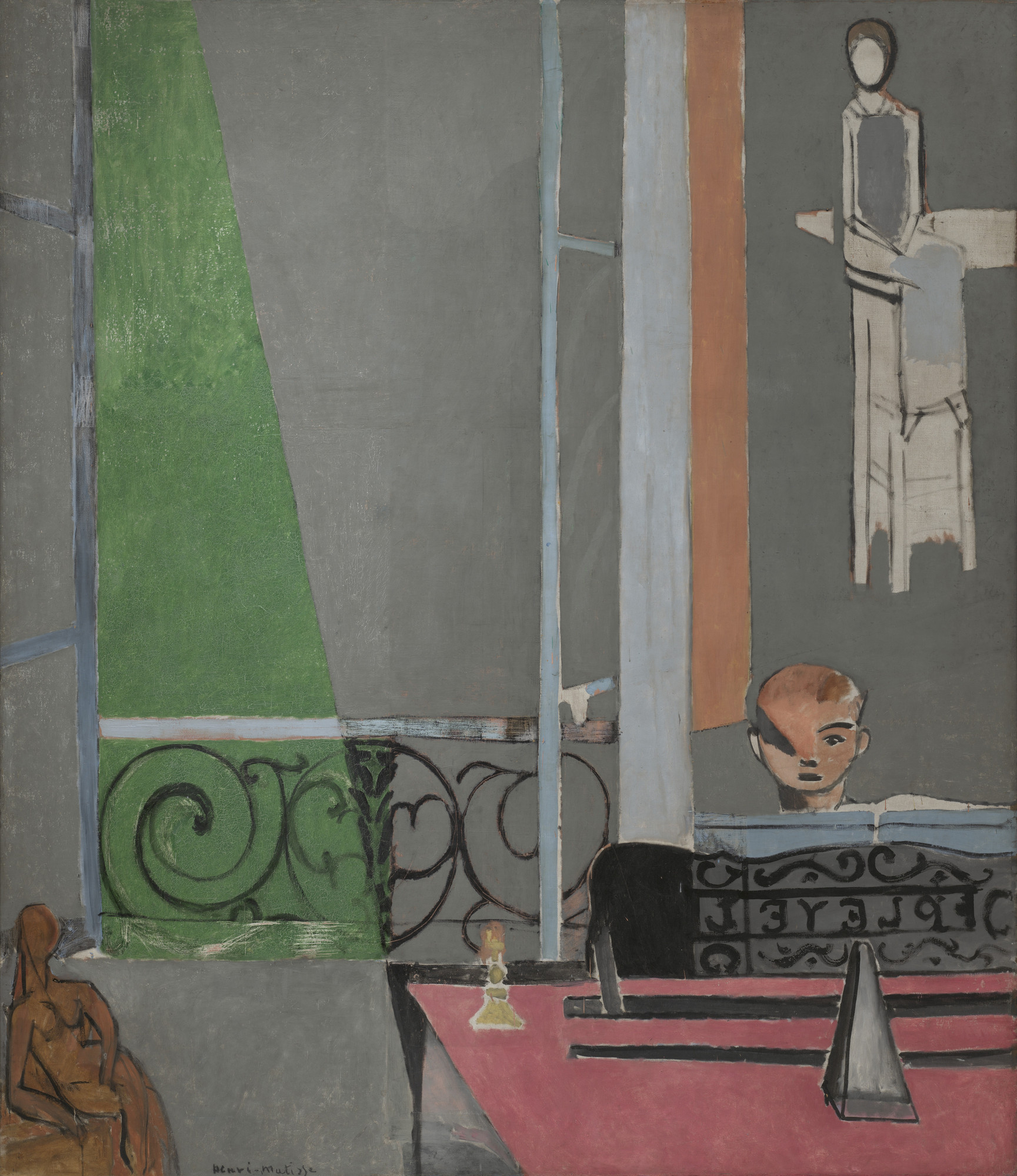 Henri Matisse. The Piano Lesson. Issy-les-Moulineaux, late summer 1916
5
[Piano scales]
Teacher: Encore une Fois, Pierre. Do it again!
No, no, no! Tickle ze keys, not pound!
Again, please!
Narrator: Artist Henri Matisse painted this picture of his son's piano lesson. He said that Pierre looked like "a captive" trapped indoors. How does he show us that? Well, look at Pierre's serious face, half hidden by a dark shadow. On the piano, sits a golden candle. It's all burnt down, as if Pierre has been practicing for hours. And Matisse uses a lot of gray—not a very fun color! Next to Pierre, there's an open window with a swirly balcony—and outside it, that big triangle of fresh, green grass seems to say, "Come out and play!"
But poor Pierre must sit at the piano and practice. Instead of listening to the birds chirping, he has to concentrate on the beat of the triangular metronome on the piano.
It ticks like a clock to keep time. Just behind Pierre is a blank–faced woman sitting very straight on a high stool. Who is she? His mother? A strict piano teacher? Maybe she's just in his imagination. Or maybe she's a painting hanging on the wall.
Did you notice another figure here—in the bottom corner at the left? That's probably a statue made by his father. I bet Pierre's too busy focusing on his lesson to even notice it!
Teacher: One more time, Pierre!