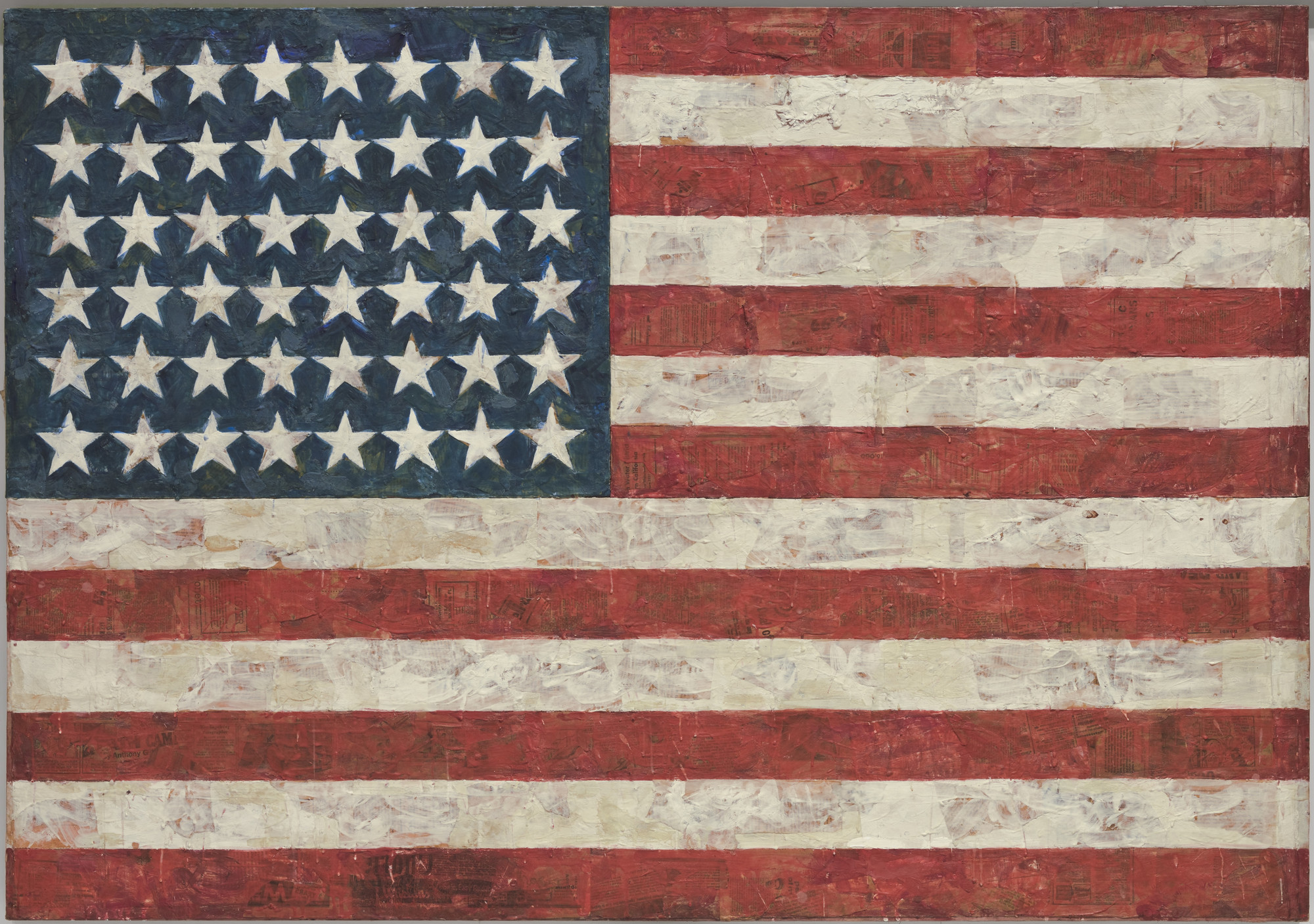 Jasper Johns. Flag. 1954-55 (dated on reverse 1954)
39
Voices: I pledge allegiance to the flag of the United States of America.
Narrator: The artist Jasper Johns said:
Jasper Johns, Read by an actor: One night I dreamed that I painted a large American flag, and the next morning I got up and went out and bought the materials to begin it!
Narrator: Johns took something everyone knew and recognized—the American flags—and dreamt up a new way to look at it through art!
How is this flag different from others you've seen?
Look closely and check out the materials he used to make it. Johns used encaustic paint, which is hot wax mixed with color, to give it that bumpy, thick, smeared texture. There are even drips of wax running down the canvas, like a melting candle.
What about what's under the wax? Johns painted this flag over scraps of newspaper glued onto a wood panel. Can you read any of the newsprint?
Now look where the stars meet the stripes. Do you see a gap or a seam in between? That's because Johns used more than one panel to make this painting! Look carefully to figure out how many.
Here's another secret you can share with your grown–up: Today the American flag has 50 stars, one for each state. But there are only 48 stars on this one! When Johns made Flag in 1954 the country only had 48 states. Alaska and Hawaii didn't join the United States until 1959.
Voices: …with liberty and justice for all.