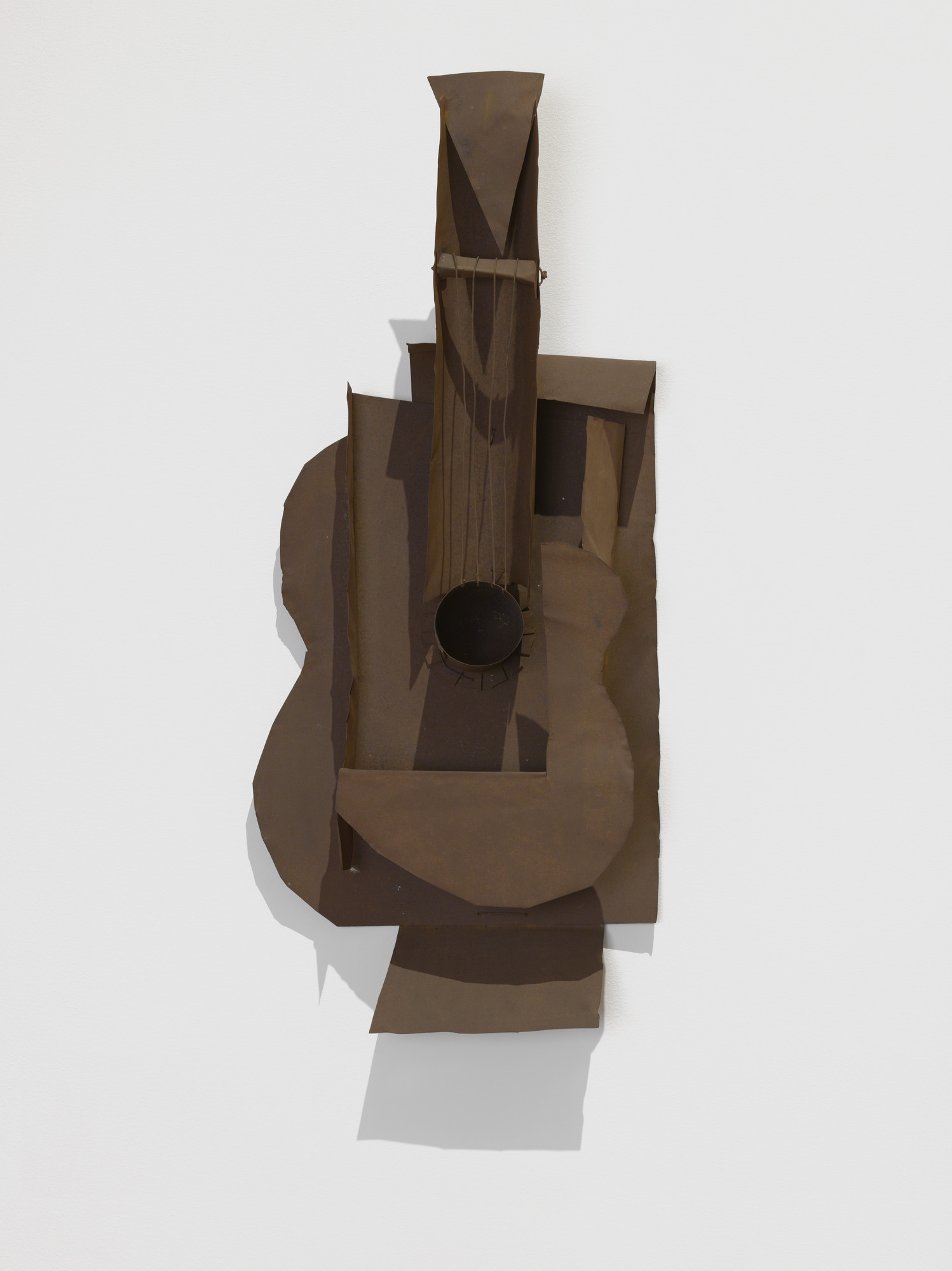 Pablo Picasso. Guitar. Paris, January–February 1914
2
Narrator: Can you tell what this is from its curvy shape, and the long part with strings? It's a guitar! Or at least it's a guitar as Pablo Picasso imagined it. Picasso was inventing a new way to make sculpture. Have you ever molded anything out of clay or Playdough? Or have you seen something carved from stone or wood? That's how most sculpture had been made before Picasso. But Picasso decided to cut shapes out of sheets of metal and put them together—to build this guitar and make a work of art!
In many ways it's not like a real guitar at all. More like a guitar turned inside out! See how the hole in the center sticks out instead of in? Picasso got that idea from African masks with eyes so powerful they stick out.
There are guitar shapes in other pictures in this room, too… Look around and see if you can find one.