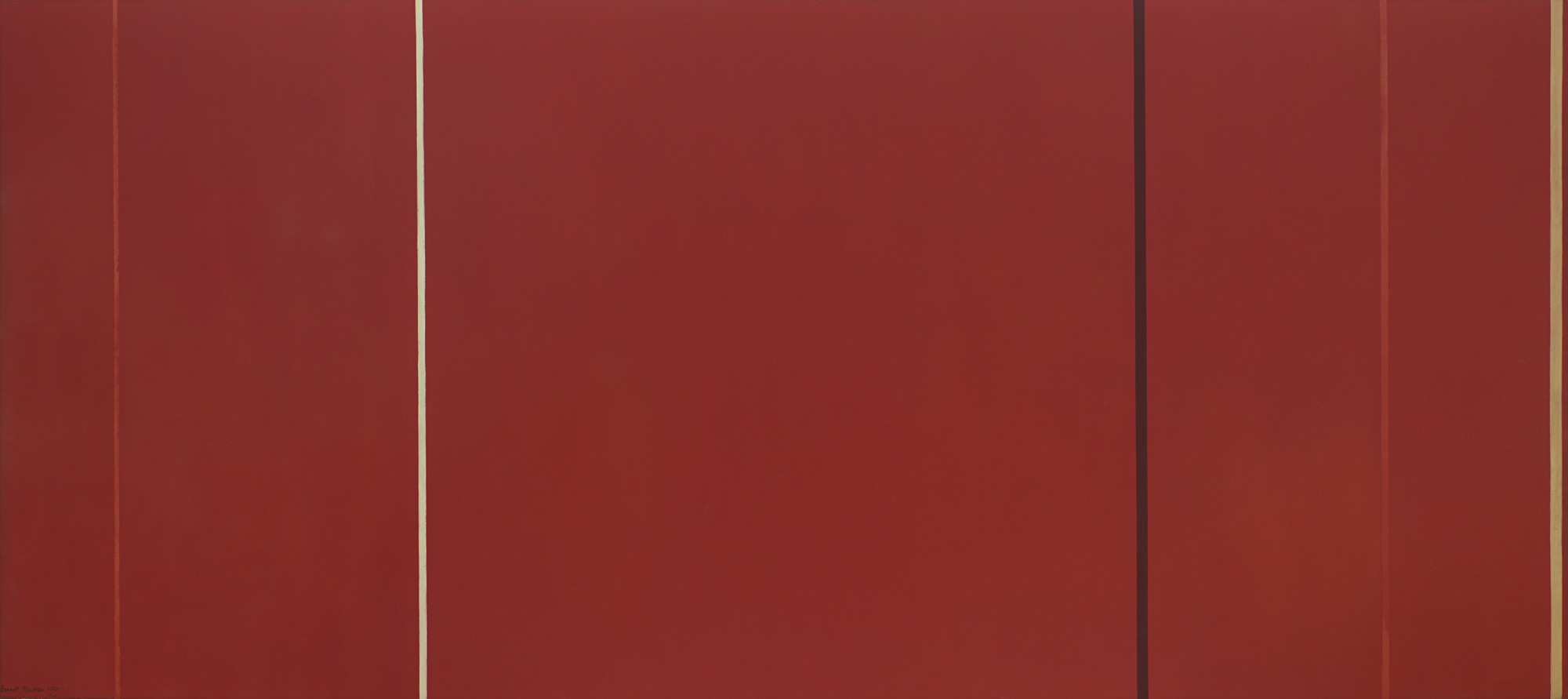 Barnett Newman. Vir Heroicus Sublimis. 1950-51
38
Narrator: Wow, this painting is huge. Huge and red. Really, really red! But if you look carefully, you can see that the red is broken up with some thin lines, which the artist Barnett Newman called, "zips"!
If each zip made a sound, what do you think it would be?
Now try this: Start at one end of the painting and measure the distance between each "zip" with your footsteps.
Now, stand in front of the painting, in the middle. Move closer, but not too close.
Is it scary? Exciting? Or does it make you feel warm, like you're in front of a fireplace?
Newman wanted you to feel what it's like to be surrounded by all this deep, rich color.
Here's a fun game to play with your grown–up: See if you can each come up with five words that describe this painting without using the word "red." Give it a try!