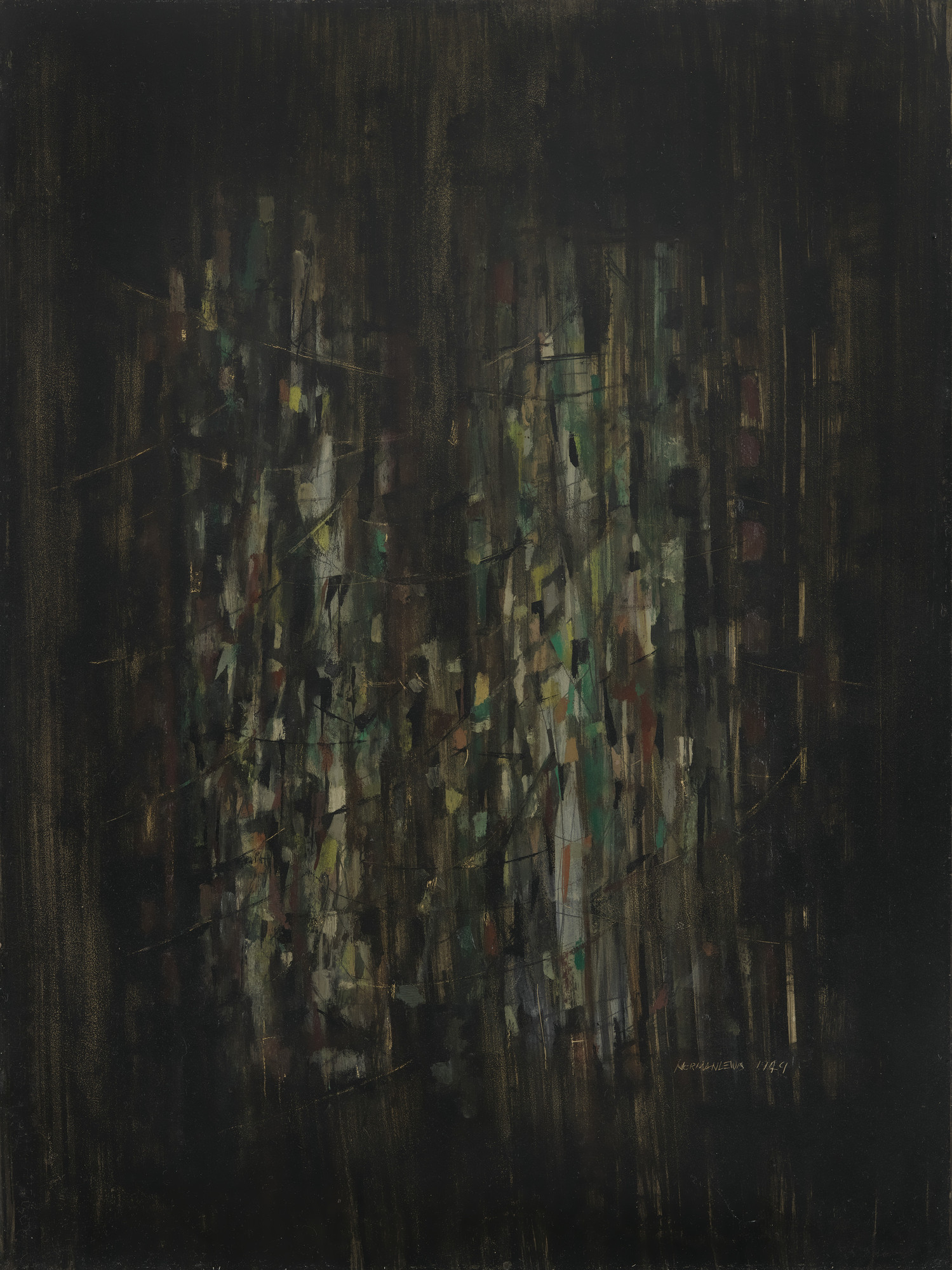 Norman Lewis. City Night. 1949
471
Curator, Ann Temkin: There's really a false polarity that's often been drawn between abstraction and representational art. This painting by Norman Lewis exemplifies how abstraction and representation are not necessarily always opposites.
Director, Glenn Lowry: In this painting twin columns of luminous color appear to hover over a deep, black expanse.
Ann Temkin: But given the clue of City Night one realizes that you have the buildings that line both sides of the street. And indeed the very thin lines that you see going from the colored vertical on the left to the colored vertical on the right have been interpreted as the laundry lines or perhaps the power lines that go from building to building in a city. Lewis gives this scene an ethereality and a kind of musicality that makes you think probably not at all of the grittiness, the dirtiness, the noisiness of those city streets at night.
Norman Lewis came from a rich tradition of musical, literary, visual achievement in Harlem. And yet, he did not want to identify himself with strictly speaking African-American subject matter. In 1968, the artist said:
Norman Lewis: Like I used to paint Negroes being dispossessed, discrimination, and slowly I became aware of the fact that the protest paintings that I was trying to do never solved any situation. So that with this kind of awareness naturally you get with yourself and you wonder "what do I have to say that can be of any value, what can I say that can arouse someone to look at and feel awed about?" And this is where it gets very challenging when you are alone what do you have to say.