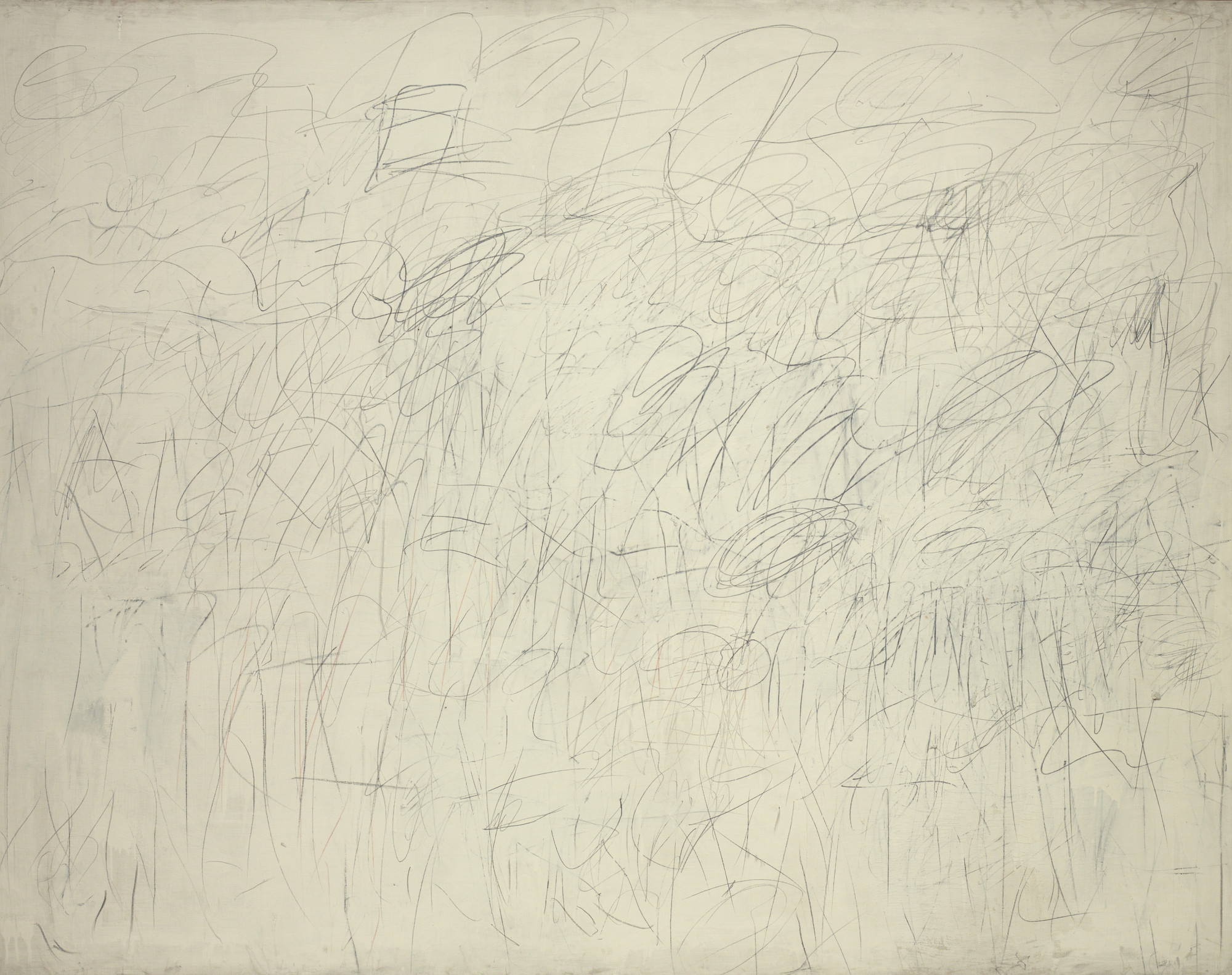 Cy Twombly. Academy. New York 1955
460
Director, Glenn Lowry: In this 1955 work by Cy Twombly, we can see the evolution of a style that would become his signature over the next fifty years. Curator, Ann Temkin.
Anne Temkin: This wasn't a conventional canvas. It was a cheap piece of cloth, like what you would use as a drop cloth. And it wasn't paint. It was pencil. The only paint you see is the white background that he used house paint to make.
Anne Temkin: Twombly ironically titled this work Academy, because it does not resemble anything he would have been taught to make at art school.
Anne Temkin: It's a style that looks like an absolutely anti-style, and a lot of people might even bring up the question, why is this even painting? Here, he's saying look at it, I can make something that'll be on canvas, that'll be stretched into a rectangle, that'll hang on two nails on a wall, as if it were a picture. And yet I'm not going to give you anything that you would have expected to be given, in something that would be called a painting. For Twombly and for every other modern artist, what mattered was to come up with something original that did not look like all the painting that came before it.