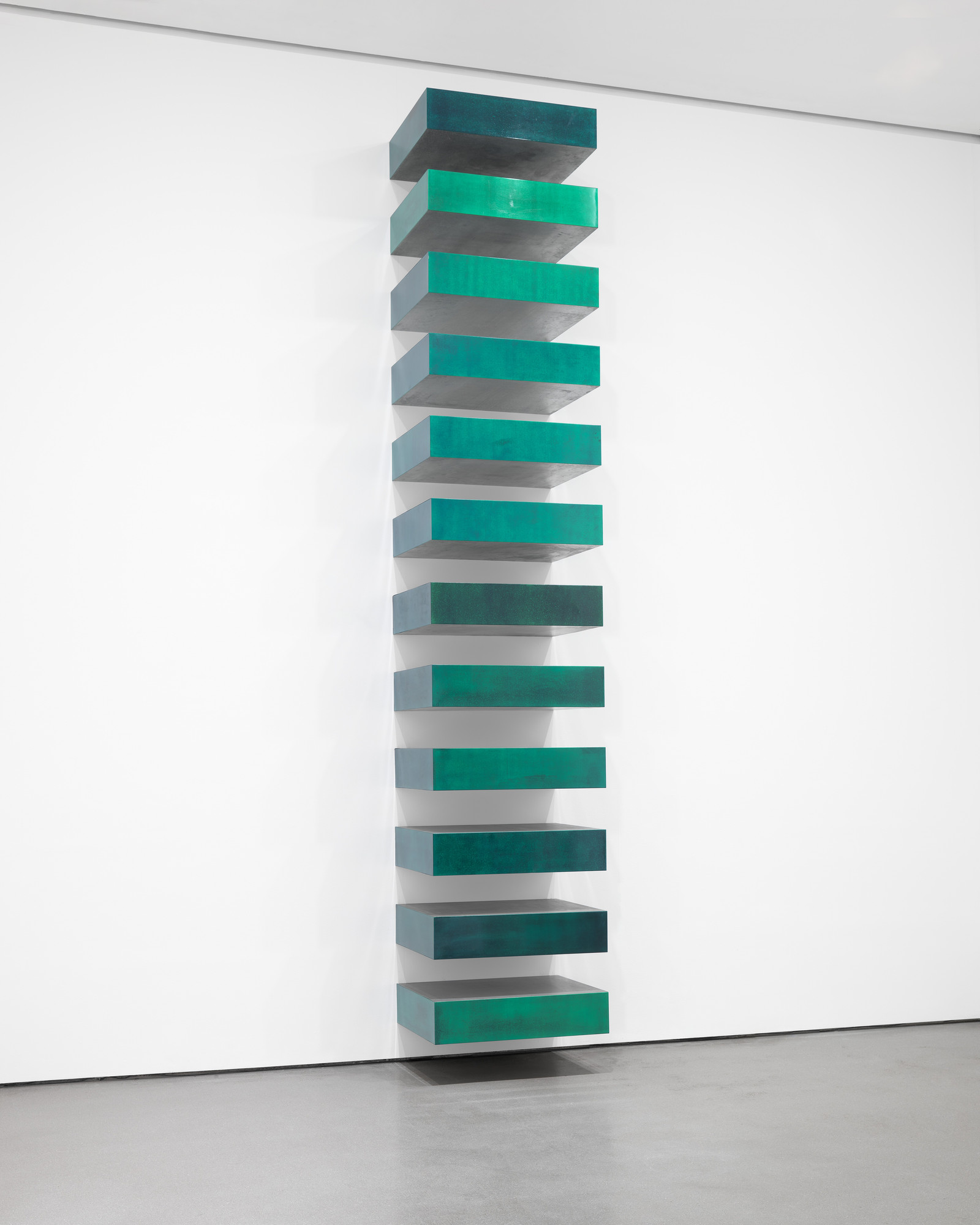 Donald Judd. Untitled. 1967
413
Curator, Ann Temkin: What seems ordinary in a sculpture by Donald Judd is far from it. This particular stack is made of galvanized iron, which is the kind of material that you would see normally on the facade of some skyscraper or those barriers that divide highways, and the colors he would use would be industrial paints.
For him there was no mythology about the beauty of the stroke that came from the hand of the artist. This work, like all of Judd's work from this time, was made by a fabricator in a shop. Art was a matter-of-fact thing. It wasn't going to tell you anything about Donald Judd's soul.
The idea of repetition goes hand in hand with that. If you have one unit used again and again and again that goes against the idea of Romantic expression, or personal subjective sentiment. In fact, for Judd what mattered was the placement of these pieces, very deliberately sandwiched between walls, floor and ceiling. There is nothing inherently magical about any of these units. This is one of the very important contributions that Judd's art makes. Its really about space as much as it is about object.