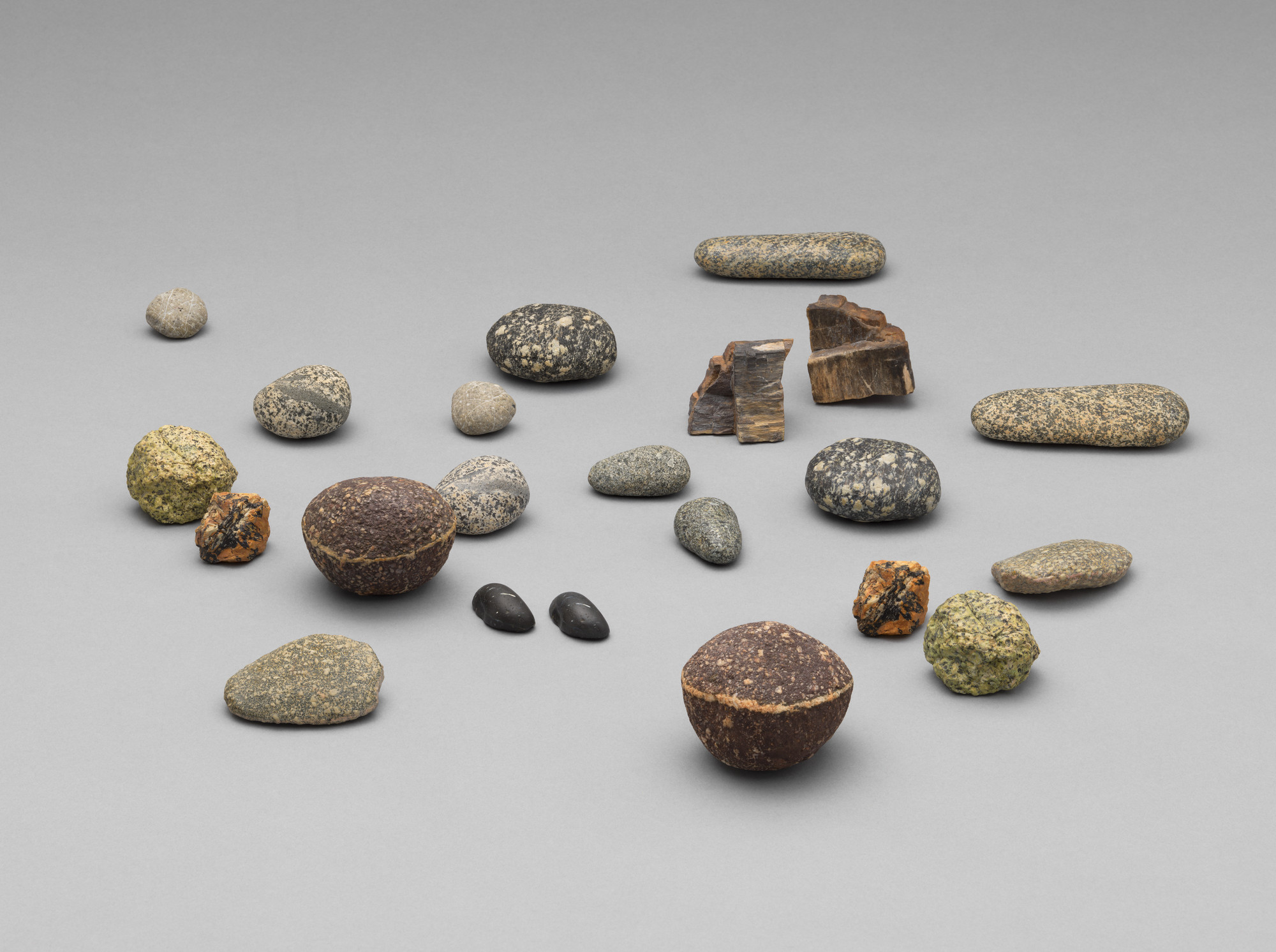 Vija Celmins. To Fix the Image in Memory. 1977-82
456
Narrator: Vija Celmins worked on To Fix the Image in Memory from 1977 to 1982.
Artist, Vija Celmins: I had gone to New Mexico, where I often went and walked around picking up stuff, and I picked up a series of stones that were quite beautiful, most of them from around the Rio Grande near Taos, where the river had thrown them up over many, many probably centuries.
So I brought them back, and I was seeing how fantastic they were and how much detail they had, and I had this desire to make them over. So I thought, well, maybe I'll put them in an art context. I'll make them in bronze, and then, I'm going to paint them. And usually I talk about it as re-describing them, which is a term that really tells you what is going on. It's like a record of concentrated looking or maybe a record of a long relationship that I had with this piece of nature that was found. Each part of the surface has been observed and noted with a brush.
I decided as I was working on it that I would leave the found piece with the re-described piece, so that a viewer can have a sense of discovery and hopefully a little sense of delight when you see that one is found and quite natural, and another one has been seen, and made. Over the long run, it made me feel kind of happy. It woke me up to painting and to using color, which I had not been doing.
The work does have a sort of hiding of skill and craft, a kind of a closed off quality. Sometimes I thought of it like a work that's over-imagined on my part, (Laughs) because it's so thorough. I was going to put the rocks back in the desert. But then the piece went on so long that idea (Laughs) faded. So I did the next thing: I arrange the work every time differently. It's basically a piece about looking and making and a meditation on that.