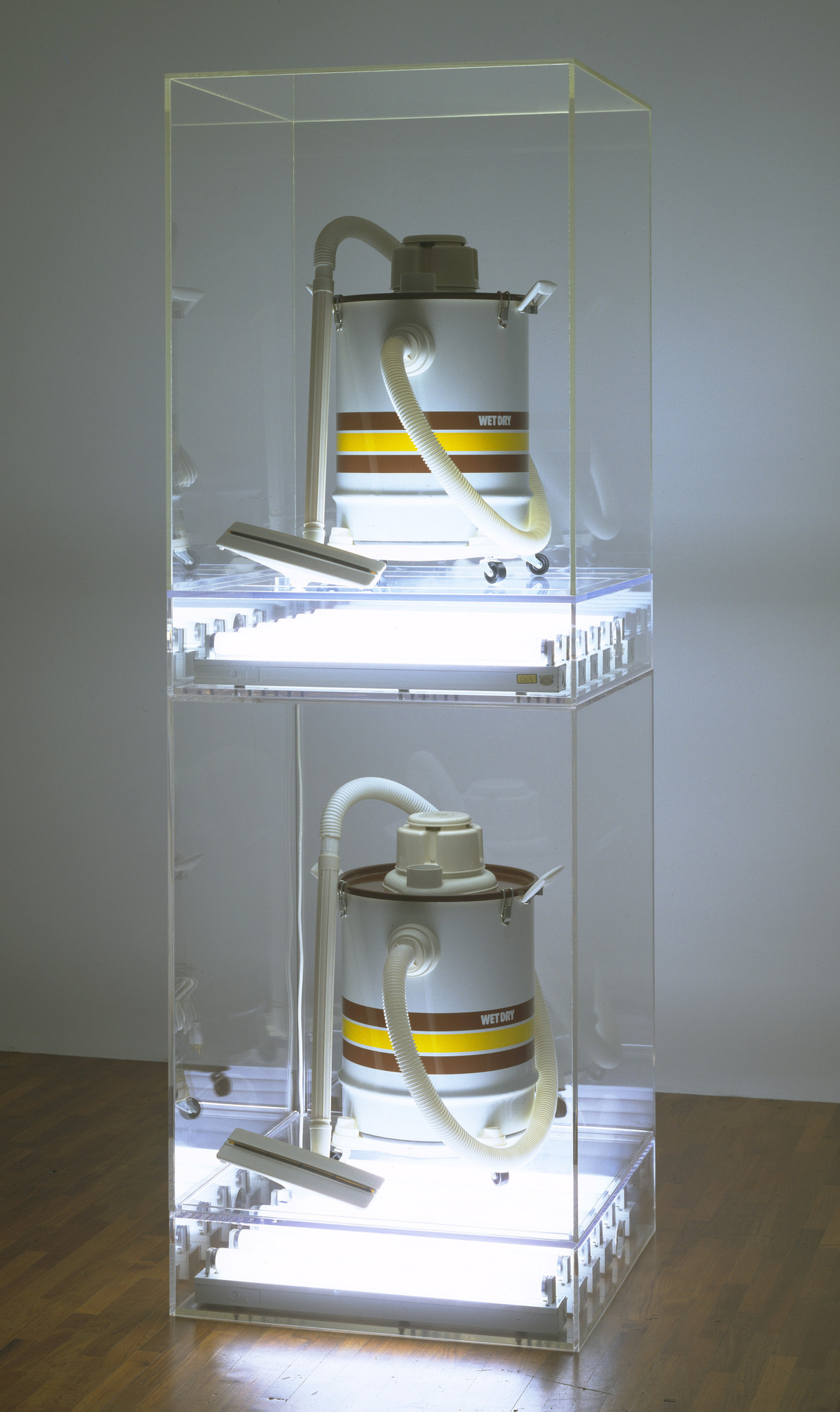 Jeff Koons. New Shelton Wet/Dry Doubledecker. 1981
223
Director, Glenn Lowry: At a 2004 lecture at the Skowhegan School of Painting and Sculpture, artist Jeff Koons discussed what attracted him to using vacuum cleaners in his work.
Artist, Jeff Koons: After doing different objects, toasters, and humidifiers, refrigerators, eventually I realized that it was just arty; it was decorative, and I really wasnt adding anything to the history of the ready-made.
Glenn Lowry: The term "Ready-made" was coined in 1915 by artist Marcel Duchamp to describe everyday, often mass-produced objects that he designated as art.
Jeff Koons: I had this idea of encasing the pieces and letting them just display their integrity of birth, their newness, and treating them like eternal virgins. I would just use cool white fluorescent display light, and then encase it.
I always liked the way they would communicate with each other. If you would put two of them side by side how they would interact with information back and forth, or how they would relate to another design vacuum cleaner. And also they would always have anthropomorphic qualities. Theyre breathing machines, sucking machines. And so you can look at them sexually in different ways.