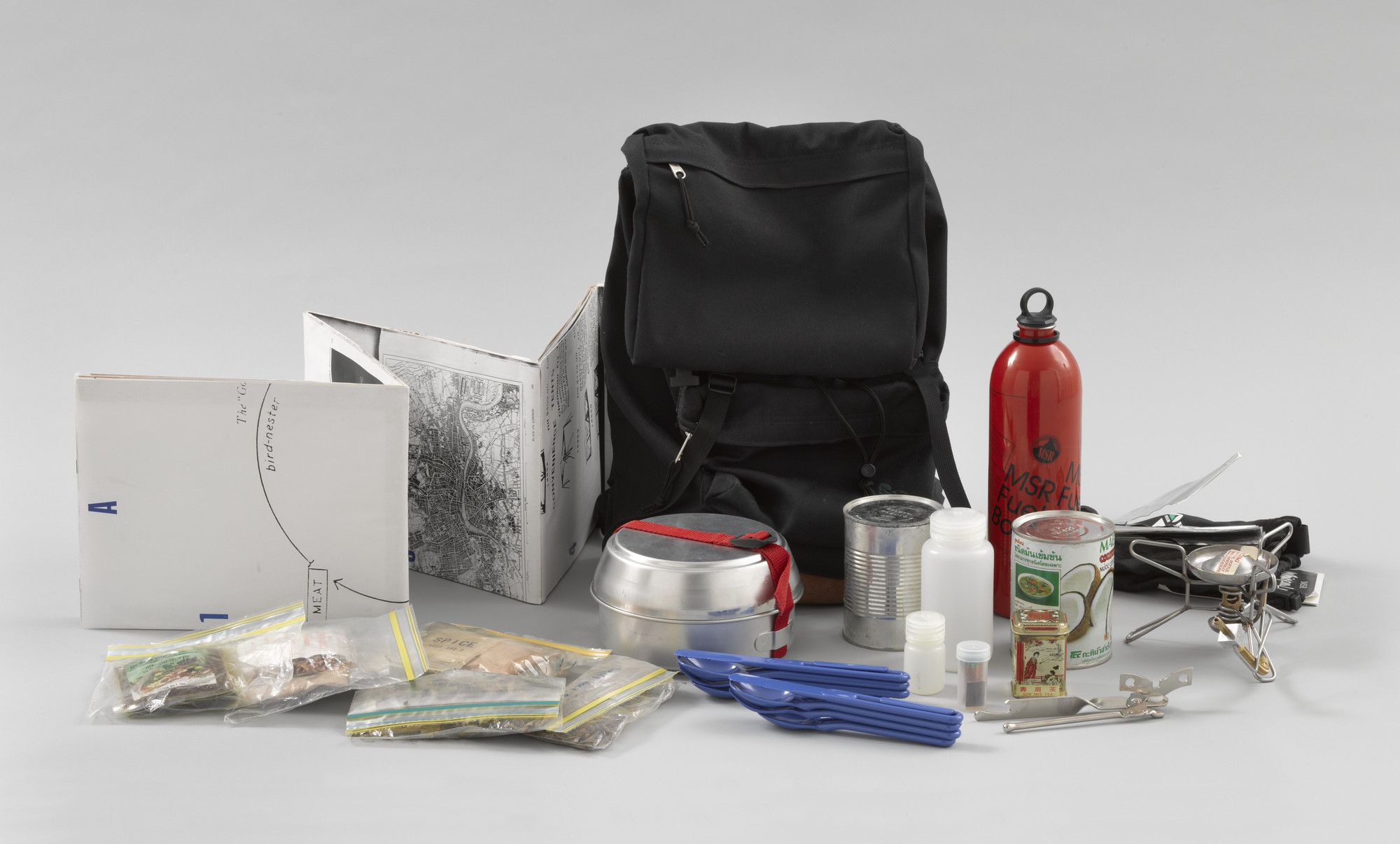 Rirkrit Tiravanija. Untitled (rucksack installation). 1993
2791
Glenn Lowry: Rucksack is one of Rirkrit Tiravanija's early multiple editions. He made more than one version of the object—each with similar, though not necessarily identical components—to explore several underlying questions.
Artist, Rirkrit Tirvanija: What does an edition imply? What its reason for being? But also what's the reason to make art? When you can be walking outside doing other things. And in a sense rucksack is trying to answer both. To make art while you're walking outside.
For me it's always important that people use it. In the case of Rucksack, you could take it outside, make a meal, sit out in the grass and eat.
Accompanying that is a kind of a map. And I've always been interested in the idea of map. All the things that you could think about, in terms of how one travels, or one moves. It doesn't necessarily mean that you actually have to get up and walk. It's a combination of landscape and mental scape.
Glenn Lowry: Tiravanija is interested in how interaction with the object changes it.
Rikrit Tiravanija: When you use things, things have to change. For The Museum of Modern Art use probably means putting it on display for the millions of people to look at it. And when it's not being displayed, they try to keep it as well as possible without any blemishes.
On the other hand, maybe young college student who bought rucksack because it was the first piece they could afford takes it every day to school. And the contents have been drained and used and re-bought and re-made, and I love that idea that through the use the meaning arrives.