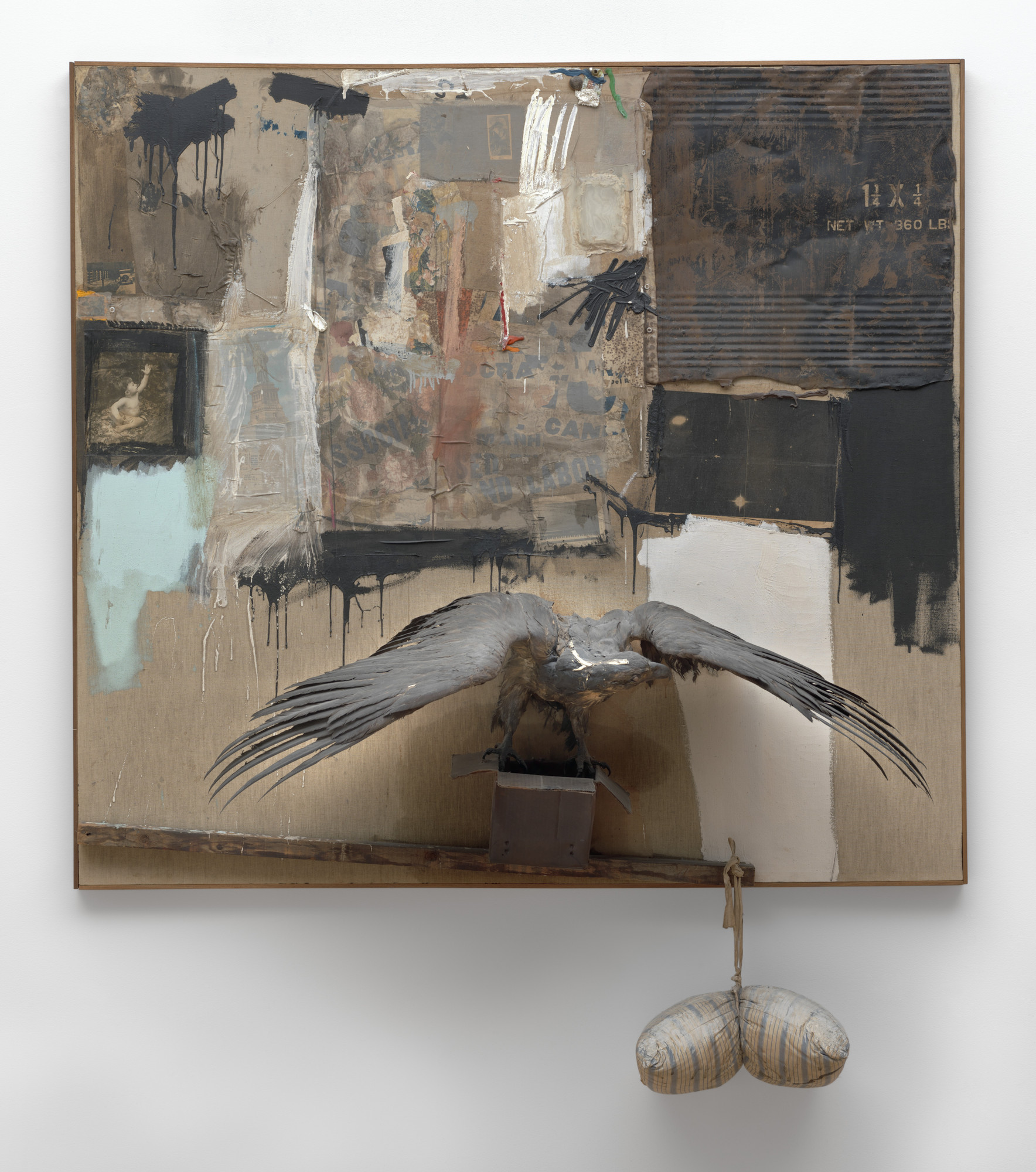 Robert Rauschenberg. Canyon. 1959
459
Director, Glenn Lowry: Canyon is one of Robert Rauschenberg's best-known Combines—a term the artist used to describe works in which he attached found materials and cast-off objects to a traditional canvas support. It's also one of several that include taxidermied animals. Curator, Ann Temkin.
Ann Temkin: Canyon became very notorious because of that eagle projecting out from it, almost as if it were a trophy above a fireplace. Or, for that matter, some kind of great dead bird that would have been in an old master painting by somebody like Rubens or Rembrandt. Canyon is still shocking today in terms of the absolute collision of two dimensions and three dimensions, of object and paint, and of things that might seem to not have meanings that emerged from their conjunction.
Glenn Lowry: The seeming rawness of Rauschenberg's style was a radical departure from the lyrical beauty of Abstract-Expressionist paintings by artists like Jackson Pollock and Willem de Kooning, which dominated the New York art scene at the time.
Ann Temkin: Right at the top of the painting you see a squeezed out paint tube, squiggling a few last bits of paint onto the surface. In a way, what that tube is saying is, it's over for the kind of painting that used beautiful oil in an expressive composition. It's time for the junk to have its day on the stage.