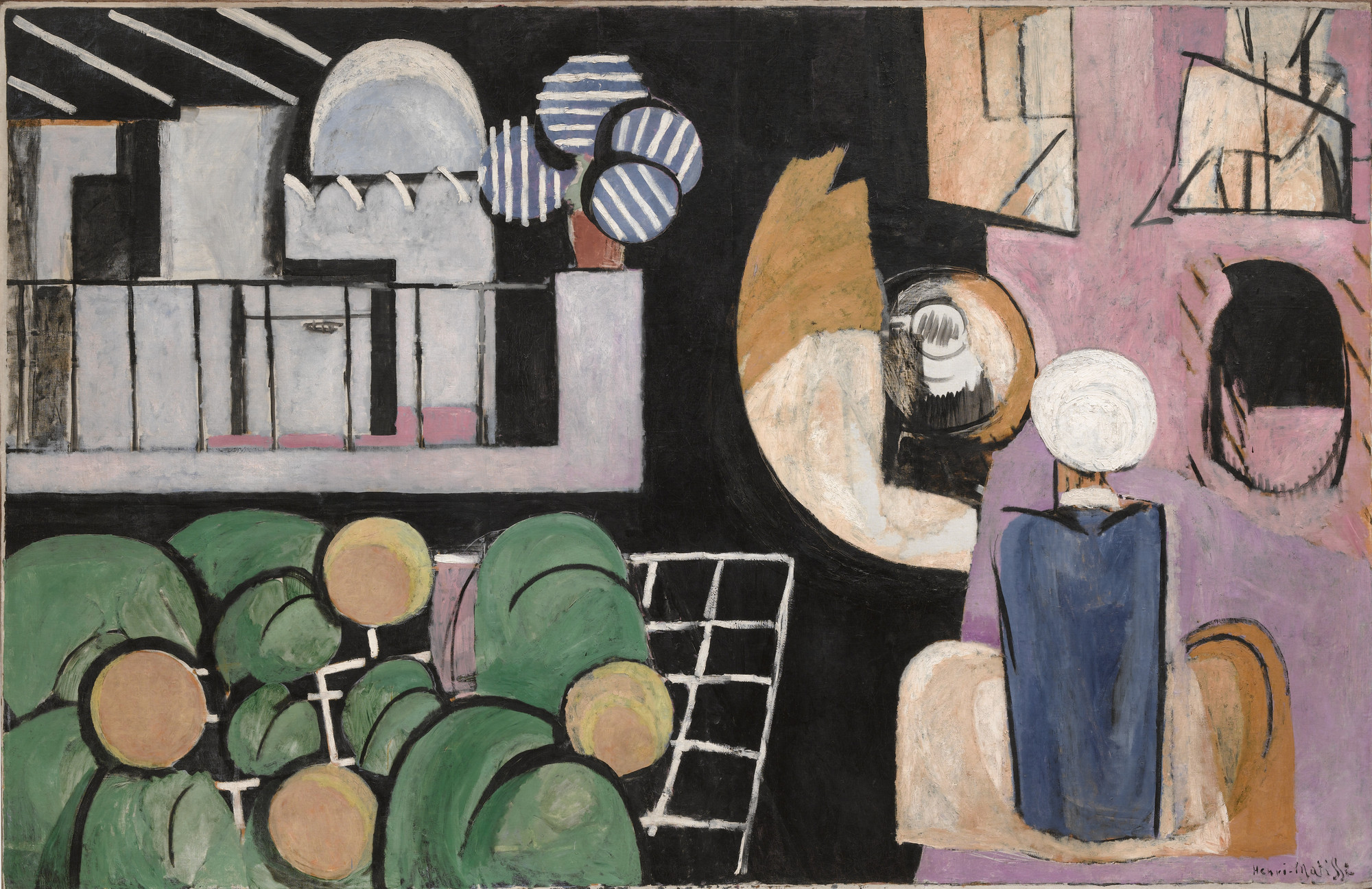 Henri Matisse. The Moroccans. Issy-les-Moulineaux, late 1915 and fall 1916
508
Director, Glenn Lowry: John Elderfield, Chief Curator Emeritus of Painting and Sculpture.
Curator, John Elderfield: This painting was made in 1915-1916 and is a remembrance of visits that Matisse made to Morocco. And while the paintings made in Morocco are beautifully, limpidly colored, obviously the remembrance is rather of the great heat, of contrasts of color in the conditions of very bright light.
The Moroccans themselves are on the right on the terrace with their melons and gourds—the green and yellow forms at the left. We can see a figure with his back to us, and then, with more difficulty, figures in windows at the top. In the background is a mosque with a vase of blue and white flowers standing on the parapet.
Matisse said that he put black in his pictures to simplify the composition. And indeed, through the teens and into the 20s, he regularly puts in a little dosing of black to hold everything else in place. I think, unquestionably, he was thinking of shadow, and of the kind of stifling mid-day sun in North Africa. There is that element of renunciation of color and wanting to put in an element of real gravity in the composition. It's hard to imagine any other color doing it in that same way.