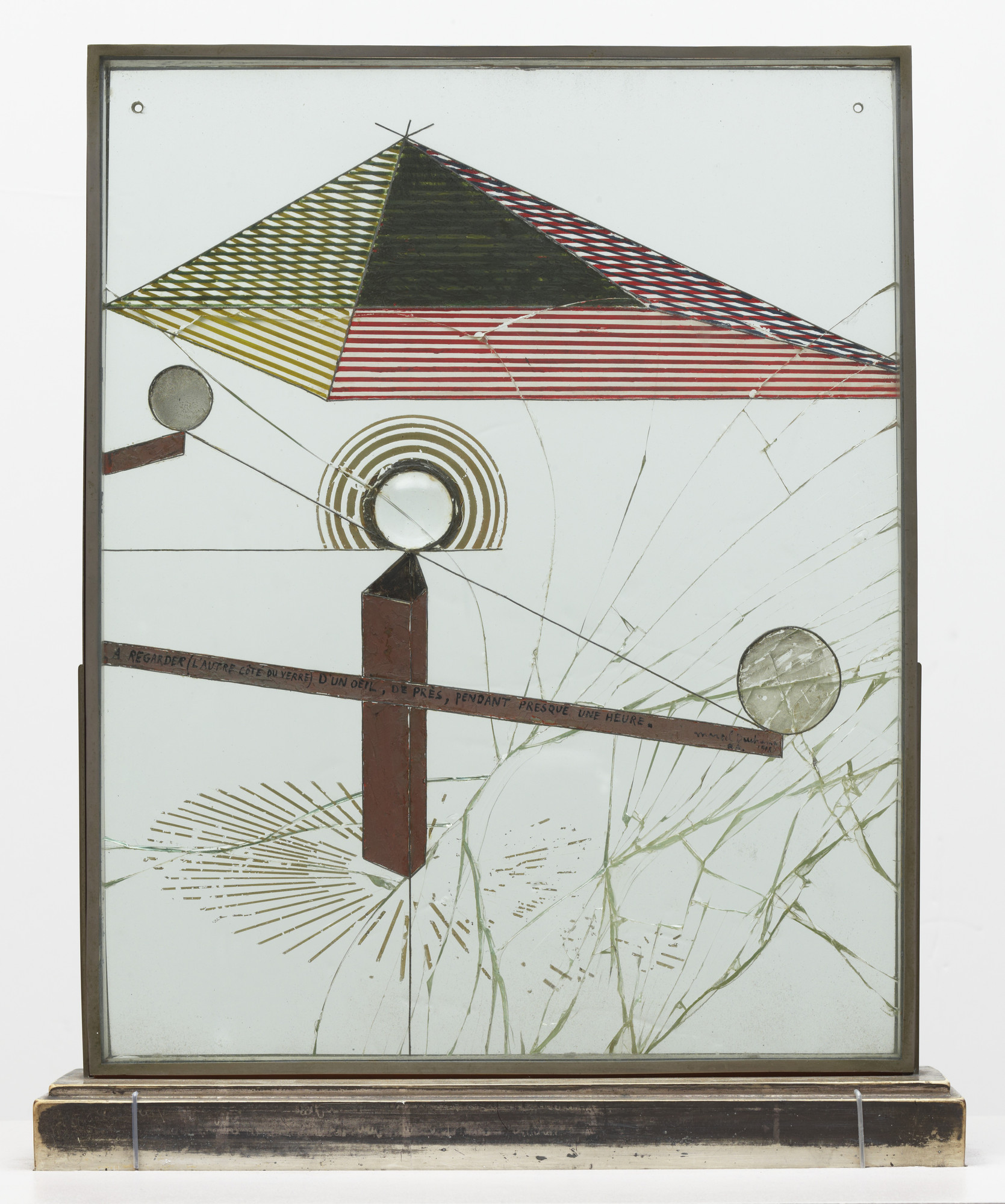 Marcel Duchamp. To Be Looked at (from the Other Side of the Glass) with One Eye, Close to, for Almost an Hour. Buenos Aires 1918
536
Curator, Anne Umland: Marcel Duchamp's To Be Looked At (From the Other Side of the Glass) With One Eye, Close to, for Almost an Hour is basically a Duchamp instruction piece, one of many works that suggests a new form of audience engagement.
It speaks in many different ways to the beginnings of Duchamp's interest in strategies that move outside conventional aesthetic realms. It parodies the age-old idea of art as a window, as a picture onto another world. Chance enters into this work not only in terms of its transparency, which subjects its 'composition,' in quotes, to constant change, but also in the way that damage to the glass, that occurred during transit, was welcomed by Duchamp as an intervention.
The images, the objects, the lines and forms that are imbedded within To Be Looked At, the spheres, the magnifying lens, the 3-D rendering of a pyramid that floats up ahead, are as baffling as the work as a whole. They suggest an interest in optics, in peepholes, in looking, in perspectival conventions of rendering. It's a picture that is vaguely cosmological, pseudo-scientific in the extreme, that evokes diagramming and mapping, but that at the same time cancels or perturbs any sort of seamless illusion.