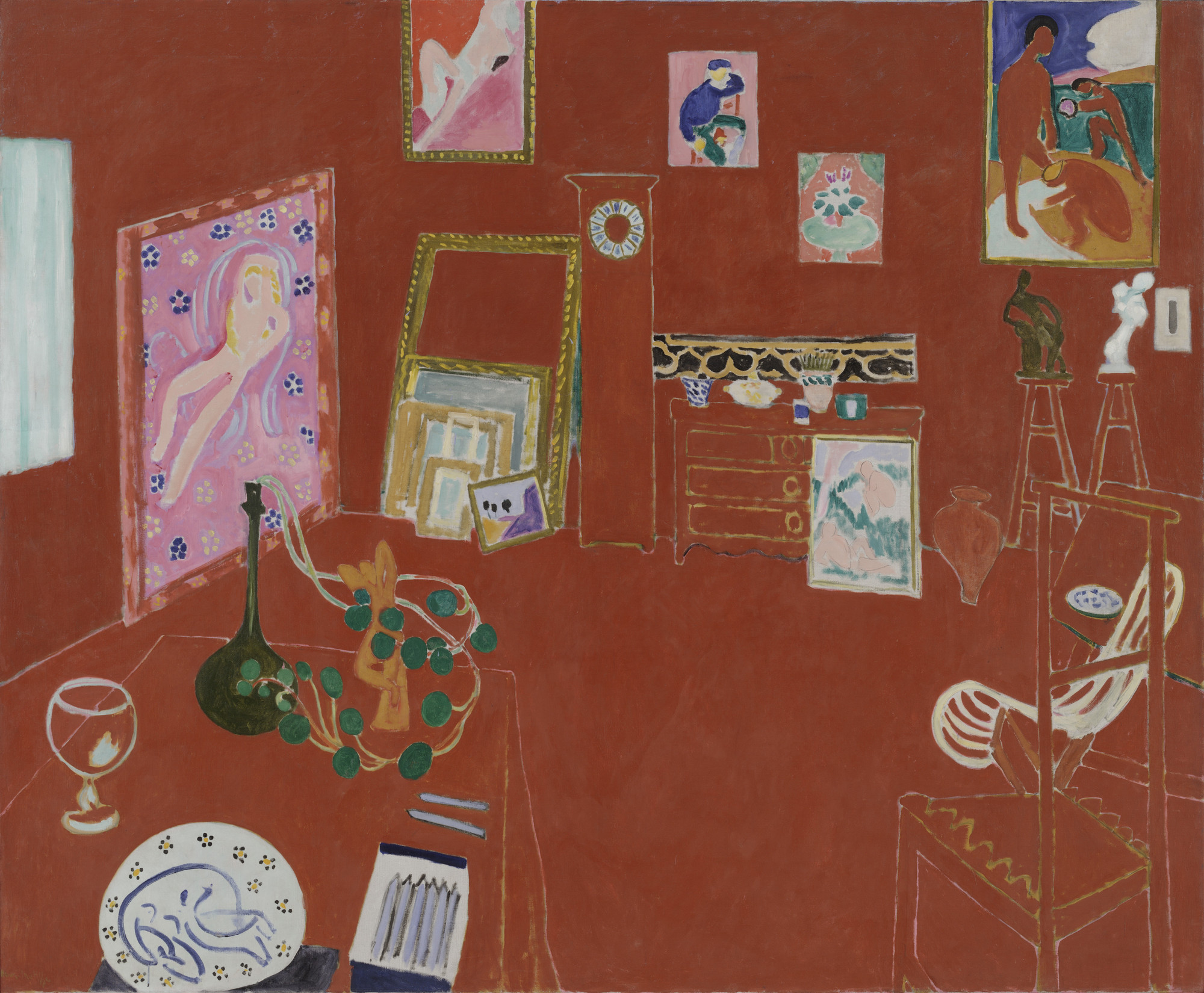 Henri Matisse. The Red Studio. Issy-les-Moulineaux, fall 1911
507
Curator Emeritus, John Elderfield: This painting was made in the summer of 1911 and shows the studio, which Matisse was then using in a suburb of Paris.
We see examples of Matisse's own works of art—a presentation of his career to date almost. If we look to the left of the clock in the center of the picture—interestingly a clock without any hands we can see at the bottom of the clock a little landscape, one of Matisse's very earliest paintings. The big figure painting to the far right was done in 1907. And the white sculpture underneath it is a very recent work.
What he's giving us is the studio as an exhibition place, but also the studio as bearing marks of the presence of the artist, most obviously by the crayons on the table in the foreground. And we realize that the only things, which are marked separately from the red are all things to do with the works of art themselves.
One of the fascinations of the picture is that it is very flat. On the other hand we really have the sense of a room being there. And its provided by drawing. But instead of drawing all the lines, which would actually very abruptly divide up the space, Matisse has carried the red up to the point of where those lines would be. And its the absences of the red which provide the sense of movement into the room.
For Matisse, color was an agent of expression, and he also obviously used it as a way of organizing the space of his pictures. Here, color has this quality of functioning a bit like the medium of time, where all these things are floating, but open up into different worlds.