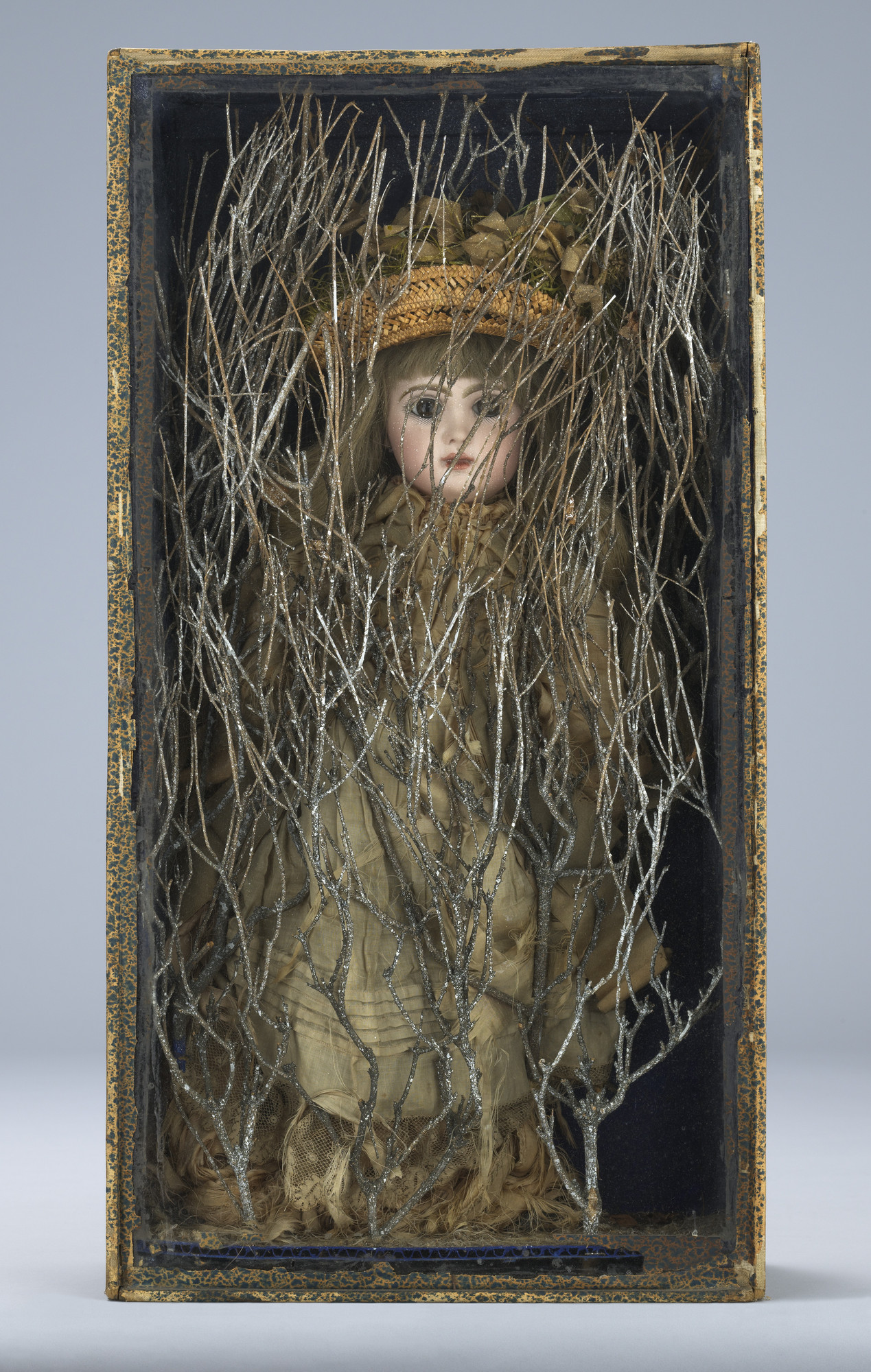 Joseph Cornell. Untitled (Bébé Marie). early 1940s
457
Narrator: Joseph Cornell is best known for creating shadow boxes in which familiar objects are juxtaposed in unexpected ways. Curator, Anne Umland.
Curator, Anne Umland: These small, intimately scaled, self-contained worlds are very poignant in the way that they don't really show us anything that could ever actually be. You see maps and constellatory patterns, images of other universes, photographs, fascination with movie stars and their paraphernalia; flora and fauna. Birds are a very frequent motif.
Narrator: Despite a successful career, Cornell lived a socially isolated life, rarely leaving New York. Devoted to his disabled brother and their mother, Cornell lived with them in Queens for most of his life.
Curator, Anne Umland: I have always thought it is just too good to be true that his address was on Utopia Parkway. When I look at works by Joseph Cornell they always strike me as this very open, wonderful, generous invitation to dream, and often Cornell encases his objects behind a pane of glass. And so he introduces an element of nostalgia, a memory that we can see but we can't quite grasp.