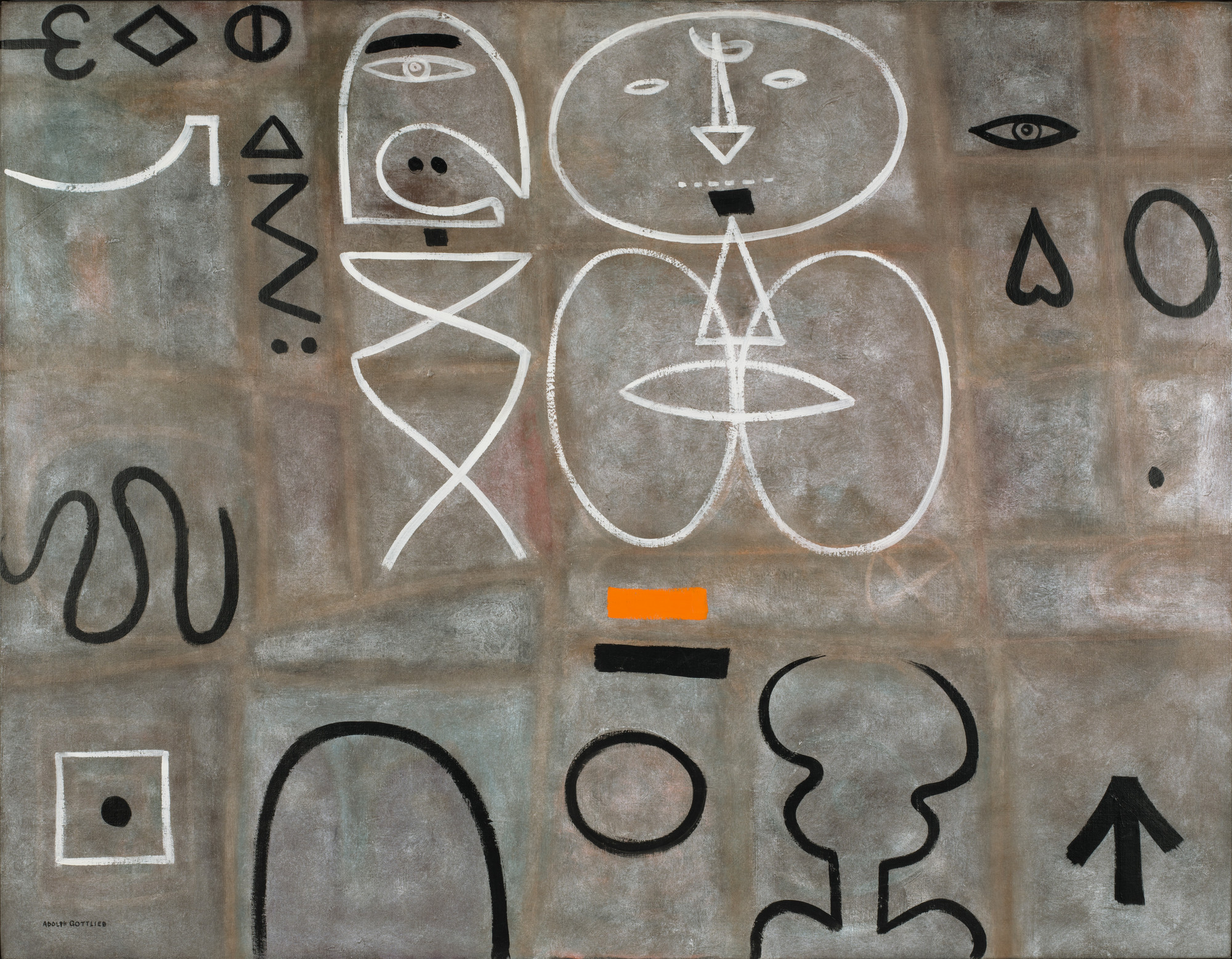 Adolph Gottlieb. Man Looking at Woman. 1949
425
Curator, Ann Temkin: Gottlieb's work of this period which he called pictographs, was the artist's attempt to create a new pictorial vocabulary. He took a technique used by early Italian painters who would make separate sections, and used it as a framework for a new visual language. In 1967, the artist said.
Adolph Gottlieb: I had always admired the early Italian painters who preceded the Renaissance and I very much liked some of the altar pieces in which there would be, for example, the story of Christ told in a series of boxes, starting with the Nativity and ending with the Resurrection. This would be told chronologically, like a comic strip technique. And it seemed to me this was a very rational method of conveying something. So I made boxes but then I put the images in with no sequence and no rational order.
The images appeared apparently at random; they then established themselves in a new system. So that was why all those years I was able to use very similar images but, by having different juxtapositions, there will always be a different significance to them.