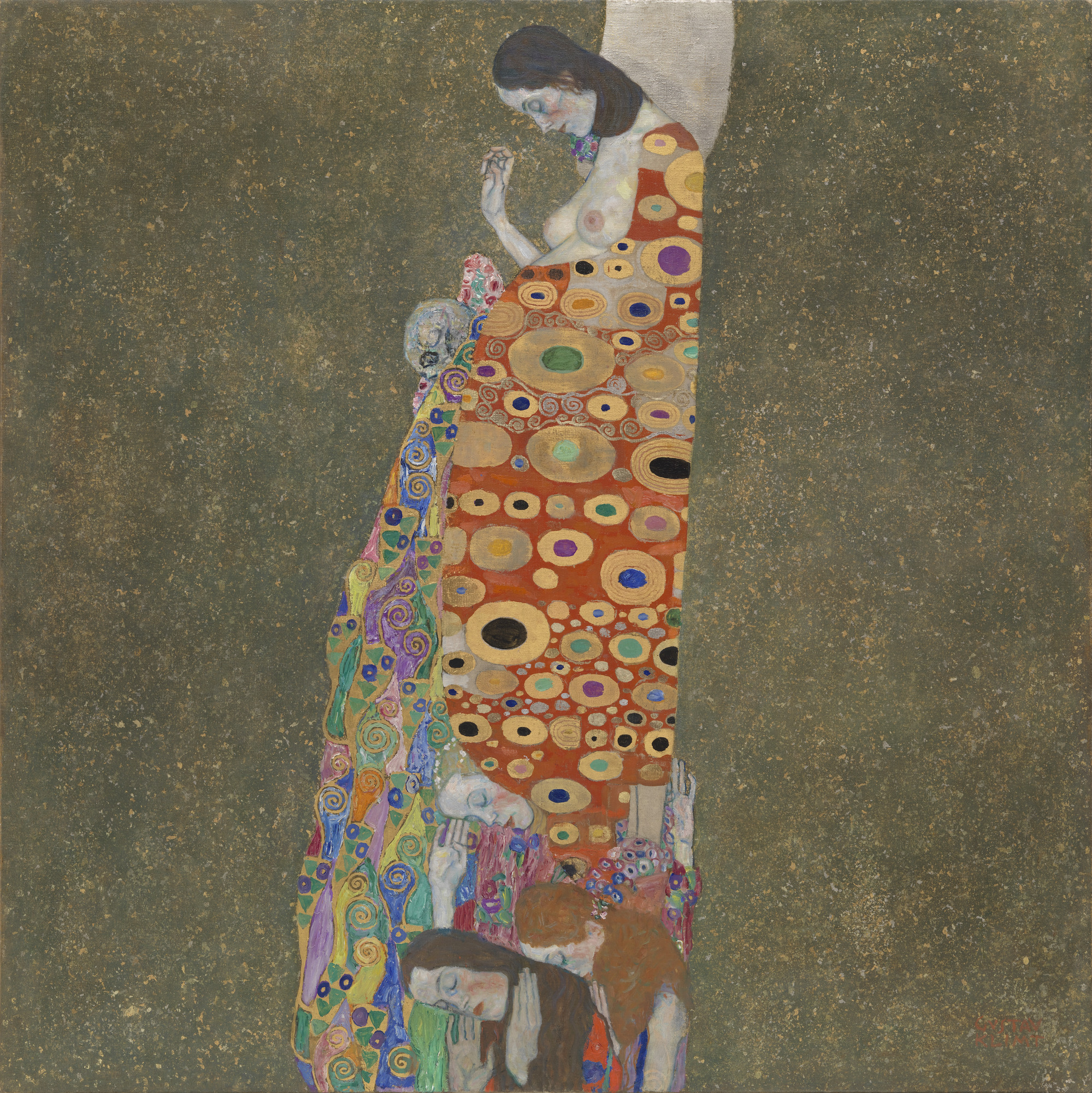 Gustav Klimt. Hope, II. 1907-08
535
Curator, Leah Dickerman: This is Gustav Klimt's Hope, II, and in it you see a pregnant woman bowing her head and looking down over the curve of her swelling body towards an image of a skull and then down by her feet are three women that are hard to even distinguish from the ornamental patterns that cover her robes. And on each side of the figure are large swaths of flecked gold that seem to compress the figure. And if you think about it, the history of art is littered with images of nude women and with images of mothers and babies. But the subject of a pregnant woman is a very rare one.
Klimt was the first President of the Viennese Secession, which withdrew from the traditional Academy of Fine Arts and marked a kind of generational shift between a very staid, conservative establishment culture in Vienna and a more liberal culture that was interested in testing taboos. And one of the things that Klimt is doing is putting sexuality and its consequences on display, and that was shocking perhaps to his Viennese audience. It's also important that this picture was made in the moment of Freud's most active years. His famous book, The Interpretation of Dreams was published in 1900. And here, Klimt is making the psyche itself a subject.
There is a tension between this utterly contemporary investigation of the psyche and something that harkens back to ancient art in the use of archaic decoration, in the use of archaic media like tempera and gold leaf—even in the static pose that the woman takes.