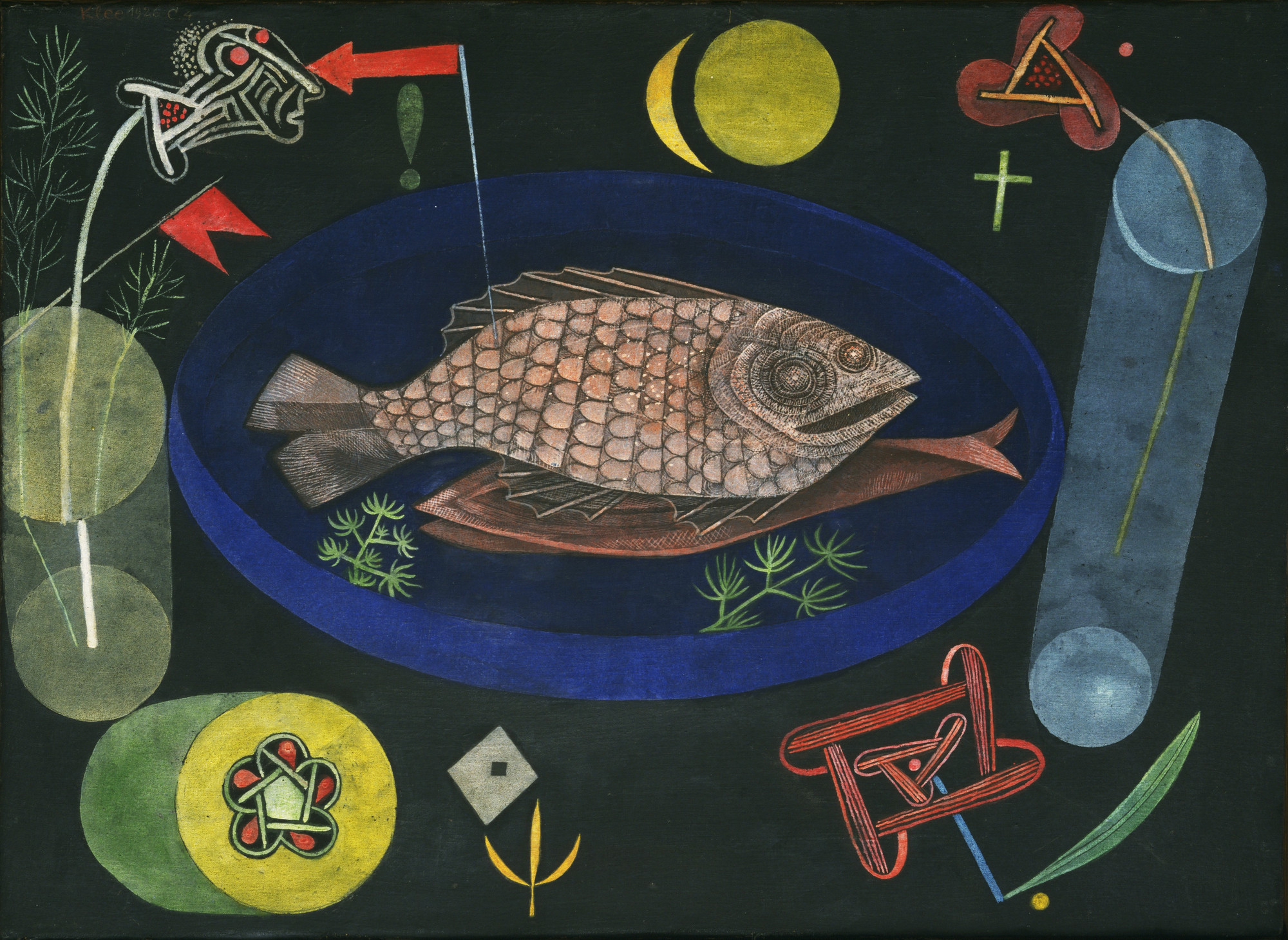 Paul Klee. Around the Fish. 1926
554
Ann Umland: Paul Klee was an absolute master of creating invented worlds that are filled with paradox and fantasy. He allowed his art to range freely -- as you can see here -- between figurative and non-figurative elements, between organic and geometric ones, but always coupled with a wonderful sense of lyricism and humor.
This painting is an intensely and intentionally mysterious work. If you look right at the center, you see this large, intricately detailed fish, floating in the middle of this blue-and-black plate—or is it a pool? And then if you look under the fish, there's a reflection and, beneath that, a hint of yet another one, which suggests that we are looking at a picture of unfathomable depths.
All of the elements that are circling around this magical fish or fishes are even more enigmatic. In the upper left is a mask-like head with two little red eyes, and an arrow, and even an exclamation point. If you allow your eye to continue clock-wise, you see moons. And that coupled with this very soft, black background seem to suggest that this image is a nocturnal one.
I think that Around the Fish is a work that is very clear, on the one hand, in the way that each of its elements is depicted, but at the same time, it remains stubbornly resistant to meaning. This is a work that offers all of us today, no less than in the 1920s, when it was made, a real invitation to imaginative contemplation or to daydreaming.