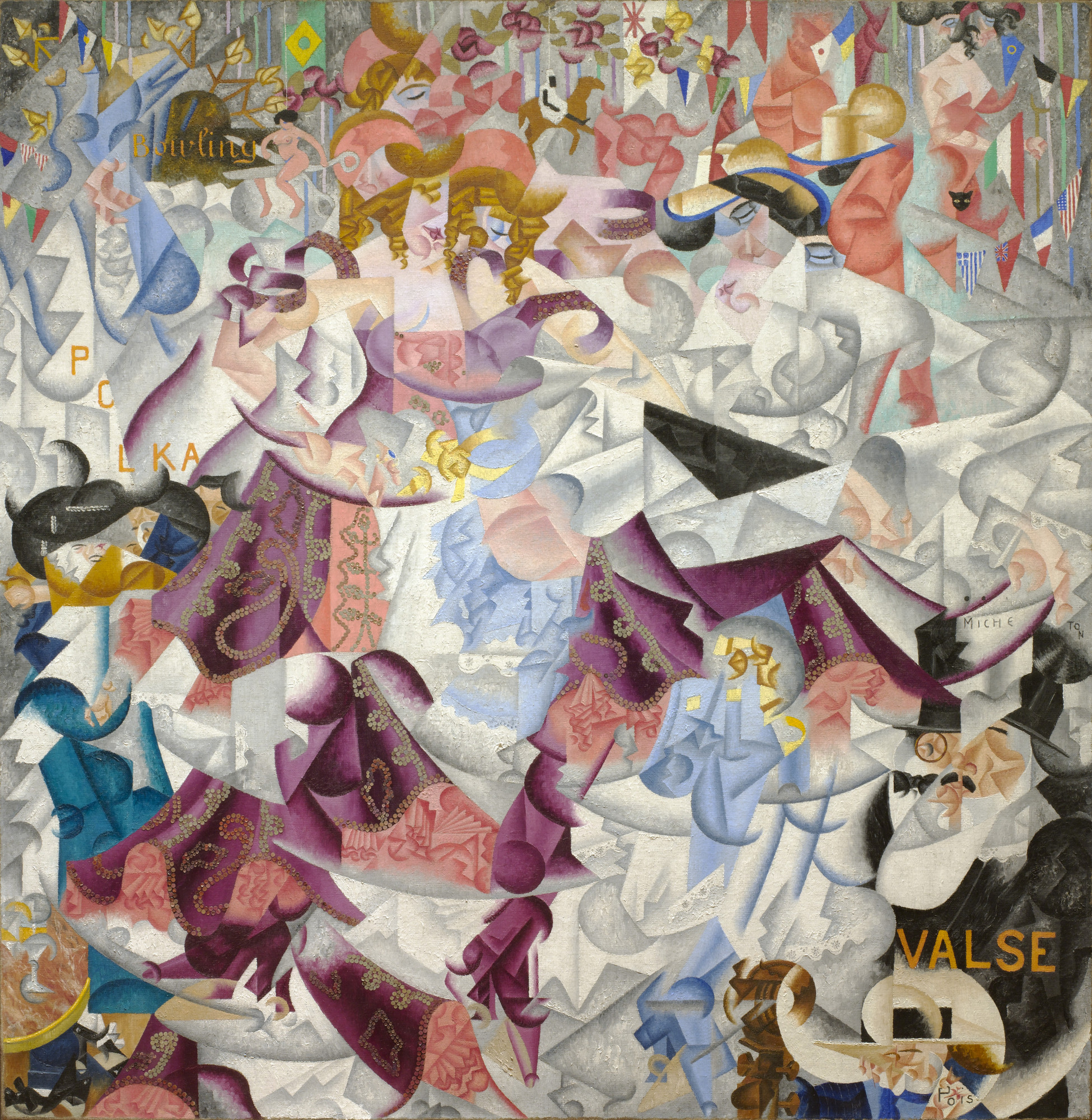 Gino Severini. Dynamic Hieroglyphic of the Bal Tabarin. 1912
552
Anne Umland: The Italian artist Gino Severini painted Dynamic Hieroglyphic of the Bal Tabarin in 1912, when he was living in Paris. Severini's goal, like that of his fellow Italian Futurists, was to capture the dynamism, the movement, and the energy of modern 20th-century life. And Severini, in particular, did so by focusing on dance. The title locates the scene of this work, in fact, in a Paris night club.
You can see that it's divided up into multiple fragmented, interpenetrating passages. You can make out in the center, amidst the cacophony of all the details, sort of this luminous, white, oval shape, which has been identified by some as the spotlight trained on the dancer. And look up at the top, you can make out the face and curls of a woman, and then, looking down, see the cascading, fragmented surfaces of her petticoats, and blue and pink dress, down to the shoes below.
Severini has also inserted all sorts of picaresque details into this work. Up at the upper left there is a naked woman astride a pair of scissors. And look down in the right-hand corner: There is a small figure with a straw boater hat and a blue suit, and that has been said to be the artist himself.
One of the most unique things about this work is the way that Severini used sequins. And of course, that is a way of capturing very literally the play of light and movement across the surface. If you move back and forth in front of the work, you'll see that the sequins change color and light and effect.