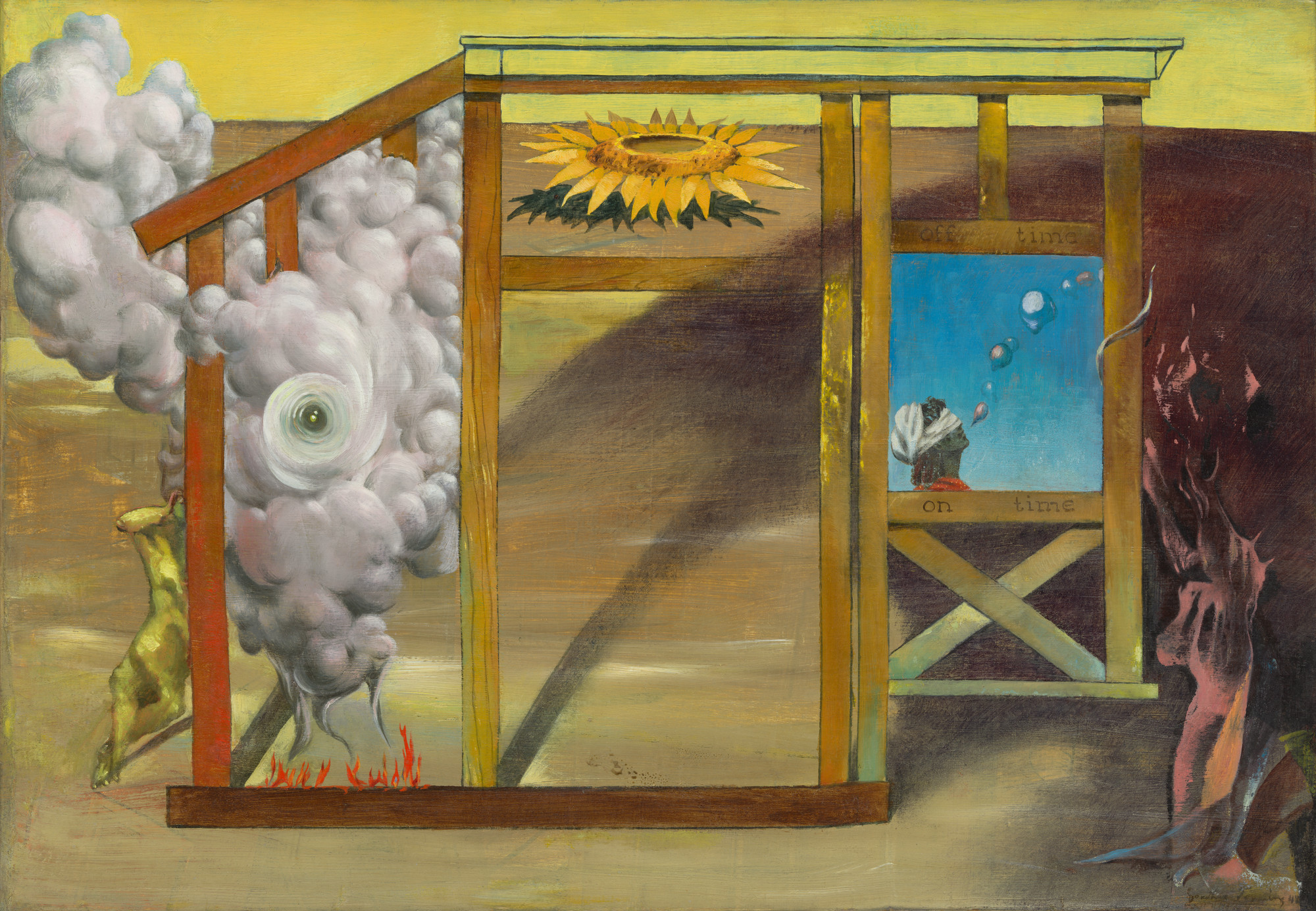 Dorothea Tanning. On Time Off Time. 1948
551
Ann Temkin: We're looking at a painting made by the American surrealist, Dorothea Tanning in 1948, entitled On Time Off Time.
She painted this work in Sedona, Arizona, where she had moved from New York City in 1946 with her new husband, the German surrealist, Max Ernst. We see an architectural structure reminiscent of the house that she and Max Ernst built for themselves to live in. The smoke, the flames, the sunflower; all of these recur in Tanning's paintings. The only human life that we see is this blindfolded woman against the blue sky to the right, who seems to be blowing bubbles.
Tanning moved to New York City in 1935. She immediately became engaged by the Surrealist movement, seeing paintings at the Museum of Modern Art and at galleries on 57th Street by European artists such as Salvador Dali and Rene Magritte. When World War II broke out, many of these artists travelled to New York City. And she got swept up into that circle and herself began to exhibit at the gallery that showed surrealism.
This picture has many purely imaginary elements full of the potential for hinting at dreams, hinting at fantasies without being able to piece together the various elements in the painting to come up with a narrative. For the surrealists, it was a matter of using very sharp images but open, ambiguous, unclear meaning.