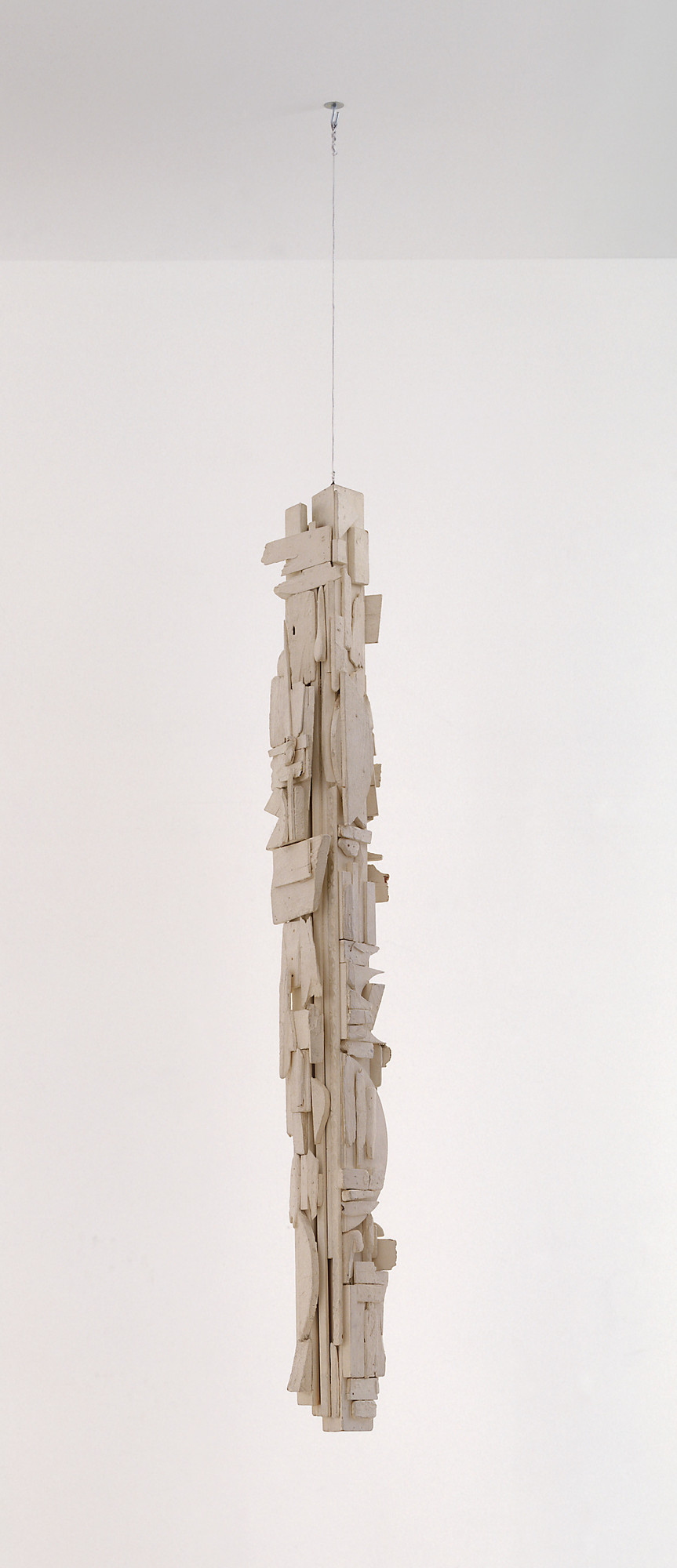 Louise Nevelson. Hanging Column (from Dawn's Wedding Feast). 1959
472
Curator, Sarah Suzuki: Though she grew up in a family of lumber dealers, it took several decades of working as an artist for Louise Nevelson to settle on wood as her medium of choice. Here's the artist, speaking in 1964:
Louise Nevelson: I found lumber on the street that had nails and some nail holes in it and different forms and different shapes and I just nailed them together and I knew this was art, and I began to learn more about the technique, learn more about the forms and went right on.
Curator, Jodi Hauptman: These two Hanging Columns were part of a very large-scale suite of works Nevelson made in 1959, called Dawn's Wedding Feast.
Nevelson saw the four main wall sculptures as wedding chapels. And she made a wedding cake, a chest, a mirror and a pillow as part of that trousseau. She made guests in the form of hanging columns. What we see here are two of those people involved in the ceremony.