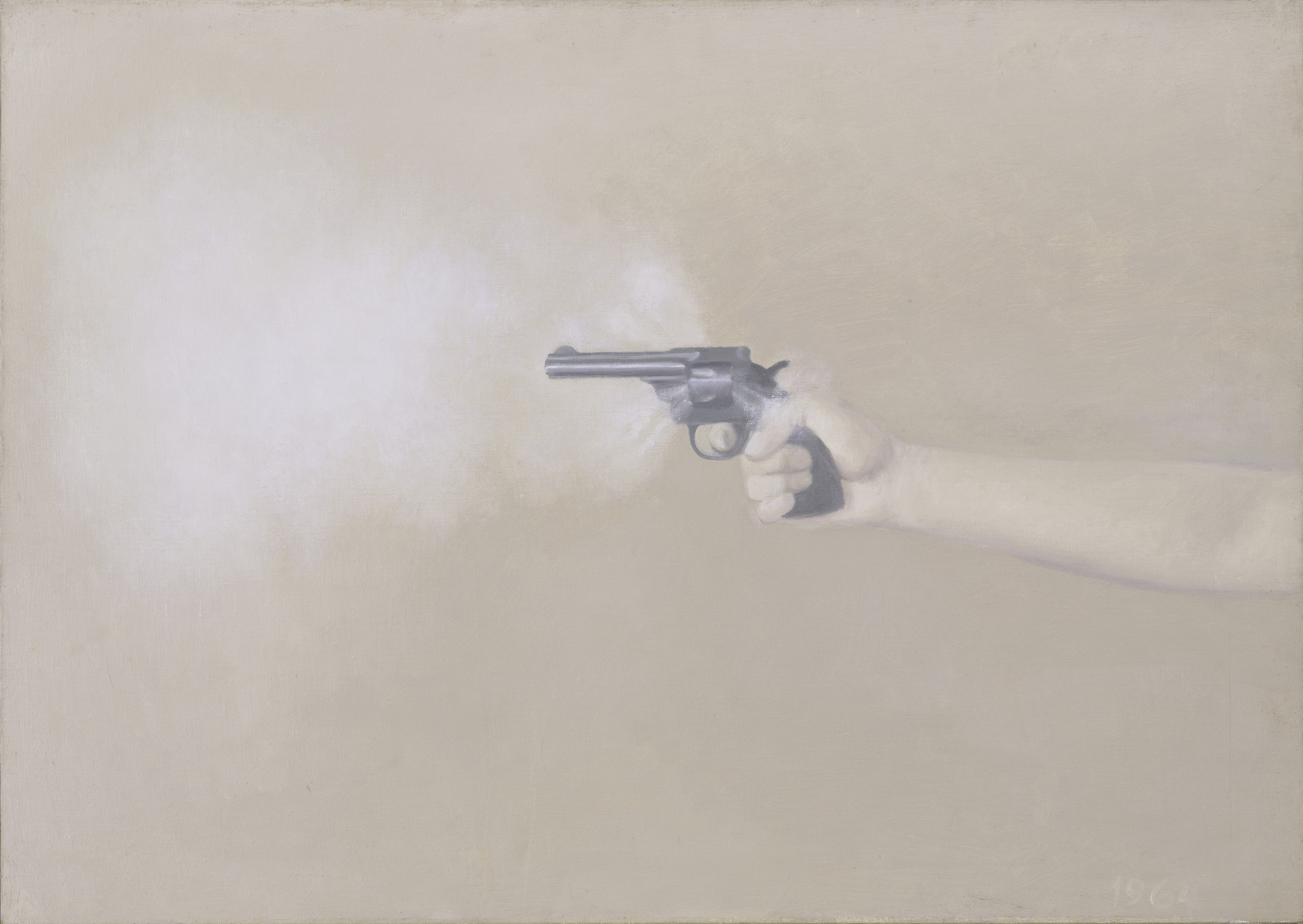 Vija Celmins. Gun with Hand #1. 1964
493
Artist, Vija Celmins: My name is Vija Celmins, and I was born in Riga, Latvia. This painting was done in Los Angeles, where I did graduate work in the early 1960s.
This painting came about because I had a friend who was leaving the city for the East Coast, and had a revolver that she had had for, I don't know, protection. And she left it with me. I had never had any kind of gun, never had shot one. So, it hung around the studio for about two or three months. The painting, concentrates on the revolver as the object, because I'd been painting objects. And I came to the gun, and someone came over, and I said, "Why don't you hold it for me." And he held it, and I took a photograph of various poses of the gun.
The smoke is invented. It's there as a way of kind of animating your interest in the painting, So, this painting has a sort of gentle quality to it has (laughs) a certain amount of humor, maybe, and the gun going off in such a amusing way—a little kind of a play quality to it.
This is one of the first paintings I did that has a touch of violence. At that time, there was a Vietnam War. I saw war images all the time. But it's more a painting of an object that happens to be a revolver.