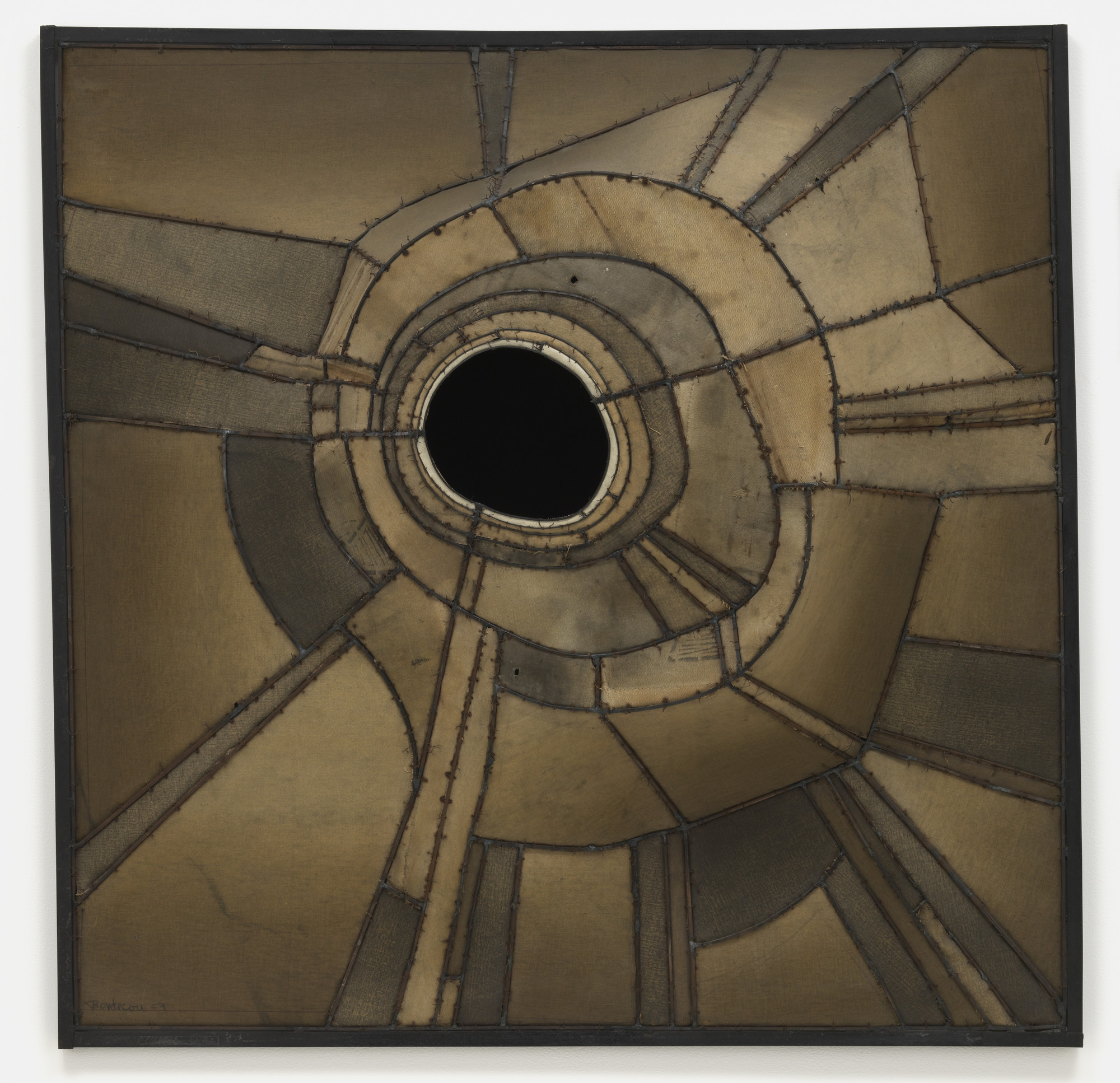 Lee Bontecou. Untitled. 1959
409
Director, Glenn Lowry: The artist, Lee Bontecou, speaking in 1988 at the Skowhegan School of Painting and Sculpture.
Lee Bontecou: At this time, I was trying to search out for my own language, my own statement. I started to actually try to weld pieces, little frames, little boxes, and stretch any kind of material in between. Later on I pushed that idea further, using different colored materials and then getting a depth and finding that I could get a space that could go endless.
Curator, Ann Temkin: Lee Bontecou's work is regarded as very mysterious today. Its meaning remains quite open to interpretation, a matter of personal projection. There's this wonderful, deep opening in the center. You almost feel like you're looking at a volcano from a bird's eye view. You don't know where that hole ends, and you don't know what might be contained within it.
Bontecou creates that sense of mystery by what she builds up around that opening, which is this marvelous combination of fabric attached to these very irregular shapes, all pushing outward and making a very strong abstract composition. There is a kind of roughness and readymade quality to what Bontecou worked with, industrial materials that she was able to cut and weld together in this very gritty, tough, brave sculpture.
Her work has the feel, to me, of downtown New York in the 1950s and 1960s. Bontecou could go out into the street and within a few blocks of her studio collect all sorts of trash and discarded materials that really allowed her to make her art of out her neighborhood, to make her art a thing of place as well as of her own imaginary vision.