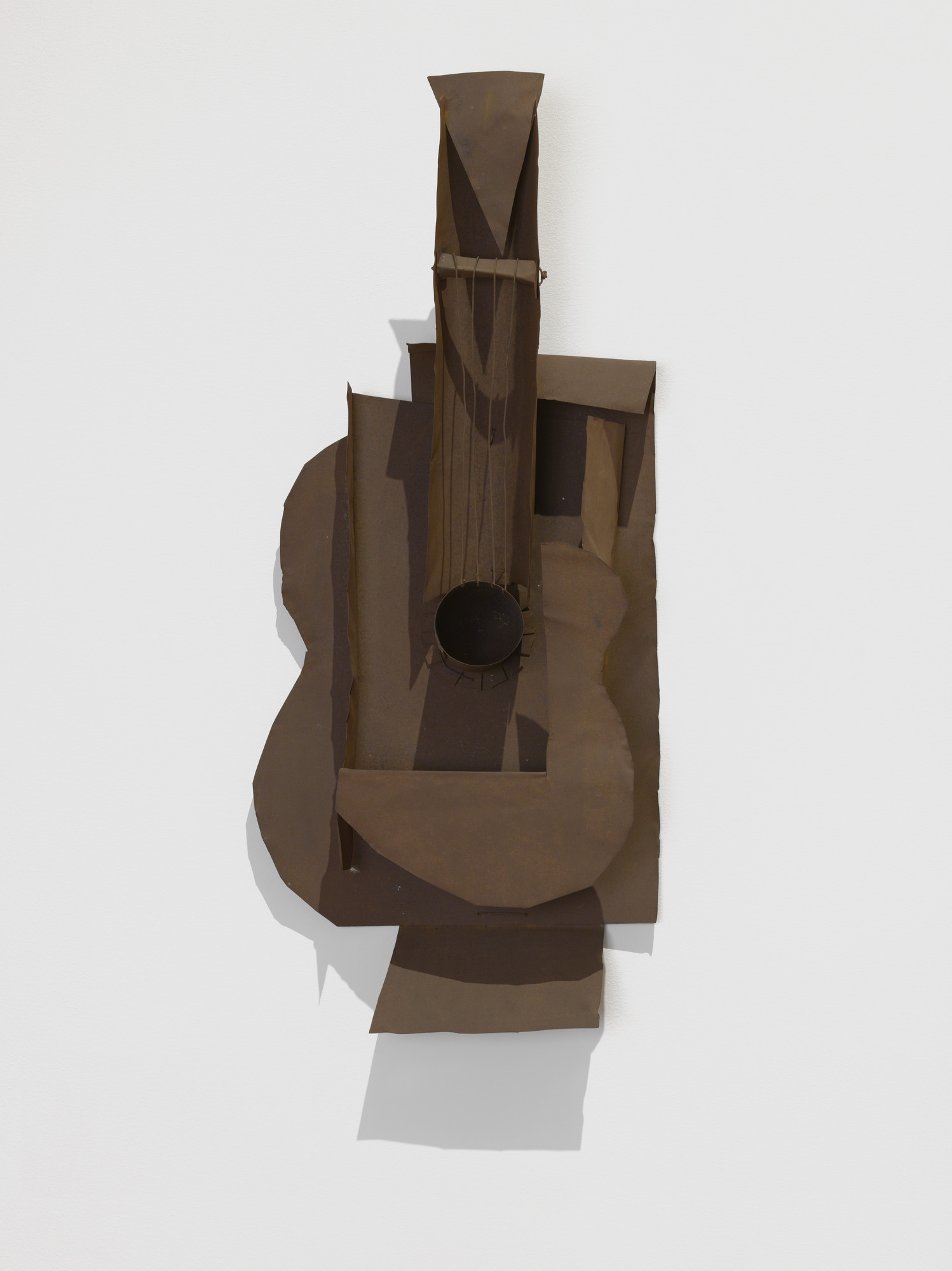 Pablo Picasso. Guitar. Paris, January–February 1914
533
Glenn Lowry: Curator, Anne Umland:
Anne Umland: We're looking at a sheet metal version of a sculpture that existed in its original form as a cardboard model made in 1912. And up until that point, sculpture was very much an art of carving or modeling of solid forms and of noble materials, like bronze, or marble. Because this guitar is an object that's intended to hang on the wall, it relates as much to the world of painting as to that of sculpture.
But then you go further, and you see that rather than being an object composed of solid planes, Picasso has cut into the surface of the guitar. He's revealing its core, or its interior. Probably nowhere more surprisingly or audaciously than in the way that he's treated the sound hole, which when you look at a guitar is, of course, a void. And by taking away the frontal plane and creating a cylinder that traces the contour of this void. Picasso creates a positive out of what has always been a negative.
You actually can see the irregularity in edge caused by the clipping shears that Picasso used when he shaped the different pieces of metal that composed this work. You can see sort of these mundane humble wires. Actually the sound hole could have been used for a stove-pipe. It's just a humdrum every day metal cylinder that Picasso could have found at a hardware store easily anywhere in Paris.