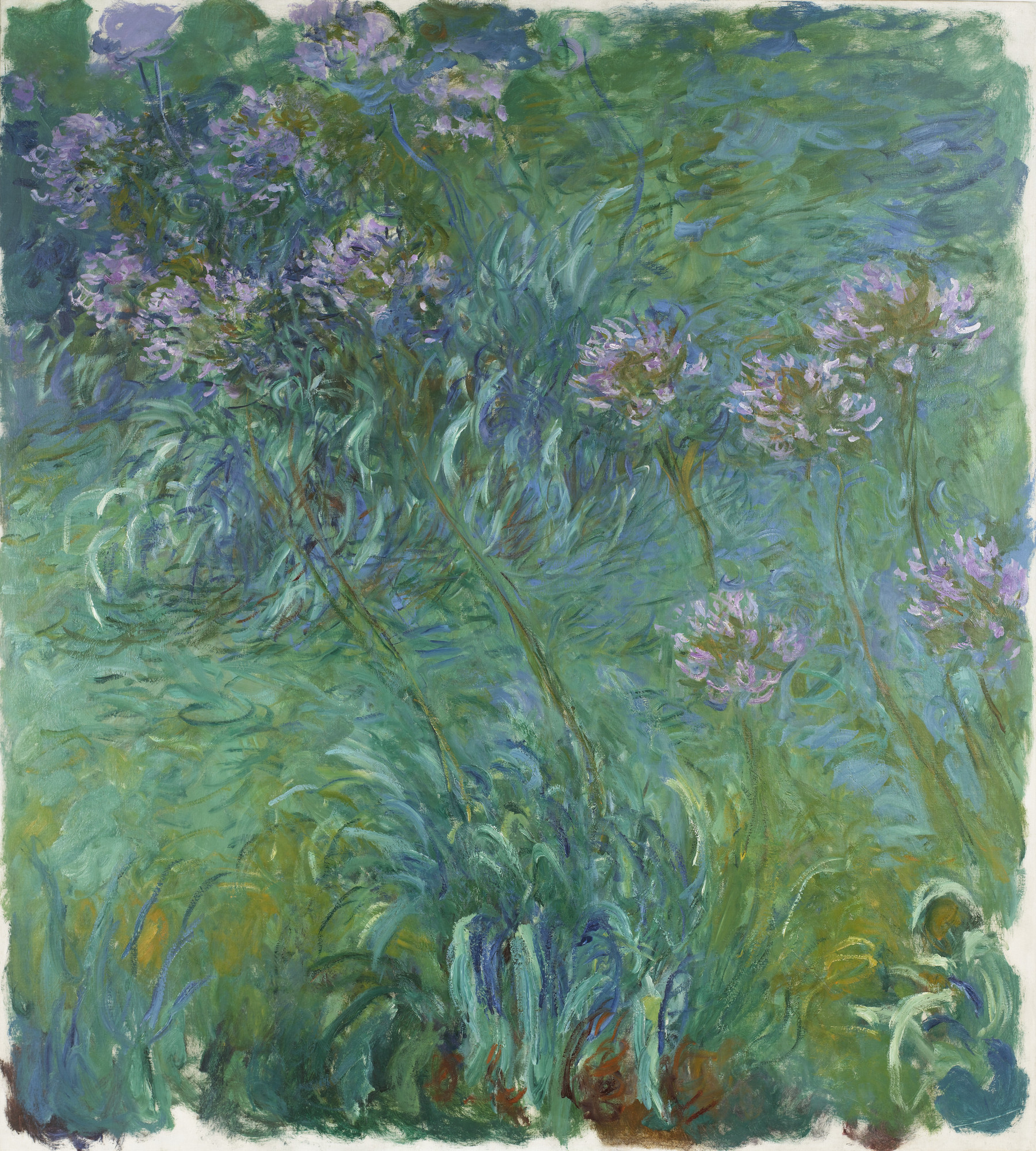 Claude Monet. Agapanthus. 1914-26
566
Curator, Ann Temkin: Agapanthus focuses in closely on this group of exotic lilies that Monet brought to Giverny. When he first moved there, it was full of useful plantings like berry bushes and fruit trees and vegetables. Monet got rid of all of those and instead began planting imported flowers of all kinds.
In 1891, a Japanese gardener visited the property and gave him advice on how to plant. And in the following years, he made the decision to enlarge the little pond that was across the railroad tracks from his house. And for the sake of that pond, he added, not only the water lilies, but all sorts of exotic fresh water grasses, water irises, weeping willow trees, peonies, rhododendron. He lavished care on this garden. In fact he had six gardeners working on it at this point in his life. So, all of the money that Monet had made as the most celebrated of the Impressionist painters was poured into that pond and those gardens at Giverny.
In the large water lily panels, there's a stillness that comes from the repeated layers of brush strokes that meld together and form this very abstract surface. In a painting like Agapanthus, in contrast you have a real sense of motion and you can feel the dance that the flowers are doing and the wind that is tickling them.