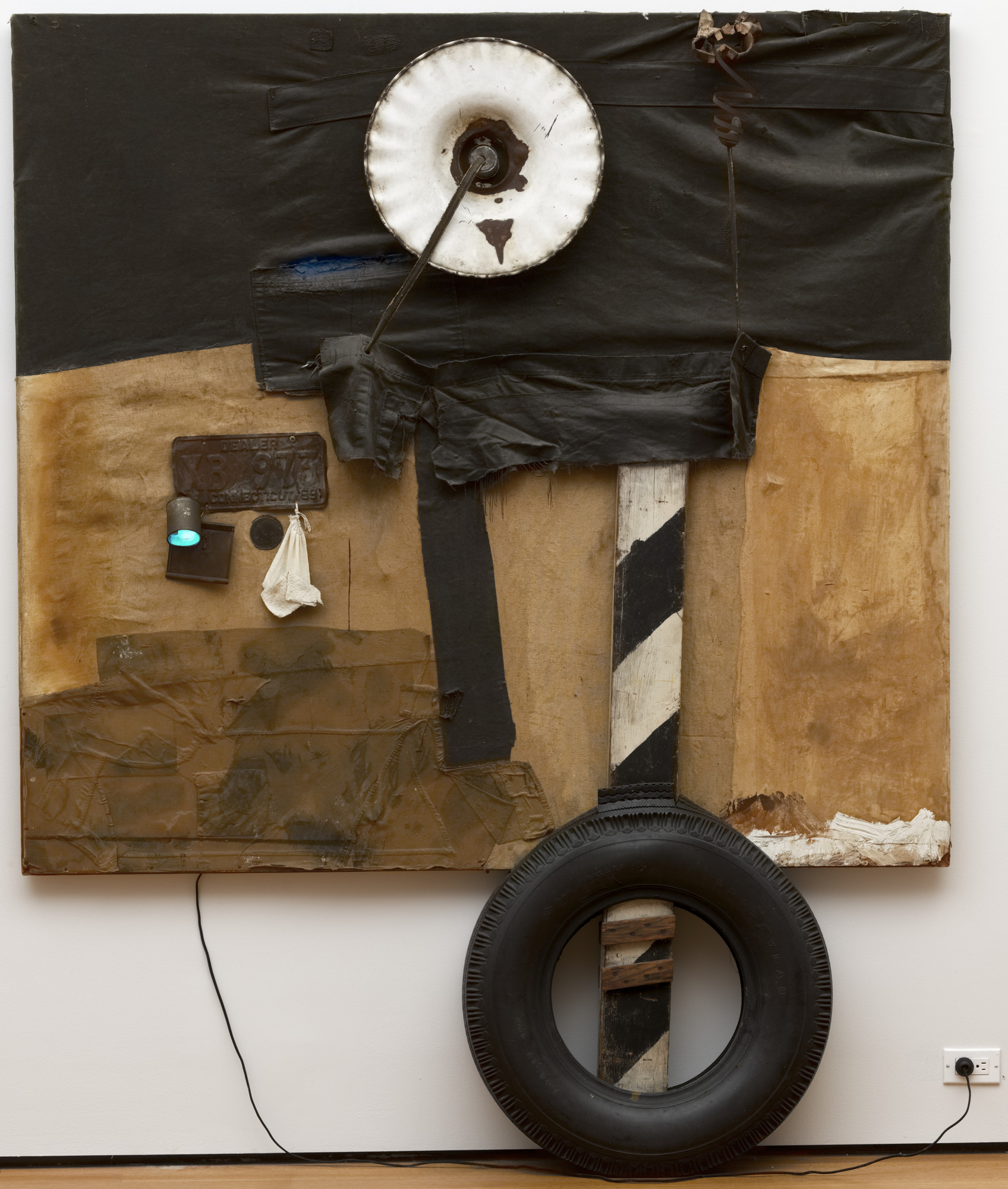 Robert Rauschenberg. First Landing Jump. 1961
408
Curator, Anne Umland: First Landing Jump is an example of what Rauschenberg called Combines. The title might refer to the notion of a parachute jumper, a leap into space, a leap into the void. It's fundamentally lyrical, open-ended, poetic, and associative. It's supposed to spark thoughts in the viewers mind.
This combine works with a traditional support, a canvas or a picture frame. So its between painting and sculpture. It has things that we can name, a light reflector in the upper center, a tire. But of course a tire that has been rendered functionless because it's impaled on that black and white street barrier.
So if art is a space that is framed within, in this case, a square, and life is the space that were in, this work is inhabiting both worlds. The three-dimensional objects project out of the canvas and into our space. The tire rests on the floor upon which we stand. He is composing a picture, albeit a very unconventional picture, out of the stuff of life.