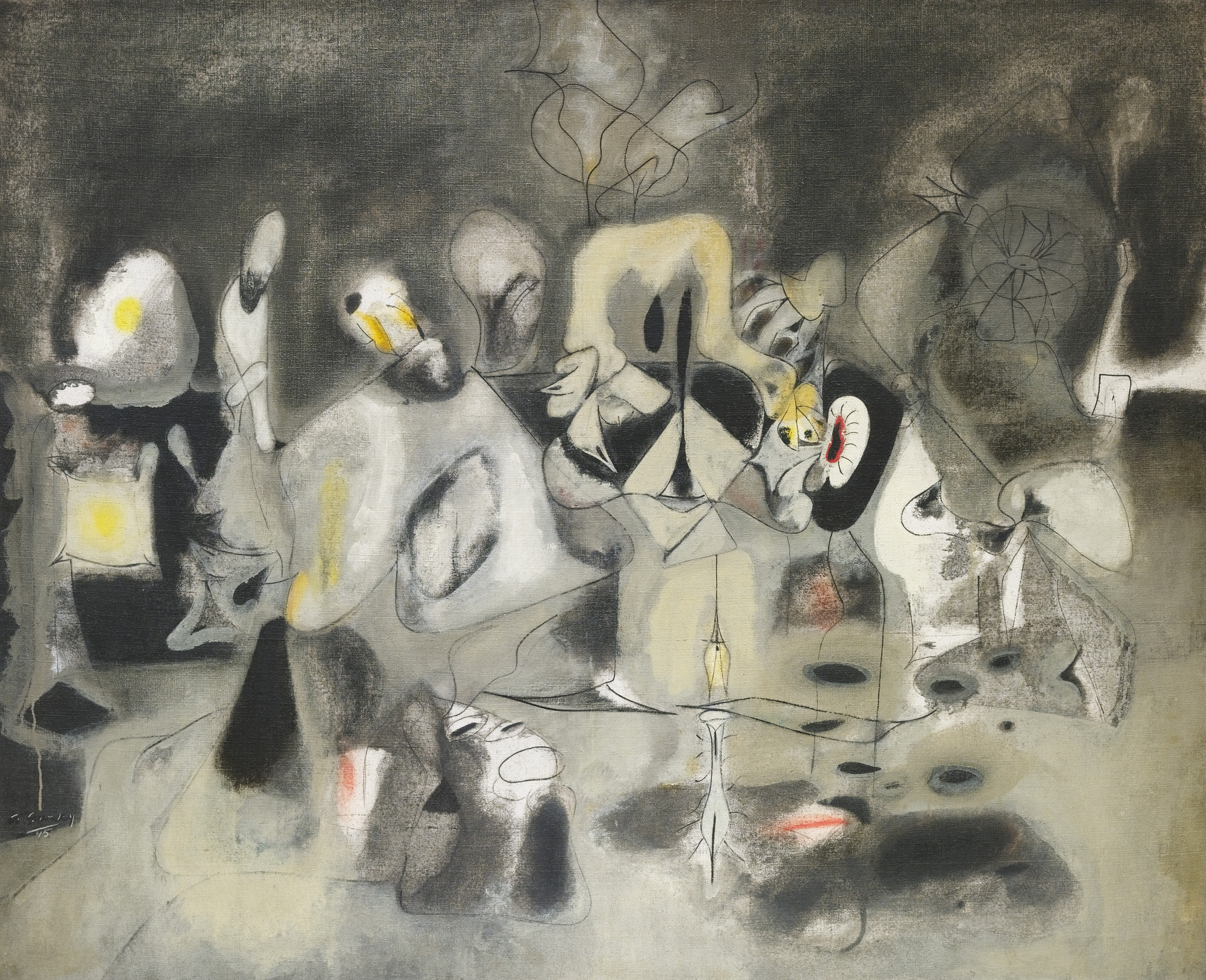 Arshile Gorky. Diary of a Seducer. 1945
483
Curator, Ann Temkin: The great title Diary of a Seducer is a phrase that Gorky took from Soren Kierkegaard, the existential philosopher. There's a lot of biological and sexual imagery within this painting. There is a certain amount of mystery in all of Gorky's paintings as if it's a rebus or a code waiting to be deciphered. And yet you realize you don't actually have the tools to do so. And you have to give in, and just accept the alternative universe that Gorky presents to you as a poetic universe parallel to our own.
Director, Glenn Lowry: Art critic and historian Dore Ashton was an early champion of the Abstract Expressionists. She didn't know Gorky personally but was struck by his open reverence for earlier painters, even at a time when he and his peers were overturning what had come before them.
Dore Ashton: Gorky studied modern artists and most particularly the greatest of the twentieth century, Picasso. And when he was reproached for that he answered, "When I'm with Picasso, I'm with Picasso." He was with them, rather than trying to forge what Americans often think of as an individualist stance.
Glenn Lowry: Gorky was close friends with artist Willem de Kooning, and each had a significant influence on the other.
Dore Ashton: Both spoke very knowledgeably about the history of art. And it was de Kooning who pointed out that Gorky coveted art materials. Even when he was very poor, he had the most expensive paints, and lots of them. And he discovered what's called the liner brush, which sign painters use. And he was thrilled with that. And you can see his pleasure in the painterly line.