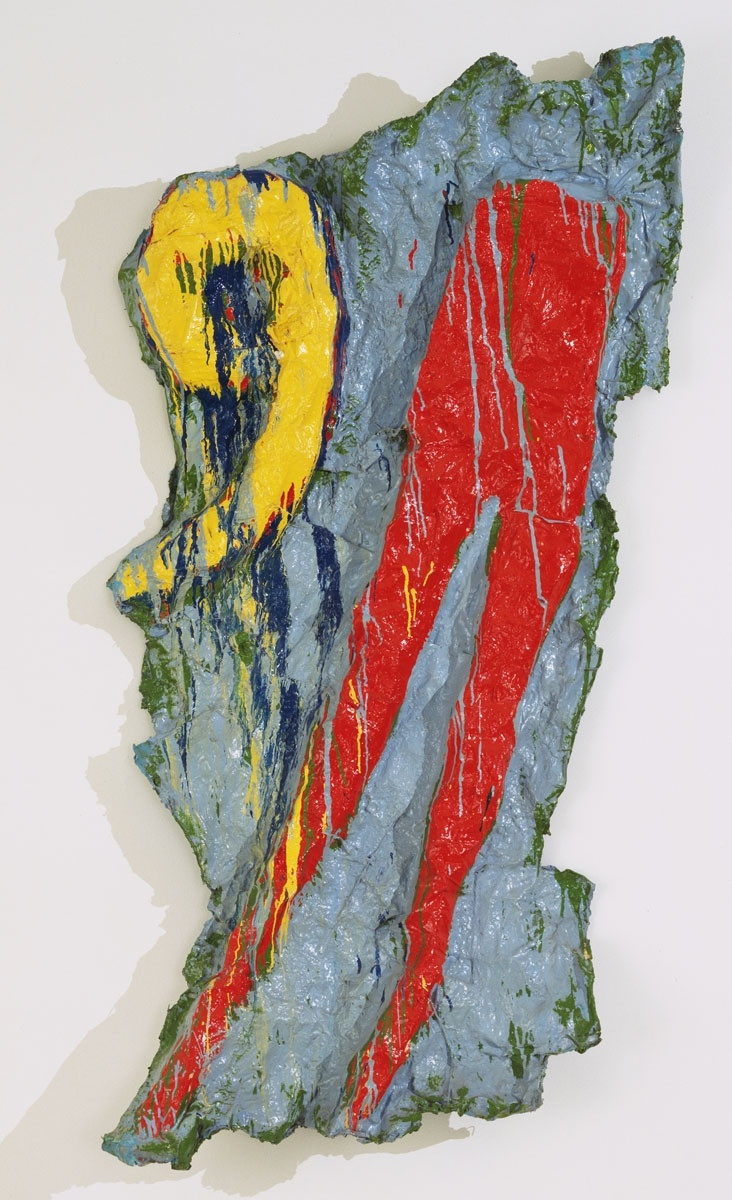 Claes Oldenburg. Claes Oldenburg. Red Tights with Fragment 9. April 1961
GLENN LOWRY: In May 1961, Oldenburg exhibited his first Store sculptures at the Martha Jackson Gallery on Manhattan's Upper East Side, which included Red Tights with Fragment Nine. Assistant Curator, Paulina Pobocha.
PAULINA POBOCHA: The entire Store enterprise was informed, by Oldenburg's experiences on the Lower East Side. He was looking at shops jam-packed with objects, or dresses, being hung out to dry on clotheslines between tenement buildings. But also Oldenburg is this voracious consumer of images. So he was always flipping through newspapers and magazines, ripping things that he finds interesting and pasting them into his notebooks. And if you look at this sculpture, it seems as though the nine is the last digit of some unbeatably low price.
CLAES OLDENBURG: It's an advertisement. Usually everything down there was selling at something nine. It was .39, or .99 or .79 or whatever. Nines in my window with one decimal point—nines were terribly important. That was part of The Store effect.
GLENN LOWRY: The sculpture's exuberant color is the result of enamel paint Oldenburg bought from a hardware store.
PAULINA POBOCHA: He limited his palette to seven colors that were straight from the can, and he applied them in successive layers so that the colors didn't blend or mix. By adding paint to the sculptures, he's unifying these two mediums that really, up until then, had been kept apart.