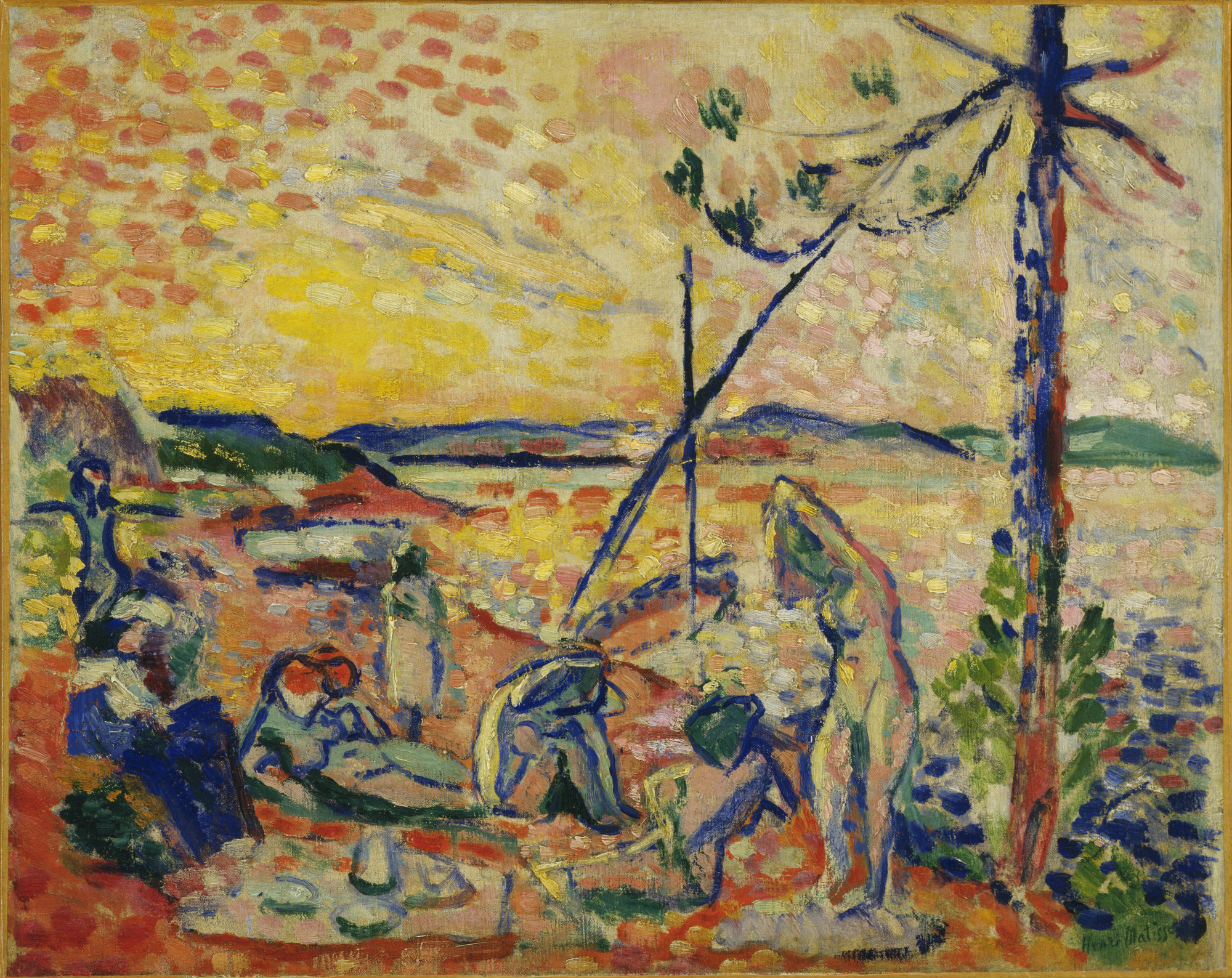 Henri Matisse. Study for "Luxe, calme et volupté". 1904
532
Curator, Ann Temkin: The small oil sketch, titled Study for Luxe, Calme et Volupté, is a work that Matisse made during the summer of 1904 which he was spending with his family in the south of France in the town of St. Tropez.
This is a phrase which sounds pretty much in English what it would be in French, "Luxury, calm and voluptuousness." It comes from a line in the French nineteenth-century poet Charles Baudelaire's great poem, "Invitation to a Voyage," and the spirit of the poem is very dreamy very distant from the workaday world.
And so you have this quite natural scene that you might have of picnicking bathers by the seaside in St. Tropez. You also have, obviously, a real work of the imagination for Matisse, because suddenly we've got figures with green hints and blue hints in their skins and their faces and he gives us the forms through spots of color, nice jabs of the brush that build up the picture rather than create it in a descriptive outline.
One of the things that Matisse often is quoted as having said is the following: "What I dream of is an art of balance, of purity and serenity, devoid of troubling or depressing subject matter." He's not interested in conflict. He's not interested in politics. This is an early painting by Matisse, and yet that idea really is found here already, and would be consistent through the next fifty years.