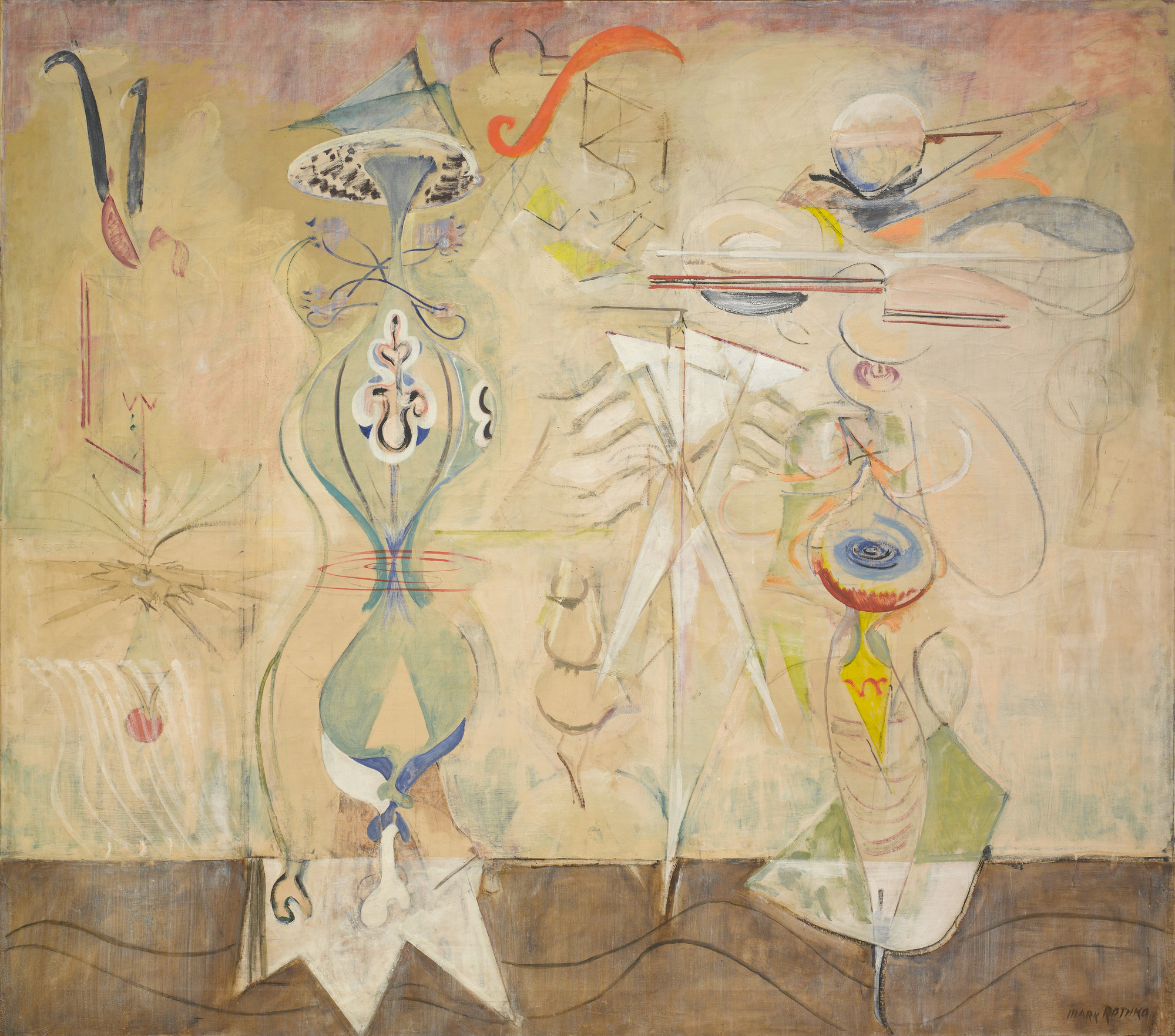 Mark Rothko. Slow Swirl at the Edge of the Sea. 1944
428
Curator, Ann Temkin: Slow Swirl at the Edge of the Sea expresses a lot of the conviction that Rothko shared with his fellow Abstract Expressionists at that time, which is that they were inventing a new art. Therefore, I think the imagery that they chose was oftentimes connected to birth, or fertility or generation. You definitely have the feeling of a connection to ancient art. And you also have a connection almost to some kind of pre-human life form springing into existence.
Director, Glenn Lowry: The artist's son, Christopher Rothko, has a personal relationship to this work.
Christopher Rothko: Slow Swirl by the Edge of the Sea is really the first painting I remember. It was hanging over the couch in the living room of the family brownstone in New York City. But it's also a very important piece in the family because my father painted it for my mother shortly after meeting her in 1944–45. It's subtitled, Mel Ecstatic, my mother's nickname was Mel and the painting shows two figures, presumably my father and my mother, at a surrealistically styled seaside. But they're twisted and distorted in the way that our mind does so in dreams and in the imagination.
He was in New York at that point and he was still living in very, very modest means. He and his first wife had recently divorced and not too long after that he had met my mother and I think this was actually a very joyful period for him because they had a very romantic courtship and married shortly thereafter. But he's really just barely, barely on anyone's radar in terms of being a known artist. He is really struggling to get his voice heard.