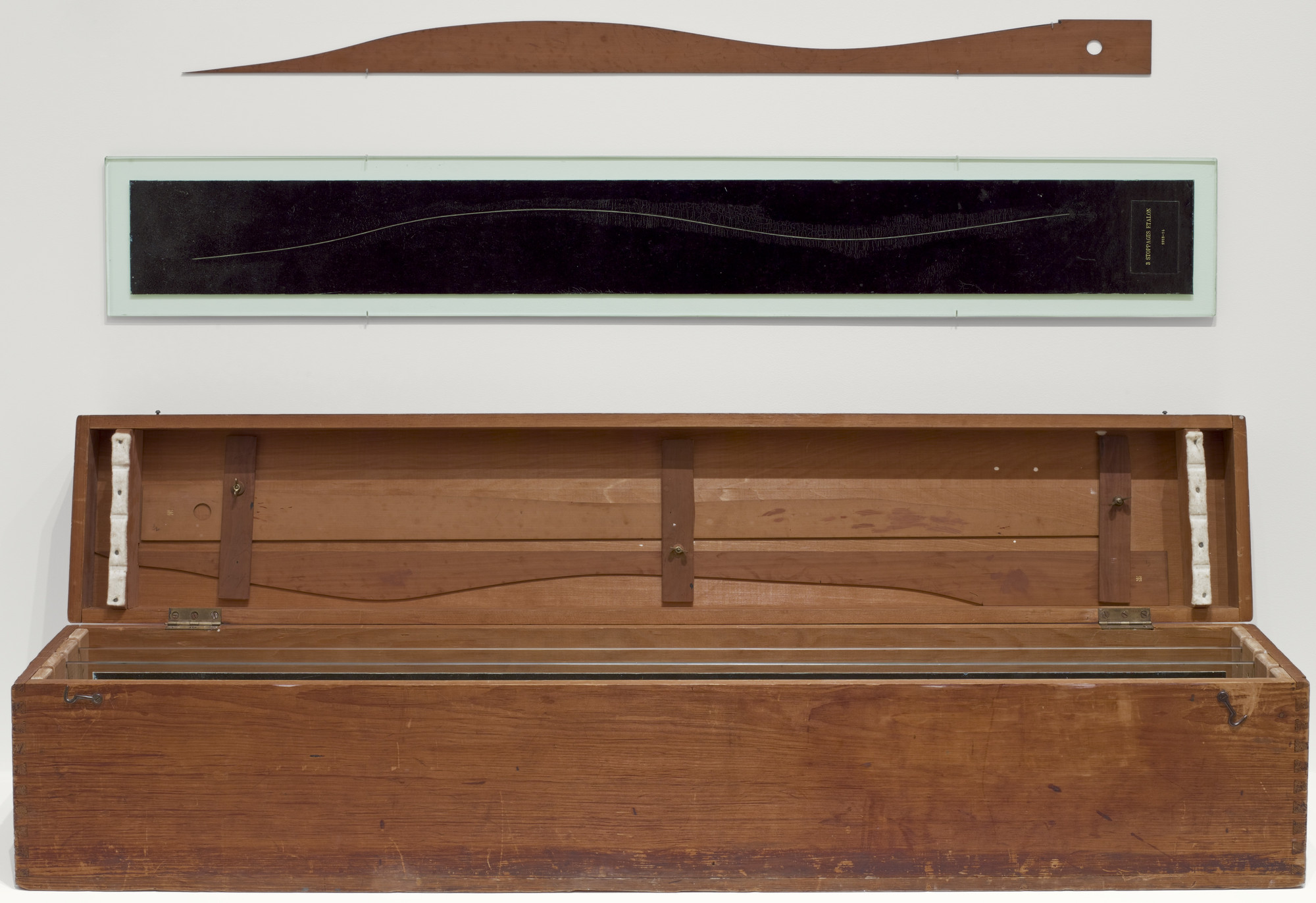 Marcel Duchamp. 3 Standard Stoppages. Paris 1913-14
547
Glenn Lowry: Curator Ann Temkin:
Ann Temkin: Three Standard Stoppages are three lines that Duchamp made by holding a thread above the ground, and dropping that thread to the floor. The thread was a meter long, but of course, instead of falling on a perfectly straight line that would then be a meter-long line, it ripples a little. You could try the experiment yourself. And therefore the meter becomes something less than the meter in length, because of its curves.
Glenn Lowry: Duchamp glued the threads onto glass panels exactly as they had fallen. He then cut three rulers out of the same shapes to create new units of measure.
Ann Temkin: It's actually redefining the idea of a meter. Duchamp decided, why not use that readymade standard of measurement achieved by dropping a thread to the floor as a new authority? What's inherently better about a straight meter?
Glenn Lowry: This work, he said, was his first use of chance as a medium.
Ann Temkin: So what matters here is the role of chance. And Duchamp, in a way, is opposing the fortuitousness of chance to the boredom of the received idea of a standard, measured length. And he's saying to the viewer, "Look at the possibilities."