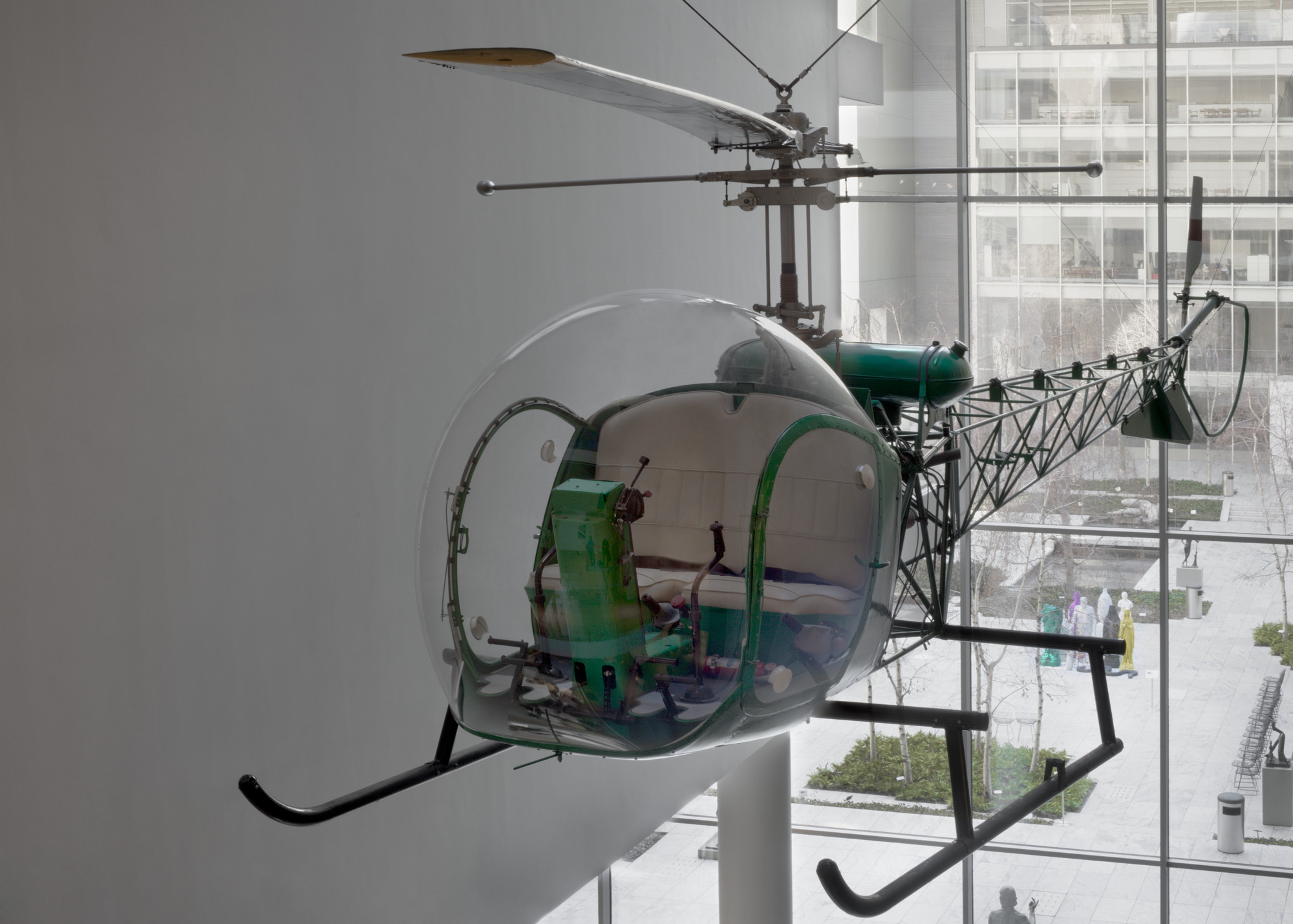 Arthur Young. Bell-47D1 Helicopter. 1945
315
Narrator: You're looking at a Bell-47D1, the first American helicopter approved for civilian rather than military use. Curator Paola Antonelli:
Curator, Paola Antonelli: The advertising says that the helicopter dusts, sprays, fogs, and can carry also cargo.
It was designed in 1945 by Arthur Young, who was not only an inventor, but also a poet and an artist. So it has all the characteristics of a very utilitarian object, but at the same time, it has a beauty and a lightness like an insect.
Narrator: The plastic bubble is unusual in that it is made from one piece of Plexiglas, rather than sections held together by metal seams.
Curator, Paola Antonelli: That uninterrupted bubble is, at the same time, aesthetically pleasing and functionally also very important, in that it gives perfect visibility. The tail is quite unmistakable. There's this light aluminum truss that tapers and then ends in this gorgeous rotor. Everything is so delicate and light, and at the same time, so sturdy.
Narrator: MoMA has collected utilitarian objects since it was founded in 1929. You'll find some of these design objects in the galleries nearby.
Curator, Paola Antonelli: And when we talk about design, we don't only mean the chairs and cars that are part of the collection, but also the humble, everyday objects that turn out to be masterpieces because they work so well we don't even notice them anymore.