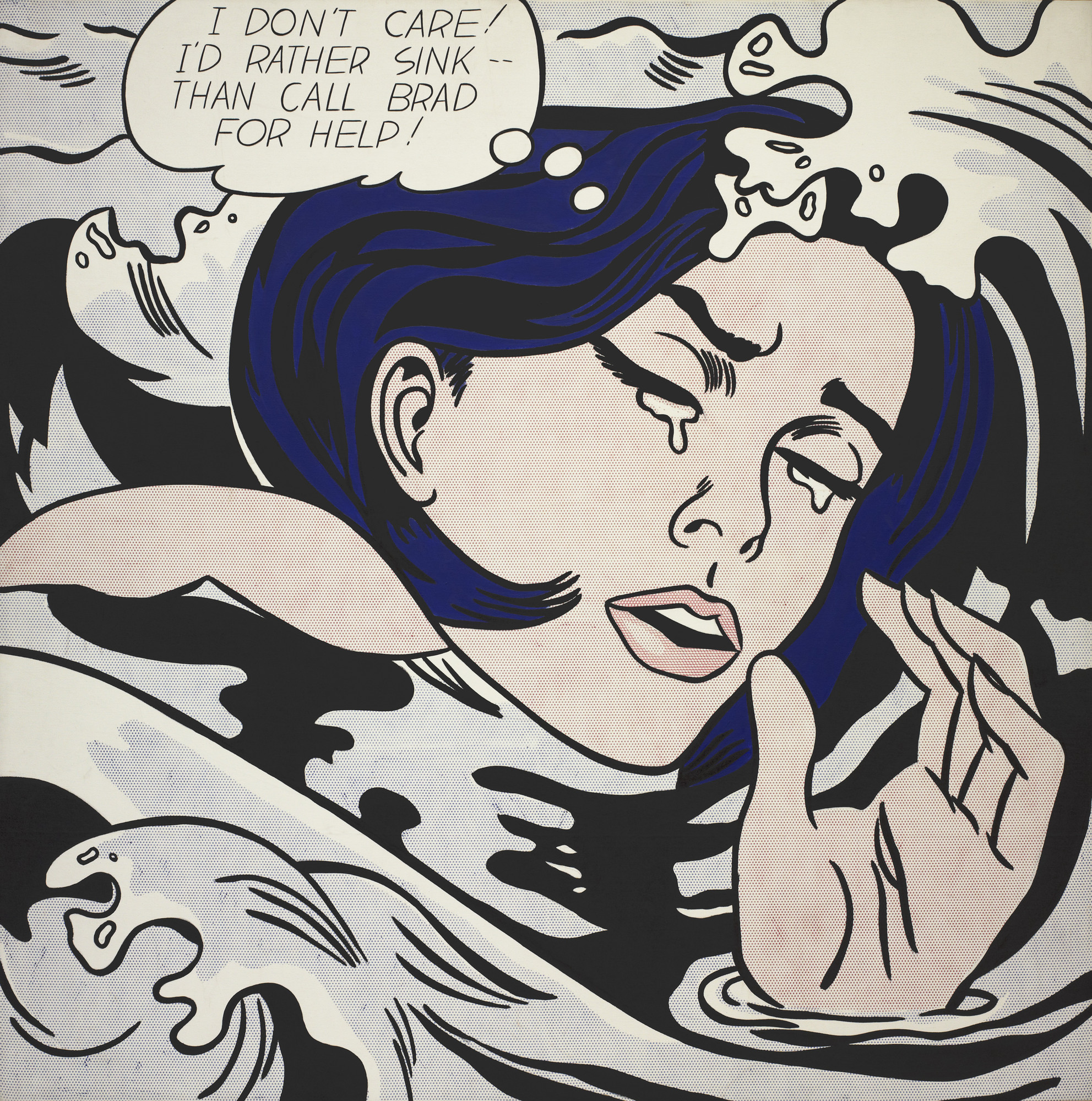 Roy Lichtenstein. Drowning Girl. 1963
446
Curator, Anne Umland: The most immediate thing that you notice about this work by Roy Lichtenstein is that it is the biggest comic book image you've ever seen. In Drowning Girl, we know the precise comic book that Lichtenstein looked at and lifted this image from. It's a DC Comic published in 1962 titled Run for Love. And in the original version, the caption or the thought bubble had read, 'I don't care if I have a cramp.'
What Lichtenstein does is clip one frame out of a narrative sequence. He blows it up. He simplifies things. One of the areas where that is most visible is in the way that he manually simulates the Benday dots that are always part of the printing process in cheap commercial reproductions. Here, Lichtenstein meticulously hand-painted and enlarged to such an extent that mechanical reproduction and mass printing processes become as much a part of the subject matter of this painting as its central female protagonist.
Director, Glenn Lowry: The artist, Roy Lichtenstein, speaking at Skowhegan in 1968.
Roy Lichtenstein: I was interested in the fact that the cartoon faces and so forth were so unreal and that we took them, generally for realistic. If you go through the magazine, the girl looked pretty in the picture, you know. Then when you really look at what you've got—black lines and red lips—that there isn't anything in this picture that's real. I was interested in say, the style of, say, a pretty girl in a comic book, or a hero, whatever it was manufactured out of a kind of idealism as to what people should look like, modified by economies of the printing process.