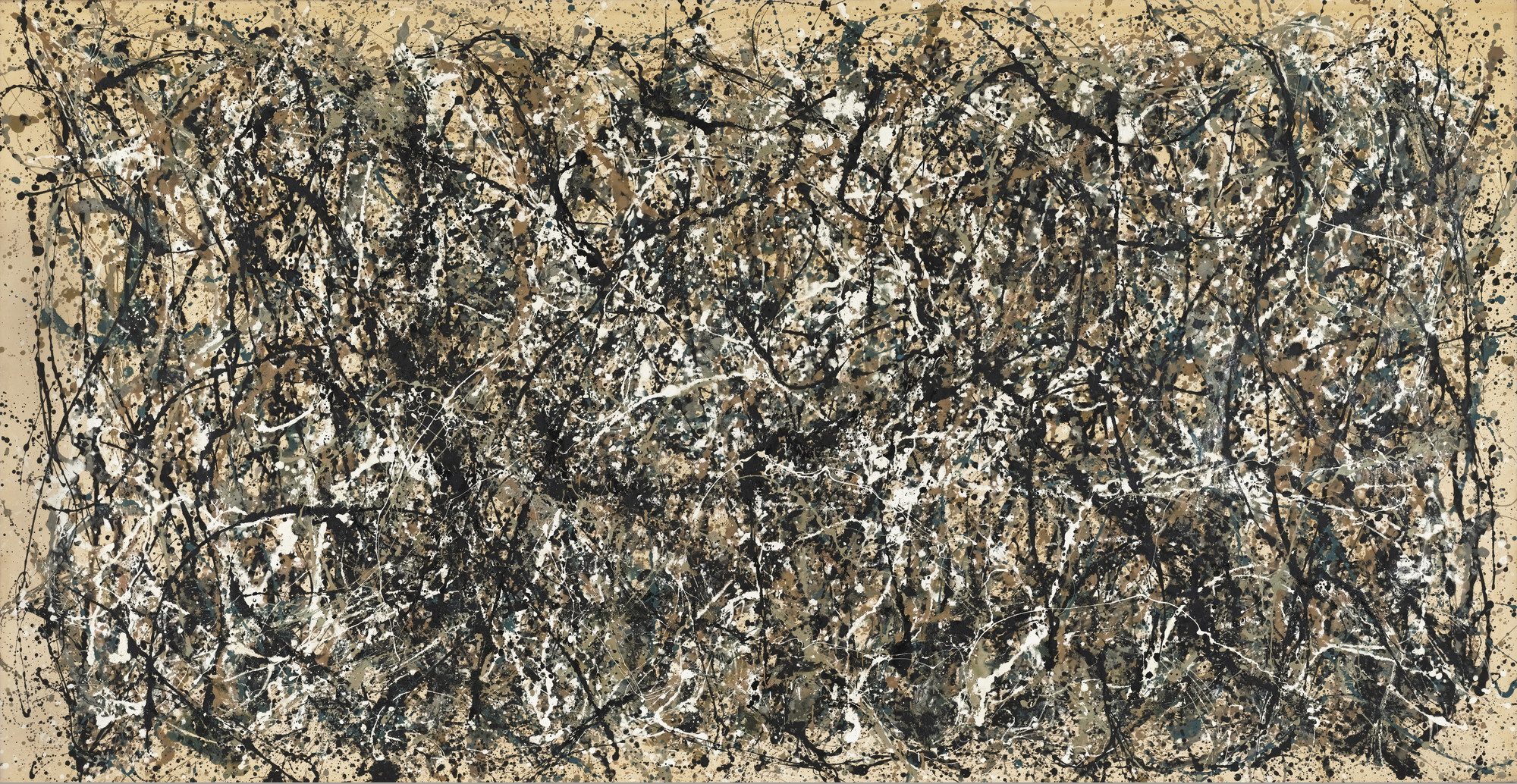 Jackson Pollock. One: Number 31, 1950. 1950
4020
Director, Glenn Lowry: Ben Heller, Jackson Pollock, and Pollock's wife, artist Lee Krasner, formed a strong friendship back in the 1950s. Heller first saw this painting at Pollock's house in East Hampton, Long Island.
Ben Heller: I was bowled over. Why, I can't tell you why. It was gorgeous. And I asked Lee, would Jackson sell this? And she said, "You'd have to ask him. I wouldn't but he might." And he did. And he gave me four years to pay. And I paid a record price at the time $8,000. We all laugh today.
I never saw a lot of the aggressiveness in the work. That doesn't mean that Jackson couldn't be aggressive personally.
When he painted One was a period that he was off all liquor, that he was very comfortable.
That's how the name One came. Lee and Jackson and I were having dinner. And we talked about how Jackson felt at that time and he was talking about how he was at "one" with the world. And how he felt at one with nature. So we sat out on the grass on the lawn behind the house and if you looked out there and you see the stars and the leaves and the grasses, or you go to the ocean and you see the waves curling up and you look at the underbelly of the wave, you can see, in a funny way, Jackson's work.