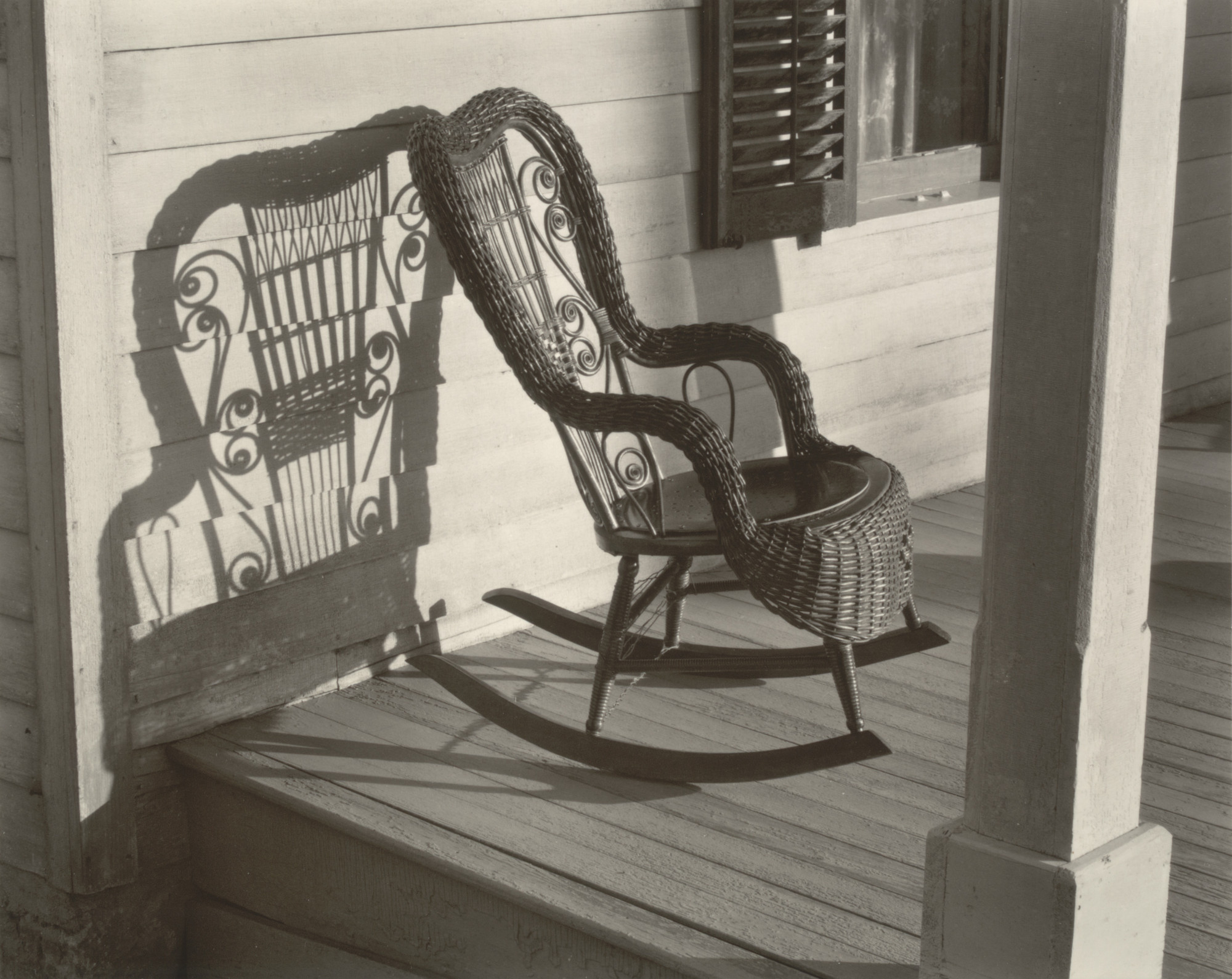 Ralph Steiner. American Rural Baroque. 1930
584
Director, Glenn Lowry: A 1930 Fortune magazine article called "Vanishing Backyards" featured several of Ralph Steiner's photographs, including this one.
Assistant Curator, Esther Adler: The article characterizes the images as "not of the new America, its skyscrapers, its airplanes, its dynamos—but of the America which remains unregenerate, its back porches and back yards, its ugliness and its waste."
Glenn Lowry: At the time, Steiner's image represented Americans who resisted change. But today the photograph might evoke a more positive connotation.
Esther Adler: It's this very romantic image, something that recalls a kind of lost innocence of country life, especially, not only now, but at a time when more and more of America was moving out of the country and into the city, leaving this behind.
Glenn Lowry: Steiner's approach to the composition of the image, however, is quite modern.
Esther Adler: You have this very strict grid that's formed by the siding of the house, the floorboards of the porch, this dominant vertical column in the front. You have this very intricate linear shadow—from the rocking chair that's then being projected onto the siding of the back. So these are geometric forms, which is not something we necessarily expect to see in these depictions of non-machine-made structures.