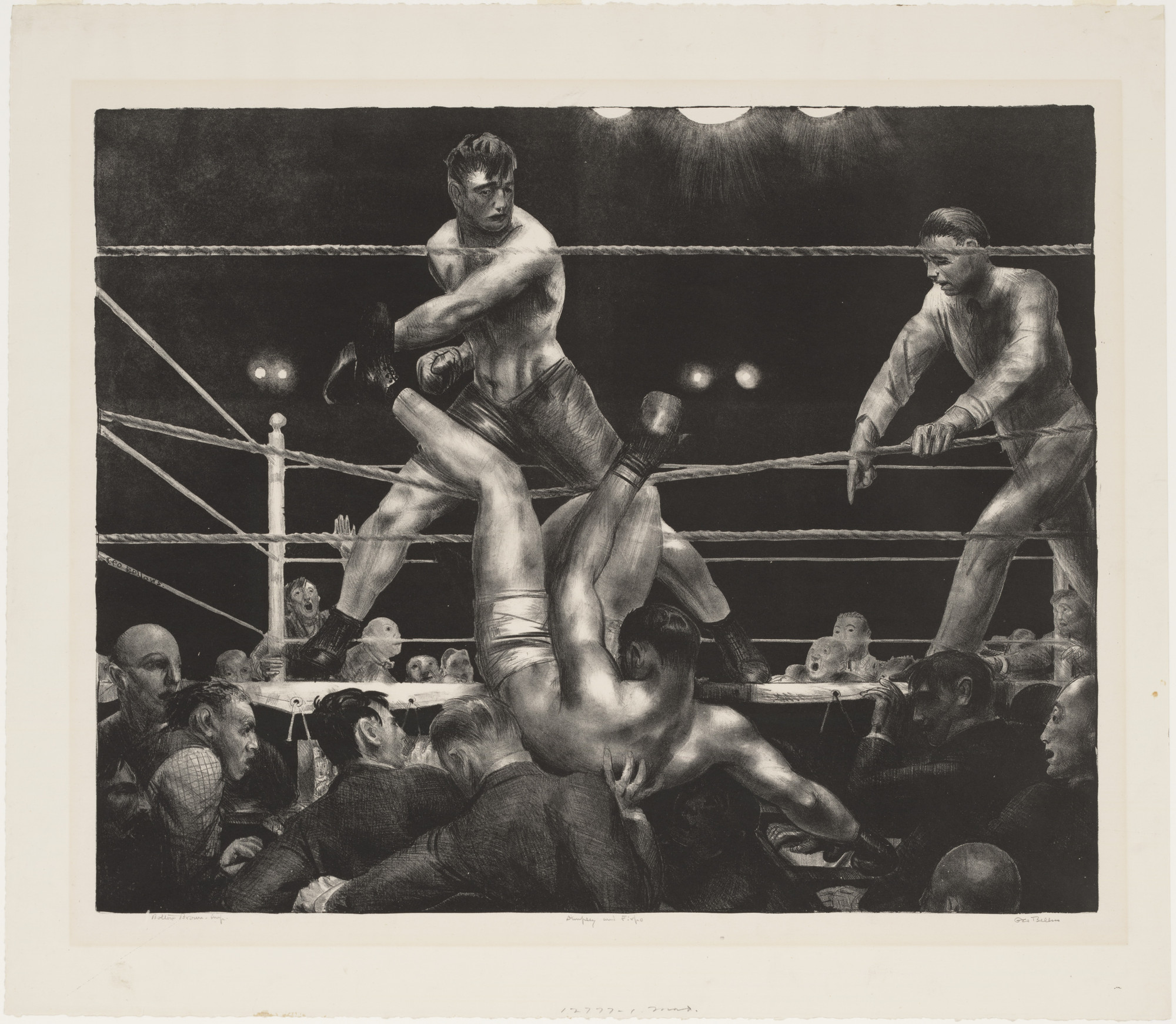 George Bellows. Dempsey and Firpo. 1923-24
583
Assistant Curator, Kathy Curry: In 1923, George Bellows was invited by the New York Evening Journal to record a fight between Jack Dempsey and Luis Firpo, an Argentine opponent, at the Polo Grounds. This is the surprising moment when Jack Dempsey was actually knocked out of the ring.
[Sound effects of a boxing match with crowd and bell]
Director, Glenn Lowry: Bellows portrays this dramatic moment with Firpo standing tall and triumphant over Dempsey, who was the reigning heavyweight champion at the time.
Kathy Curry: With this lithograph he's able to really pull out the darks and lights, the spotlights above and the darkness of the crowds. You don't see the faces; you can really pull out the brutality of the moment in the black and white.
Glenn Lowry: Bellows included himself here—he's the bald-headed figure at the far left. He wrote to a friend:
George Bellows, read by actor: When Dempsey was knocked through the ropes he fell in my lap. I cursed him a bit and placed him carefully back in the ring with instructions to be of good cheer.
Glenn Lowry: Dempsey went on to win the match and keep his title.