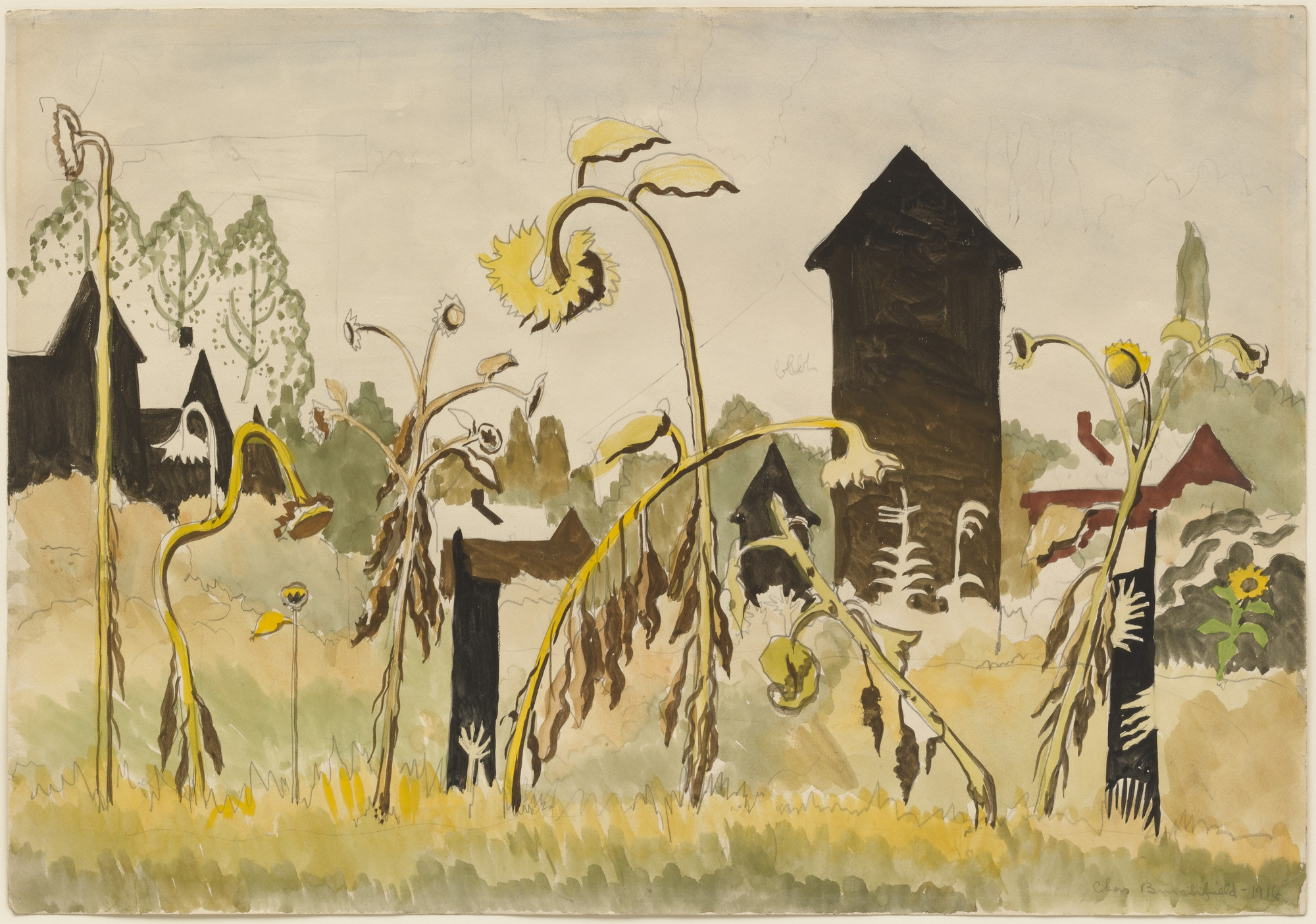 Charles Burchfield. Rogues' Gallery. 1916
5790
Assistant Curator, Esther Adler: Burchfield worked predominantly in watercolor. He felt that this was a medium that was preferable to oil paint because it was fast and easier to work with.
Director, Glenn Lowry: Charles Burchfield, speaking in 1959.
Artist, Charles Burchfield: I like to be able to advance and retreat just like a man writing a book. I doubt that very few of them ever sit down and leave a paragraph as it first comes into their head. They work over it, delete things and add things. Well, I feel that I like to do that just as they do. Or as a composer does. I mean you start a picture and I don't know how it's going to come out. I think I know what I want to do but, when I put it down it's not right, and it's got to be changed. I have to find out where the idea wants to go.