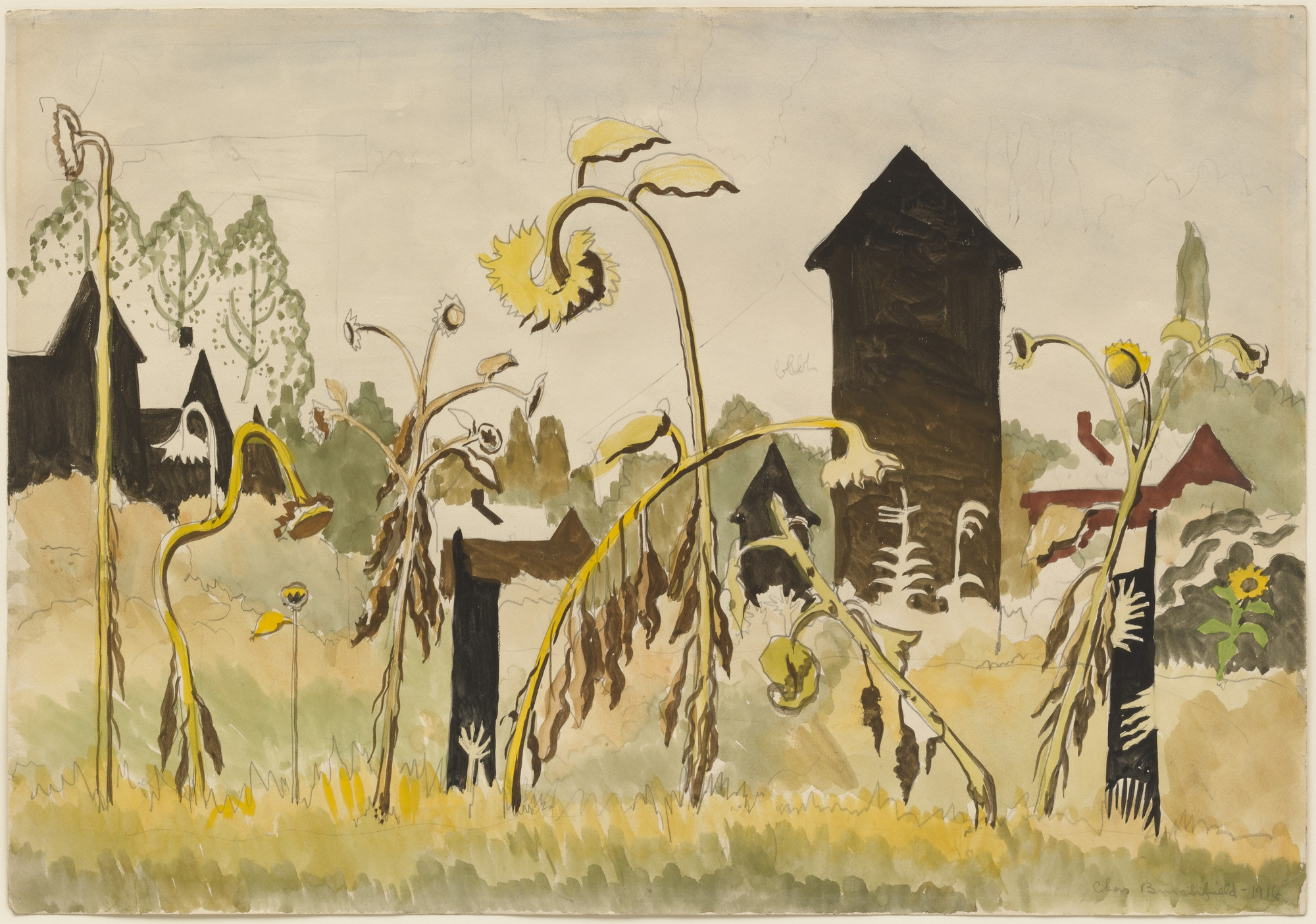 Charles Burchfield. Rogues' Gallery. 1916
579
Assistant Curator, Esther Adler: A "rogue's gallery" is the term used for a pictorial line-up that used to be used by the police—so a viewing of photos of people suspected of criminal activity.
And in this instance Burchfield has applied the term to a group of drooping, dying sunflowers. It's like a gang of thieves hanging out. Their scale is important. They loom really large here, the same height as the shadowed buildings that you see in the background, almost as if they're figures from untamed nature challenging these man-made structures behind them.
Director, Glenn Lowry: The subject of nature preoccupied Burchfield throughout his career. Here he is speaking in a 1959 interview with the Archives of American Art:
Artist, Charles Burchfield: I think that if this world lasts for a million years or two million years, or more, that never can you exhaust the subject matter of humanity or nature. It's simply inexhaustible. But I'd like to have at least another lifetime like I've had to say what I want to say about nature. I just don't think I can ever get it said. There just isn't time.