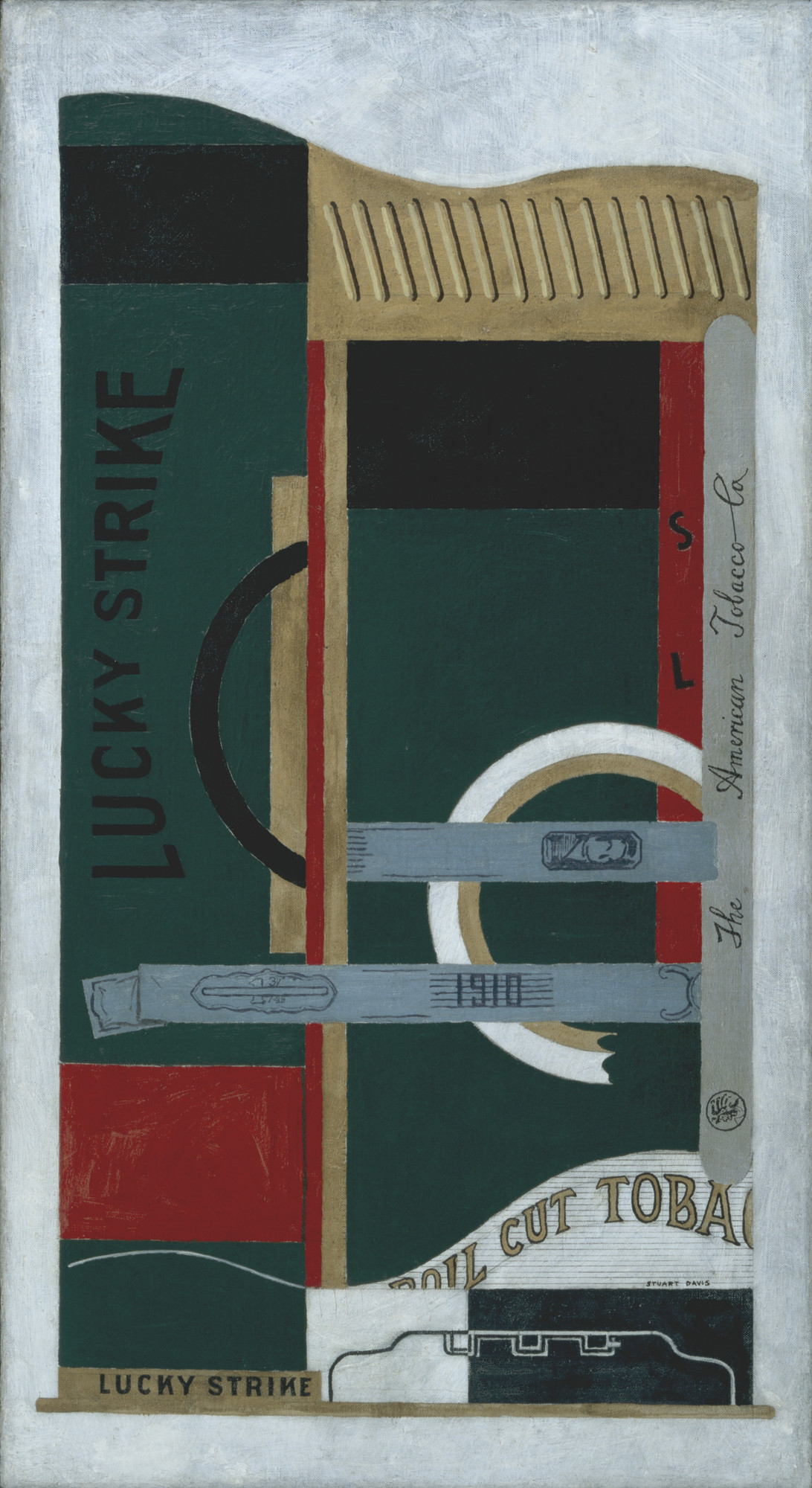 Stuart Davis. Lucky Strike. 1921
576
Director, Glenn Lowry: Cigarettes were increasing in popularity in America during the 1920s, along with the rise of advertising, branding, and colorful packaging.
Assistant Curator, Esther Adler: Lucky Strike is one of a series of works that Stuart Davis made in the early 1920s that focused on cigarettes and tobacco products. It's actually a package of loose tobacco that the smoker would have rolled into his or her own cigarette. And you can see that spelled out along the bottom left corner of the work, where it says "roll-cut tobacco."
Glenn Lowry: At the time, many American artists were making still life compositions, but Davis had a different approach.
Esther Adler: Davis is unique in turning to cigarettes or mouthwash bottles. He's using these very jazzy, hard-edged forms to depict a sense of modernity and contemporary life. As far as he was concerned he was an American painter because he was painting the stuff of American life.