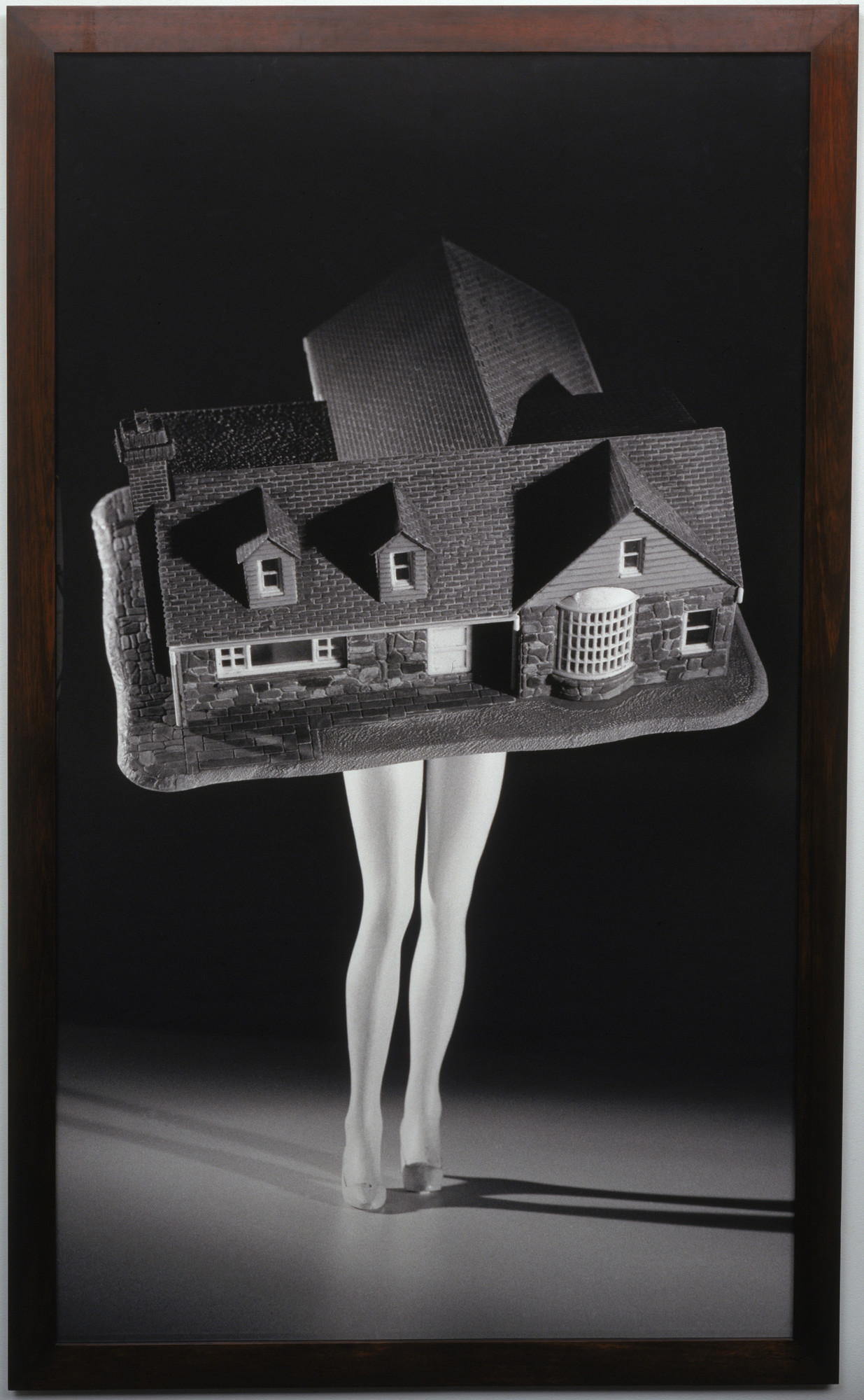 Laurie Simmons. Walking House. 1989
2771
Artist Laurie Simmons: Walking House is part of a series of photographs, where I affixed objects that were intriguing to me, to pairs of legs—a camera, an alligator purse, a house—things that were full of symbolism for me. The series was inspired by my memory of a television commercial that I saw when I was very, very young, which was a series of cigarette packets dancing across the stage. It was on black-and-white television, and the images were mirrored in the floor. And the idea of an object with legs that could dance or move was always very intriguing to me.
The legs in Walking House are about three or four inches high and that's a small model of a house that's from a railroad train set. It was very important to me to make this series human scale, so that a person looking at the photograph would almost encounter almost an image of themselves—that tall, that wide—almost to experience what one might feel like if we morphed with the objects around us.
I wanted the house on legs to really represent that kind of iconic American dream house. Starting in post-World War II America up to the present, the way a person lives is so identified with who that person is. We live in a blazingly consumer-oriented society, where the things around us control us, and I think these images are about the way a person can be subsumed by what's around them.