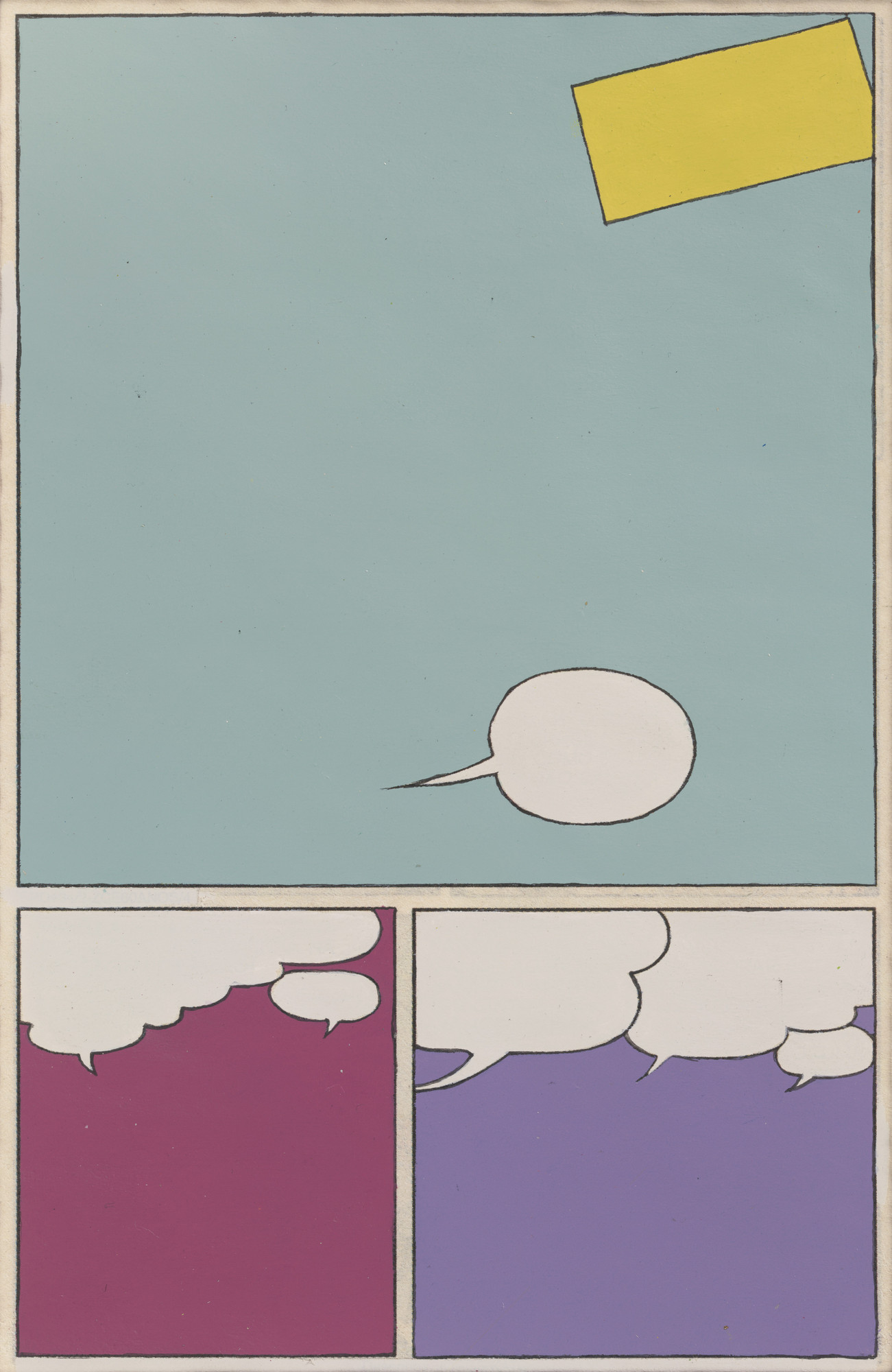 Rivane Neuenschwander. Zé Carioca no. 4, A Volta de Zé Carioca (1960). Edição Histórica, Ed. Abril,. 2004
245
Rivane Neuenschwander: My name is Rivane Neuenschwander and I'm talking from Brazil. You are looking through a series of paintings that I did on top of actual comic books. I erased all words and all images.
Glenn Lowry: The series features a popular Walt Disney character named Zé Carioca in Brazil, which means "Joe from Rio."
Rivane Neuenschwander: "Carioca" is the word for somebody that comes from Rio de Janeiro. Zé Carioca was created in '41 during the Second World War. The United States was trying to find support for the war with the Latin American countries. So Walt Disney went to Argentina, he went to Mexico and he came to Brazil. He chose different animals to represent different countries, and Brazil was a parrot.
And it's a parrot that plays football and he's a kind of a lazy guy. He lives in the favella, in the shantytowns. He's a womanizer, all the stereotypes of a guy from Rio de Janeiro.
Glenn Lowry: This old-fashioned stereotypical character of the parrot has been beloved in Brazil since its creation.
Rivane Neuenschwander: Every cell had a very nice color on the background, usually very bright, orange and blue. It doesn't matter their reality. The sky could be yellow. I thought they were really beautiful and so I decided to bring those background colors to the front.
I hope people end up intrigued by what is behind those very geometric, abstract paintings. You can make up stories out of the emptiness of the balloons. You can put your own words and people and characters. But you can also have a look on the titles and try to figure out what the story was about.