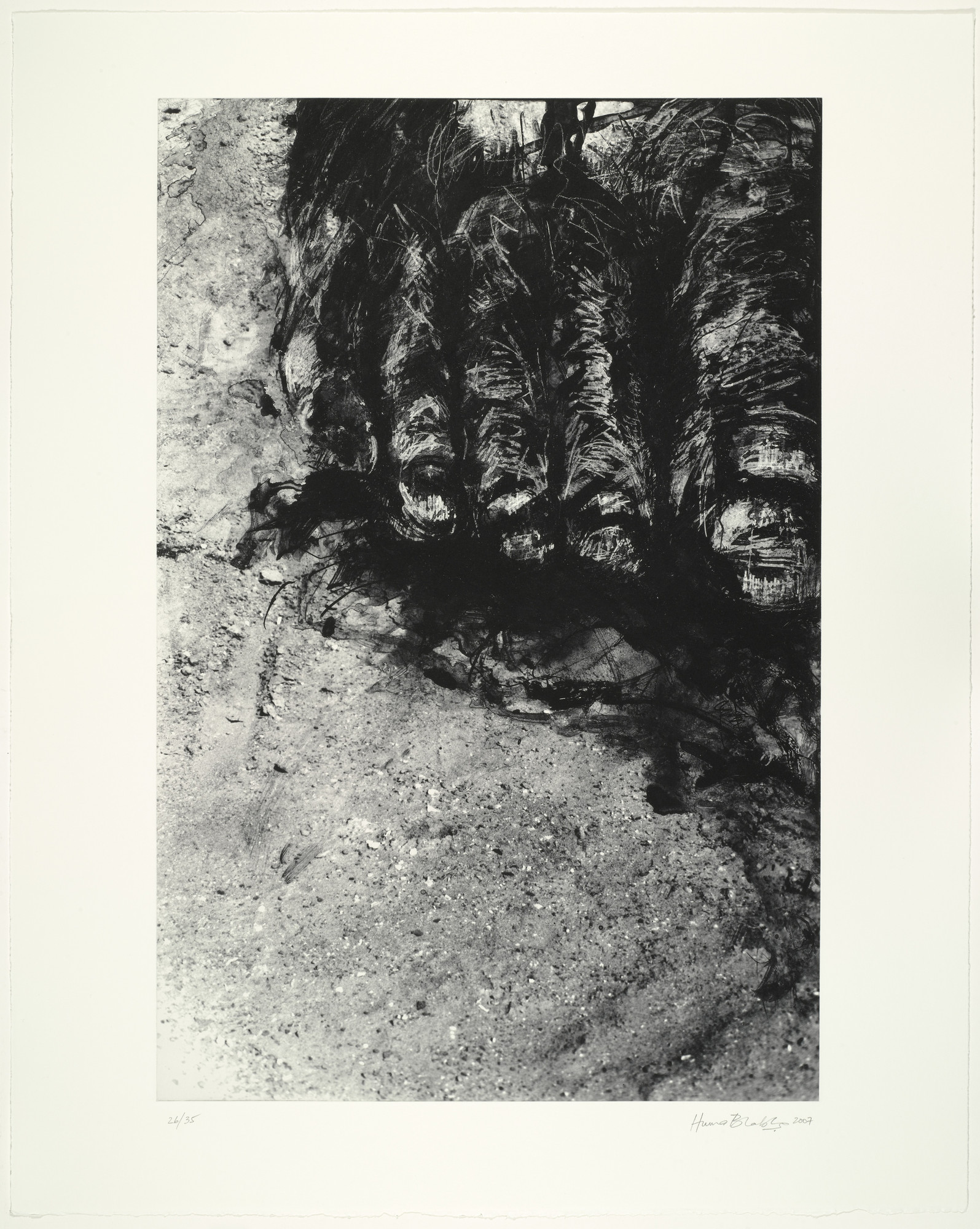 Huma Bhabha. Reconstructions. 2007
244
Artist, Huma Bhabha: Hello. My name is Huma Bhabha. My family lives in Pakistan. So I visit there every year.
Karachi, where I'm from seems to be under constant construction. And there are lots of unfinished foundations, which I realized could work well as plinths for imaginary monumental sculptures.
But the work is just as much influenced by the ruins that are being created every day by war and environmental destruction. I'm interested and saddened in how ruins are being freshly born constantly. The idea of monument and death is the ultimate raw material in art.
I took black and white photographs of the landscape. And, I drew on them with India ink. The combination of the photographic detail and the drawing is then translated into a whole different medium through the process of etching with a very rich, dark, black ink. It's black, but it actually has a lot of different colors which make the black.
I use discarded materials, and I fashion these materials into figures which recall sort of burnt-out images. They look distressed. They have eroded to just leaving a body part. But they also suggest phoenixes rising from ashes of destruction.