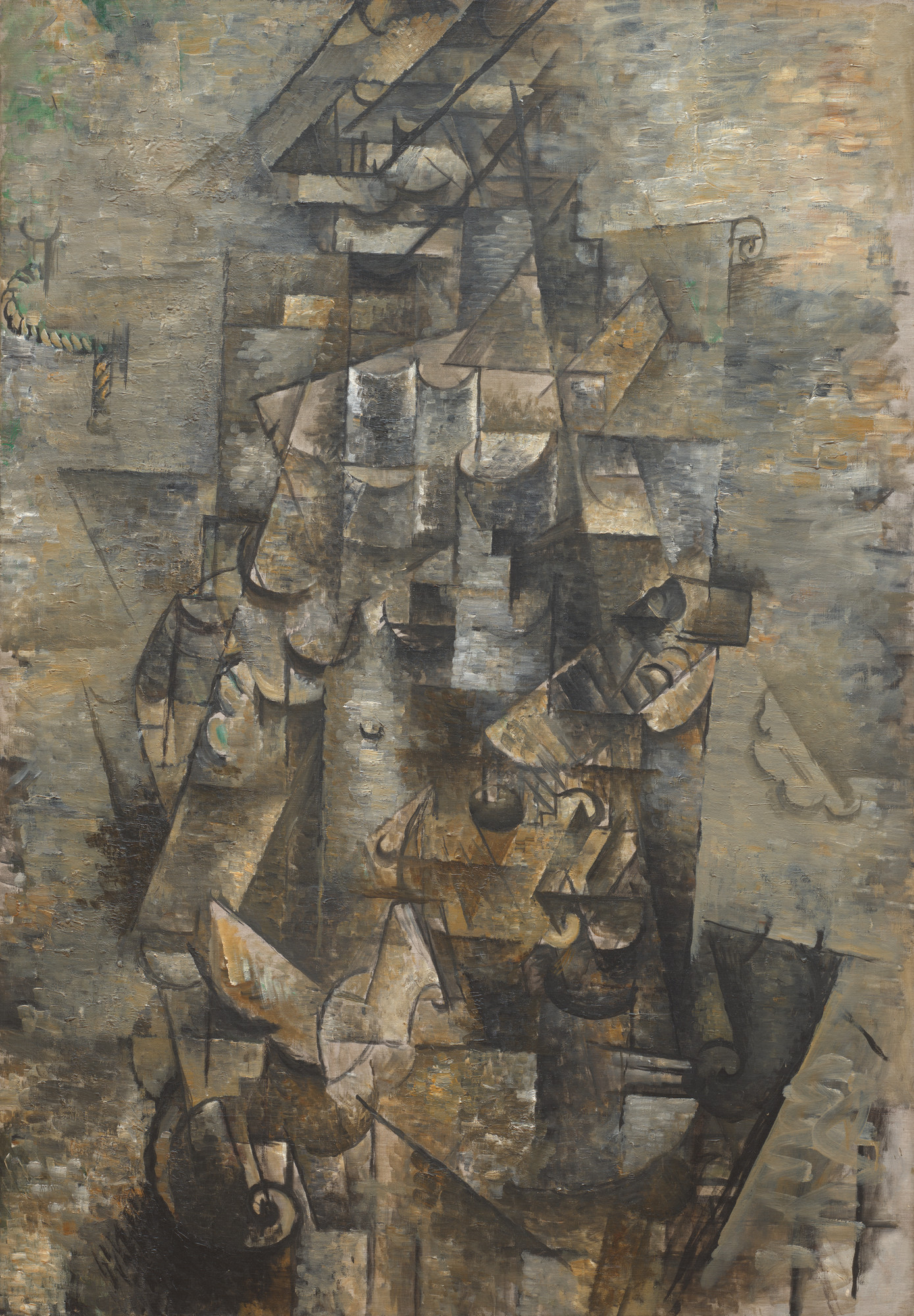 Georges Braque. Man with a Guitar. Céret, summer 1911-early 1912
503
Anne Umland: Georges Braque painted Man With Guitar between the summer of 1911 and early 1912. This is a type of picture that rewards slow, concentrated looking. You can see how lines can both seem to recede in space and project. Things that are solids can be read as voids. Shadows could read as surfaces. Everything is shifting and semi-transparent, interpenetrating. Braque wanted to rupture normal ways of making sense of a picture.
And at the same time, Braque was not out to create a purely abstract painting. The goal was to come up with a new sort of representation. And because of this he does provide us with some recognizable details. So if you look at the top center, for instance, you can make out the profile of the man named by the title. If you look over to the left, you can see the outlines of a coiled rope. Let your eye travel down, and there is the sound hole of an instrument.
Braque painted Man With Guitar when he was working in the south of France. This was a moment when he and his good friend Pablo Picasso, were—as Braque would later say—roped together like two mountaineers, intent on reinventing all the givens of Western painting. Contemporary critics identify Braque and Picasso as leaders of a new movement dubbed Cubism, and in that, referred to the way that they would use fragmentation—this splitting up of forms whether of figures or of objects or landscapes. And even today, Cubist paintings like this remind us, in so many different ways, that art is not just a matter for the eyes but also for the mind.