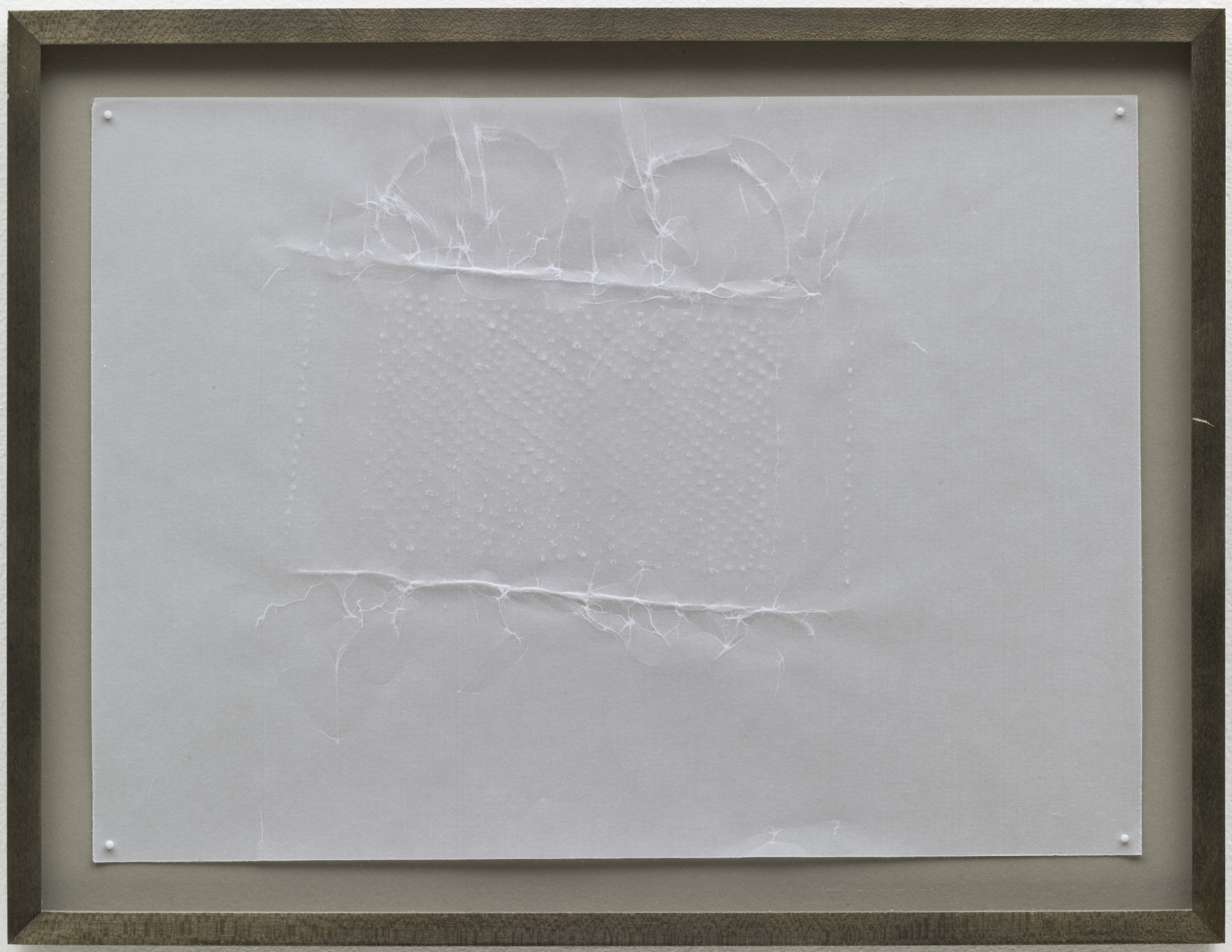 Mona Hatoum. Untitled (grater). 1996
250
Curator, Alexandra Schwartz: Mona Hatoum often deals with domestic spaces, and the fear and claustrophobia that ideas of domesticity can give rise to.
This is an actual imprint of a kitchen grater that she made with paper. So you're seeing very faintly the form of just an ordinary kitchen grater. And it was part of a series that she did of kitchen objects, where she would do similar impressions. She's talked about them having this uncanny quality, it both looks familiar, because most of us have kitchen graters, but also seeing it in this form as this ghostly impression, it has this surreal, unnerving quality.
She says that when she was growing up women around her were taught the art of cooking, because it was something they needed to prepare for marriage. And she really had an antagonistic relationship to that idea and wanted to subvert that and criticize that a little bit.