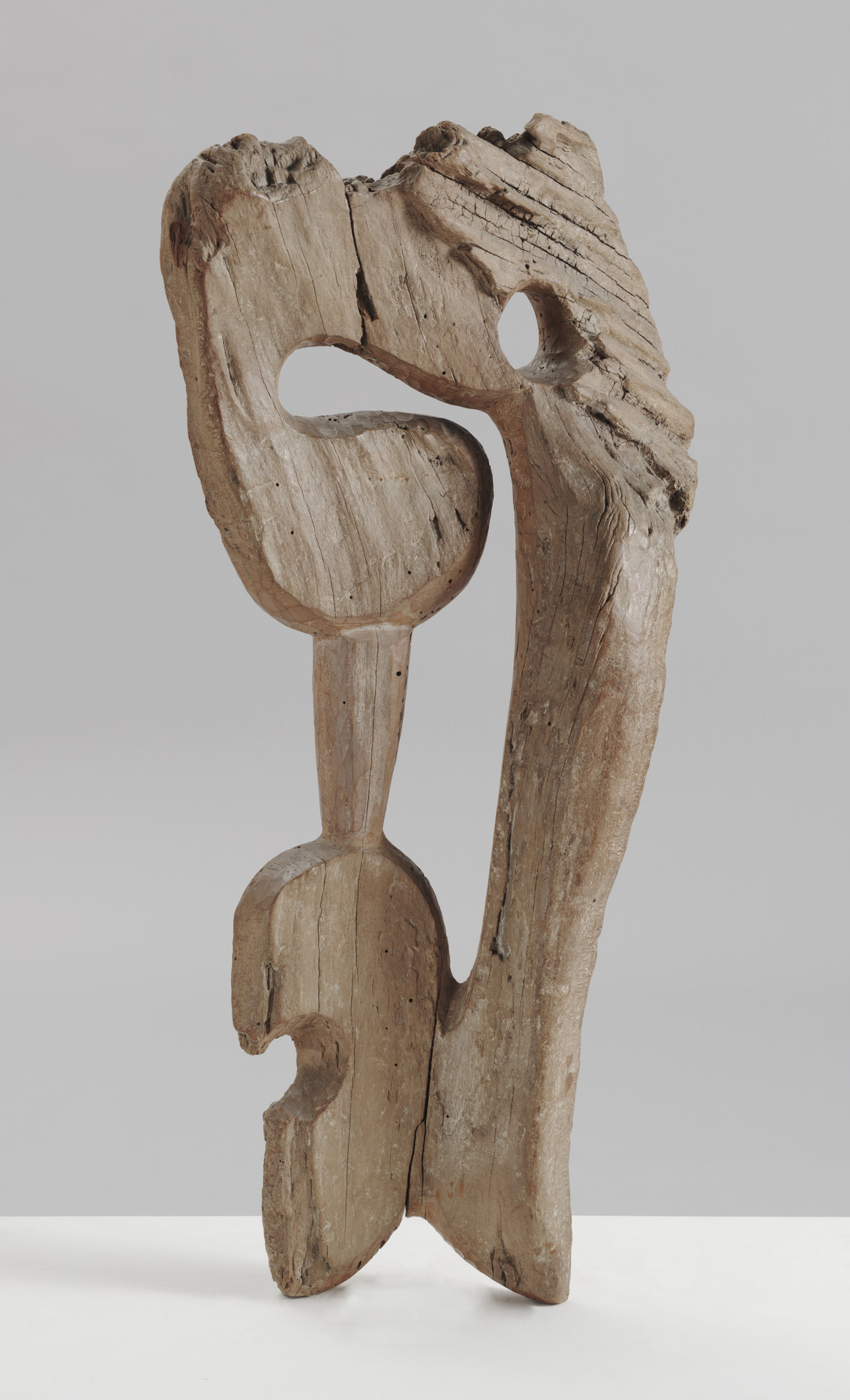 Isamu Noguchi. My Pacific (Polynesian Culture). 1942
422
Curator, Jodi Hauptman: Noguchi spent his lifetime grappling with his dual identity. His father was Japanese and his mother was American, and he had lived part of his life in each country. As a New Yorker he could have avoided the internment camps, which affected only Japanese Americans living on the West Coast. But instead he voluntarily entered a camp in Arizona, with the hope of organizing an arts and crafts guild for detainees.
Curator, Sarah Suzuki: After his time in the camp, he made a series of sculptures, including My Pacific, using driftwood, much of which he'd collected either in California or in Arizona. Noguchi often looked to natural materials rather than limiting himself to industrially produced ones. Here's the artist, speaking in 1973:
Artist, Isamu Noguchi: I'm always trying to expand the possibility of sculpture and therefore to be tied to one material just merely limits me. It's like being tied to a style or tied to a certain technique. Then you're limited. You can't do more. To me the essence of sculpture derives very much from the material, you know, the truth of the material.