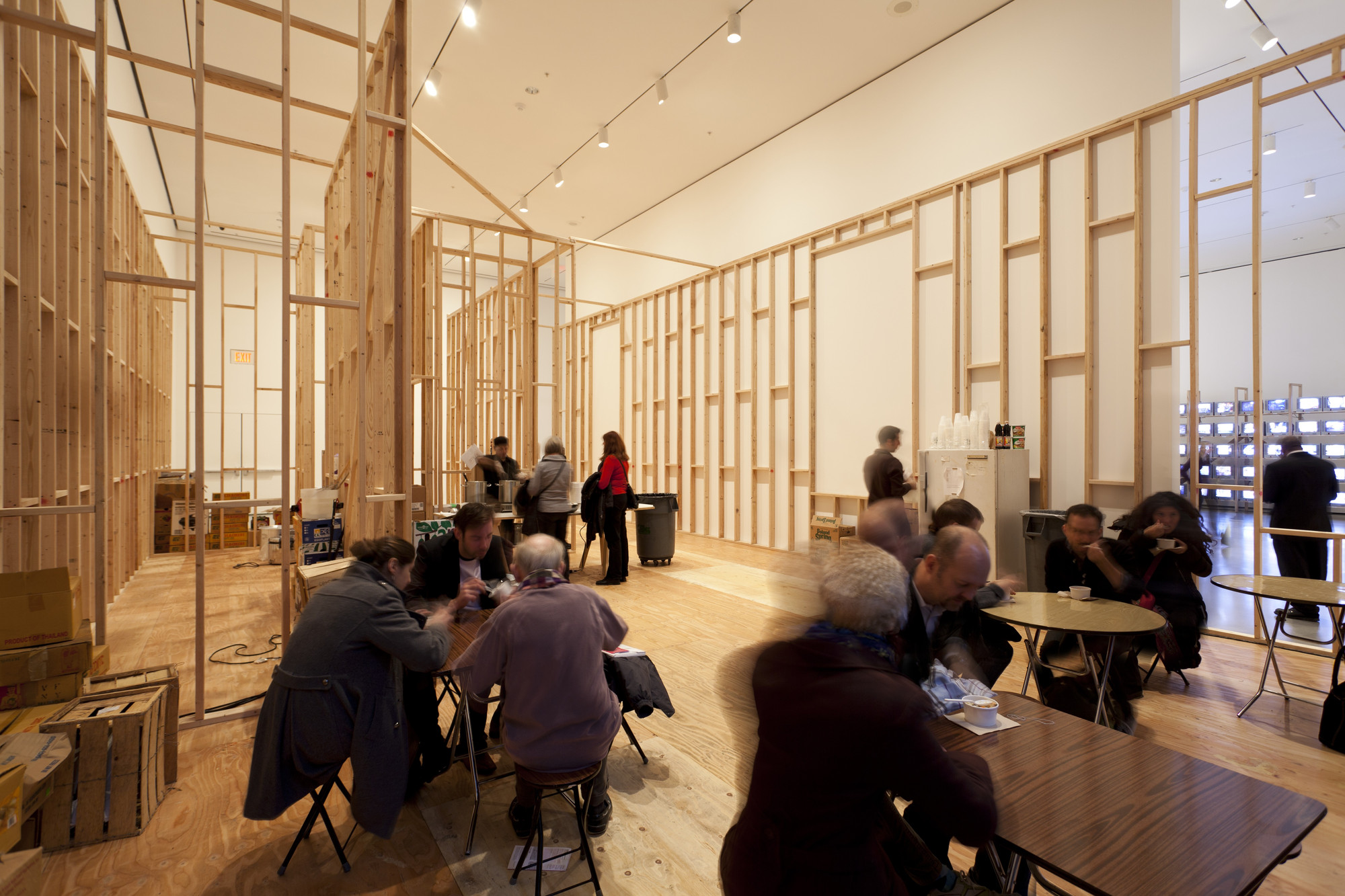 Rirkrit Tiravanija. untitled (free/still). 1992/1995/2007/2011-
268
Director, Glenn Lowry: In 1992 Rirkrit Tiravanija created a show entitled Untitled (Free) at 303 Gallery in New York. Interested in exploring the possibility of creating congenial social spaces in places usually reserved for the quiet contemplation of art, Tiravanija transferred everything from the gallery's back office – even the dealer and her staff - to the exhibition space. He then converted the empty office space into a kind of restaurant, where he cooked curry and rice, serving it to visitors free of charge. The artist, Rirkrit Tiravanija.
Artist, Rirkrit Tiravanija: So when you first walk in, what you see is kind of haphazard storage space. But as you approached this you could start to smell, the jasmine rice. That kind of draws you through to the office space. And in this place I made two pots of curries, green curries. One was made how Thai restaurants in New York were making it. To counter that, on the other pot was a authentically made Thai curry.
I was working on the idea of food, but in a kind of anthropological and archeological way. It was a lot about, the layers of, taste and, otherness.
Glenn Lowry: Untitled (Free/Still) features that back office curry kitchen replicated to scale. Working with the Museum of Modern Art, Tiravanija has developed a way to show the work in an active state – with curry prepared and served by the Museum's restaurant staff– and in a passive state.
Artist, Rirkrit Tiravanija: The work is a platform for, people to interact with, the work itself, but also with each other. A lot of it also about a kind of experiential relationship, so you actually are not really looking at something, but you are within it, you are part of it. The distance between the artist and the art and the audience gets a bit blurred.