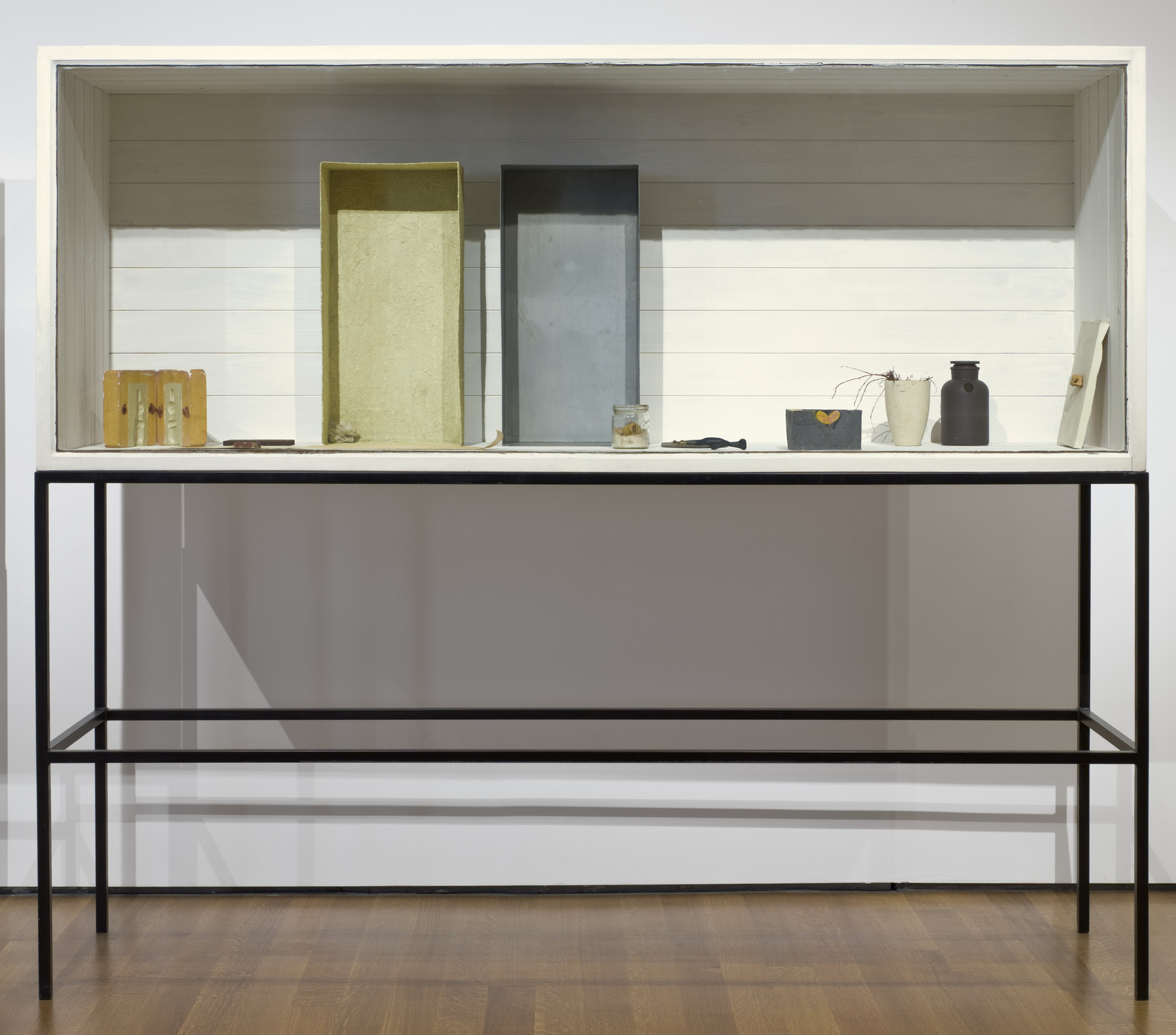 Joseph Beuys. Untitled V. 1949-82
469
Narrator: These vitrines contain objects Joseph Beuys retained from some of his many performances or actions. Curator, Ann Temkin.
Curator, Ann Temkin: The vitrines have a real kind of memory function, and of course, you can look at these vitrines also as coffins, almost like reliquaries that would hold the bones of a saint or a lock of hair, from something that had once been very alive, and very spontaneous, in real time.
Beuys was not concerned with beautiful things. He was concerned, in fact, with ugly things, and with things that might have been confused with garbage.
There are many organic materials in these vitrines. And they have decayed. You can see the faded rose, or the crumpled leaves. Or the hardened wax. Or the discolored bits of sausage. I think he absolutely knew that that would be what happened to these things. The artist wasn't pretending that work, and we, don't age.
Narrator: For Beuys, the artifacts made from organic materials, such as fat, also represent a larger artistic concept.
Curator, Ann Temkin: He used fat to demonstrate what he called his theory of sculpture, which is that in order to make sculpture, what really matters is the principle of applying heat so that form would melt, or applying cold so that form would again become rigid. And that pole between hot and cold, between formed and unformed is the running theme of all the sculptural work that Beuys did.