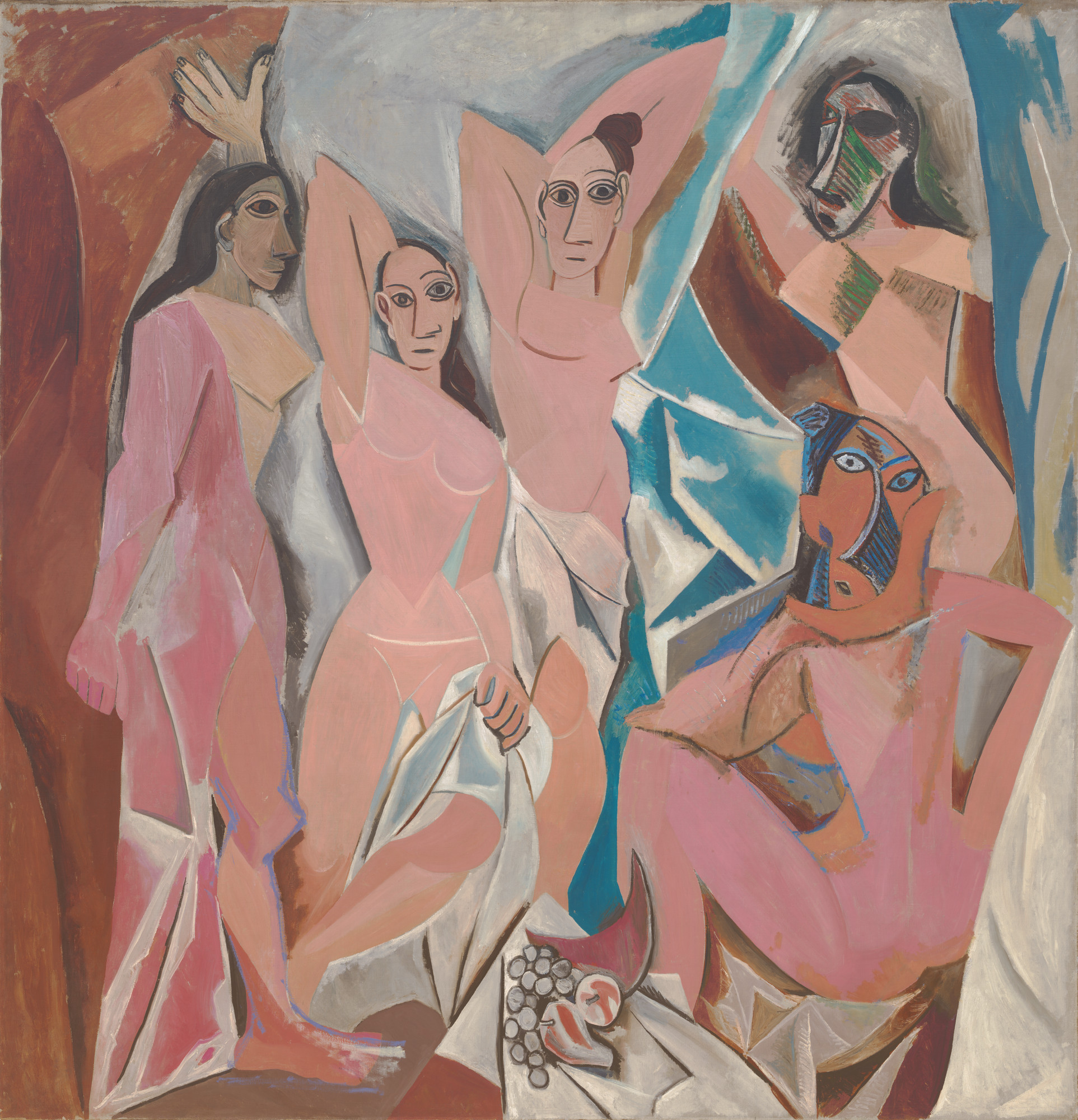 Pablo Picasso. Les Demoiselles d'Avignon. Paris, June-July 1907
502
Curator, Ann Temkin: This painting is titled, theDemoiselles d'Avignon "the women of Avignon," and it's Avignon Street in the city of Barcelona where Picasso was a young artist.
Director, Glenn Lowry: Ann Temkin, the Marie-Josée and Henry Kravis Chief Curator of Painting and Sculpture.
Ann Temkin: The Demoiselles d'Avignon are actually five prostitutes, and they're looking at us as much as we're looking at them.
The very early studies show a man walking into this curtained room where the ladies stand and the woman on the far left now has the traces of having been that man entering the room, and you even feel a certain masculinity in the sort of sculptural carving of her body and the way that very large foot is stepping toward the others.
It almost seems like it's a build-up of geometric forms, and if you look at the chest of the woman at the very top right, you can see one of these cubes making up the space underneath her chin thus the name Cubism.
One striking aspect of this painting is the way this stage on which these women are painted is almost looming out at the viewer. Rather than feeling like these women are nice and safely set back in some kind of room that you are peering into, I at least feel like the women are almost piled in such a way onto the canvas that they almost could step out of it. It's part of the desire of the painting to confront you, I think, physically, psychologically, as well as intellectually, with everything that's going on in it.