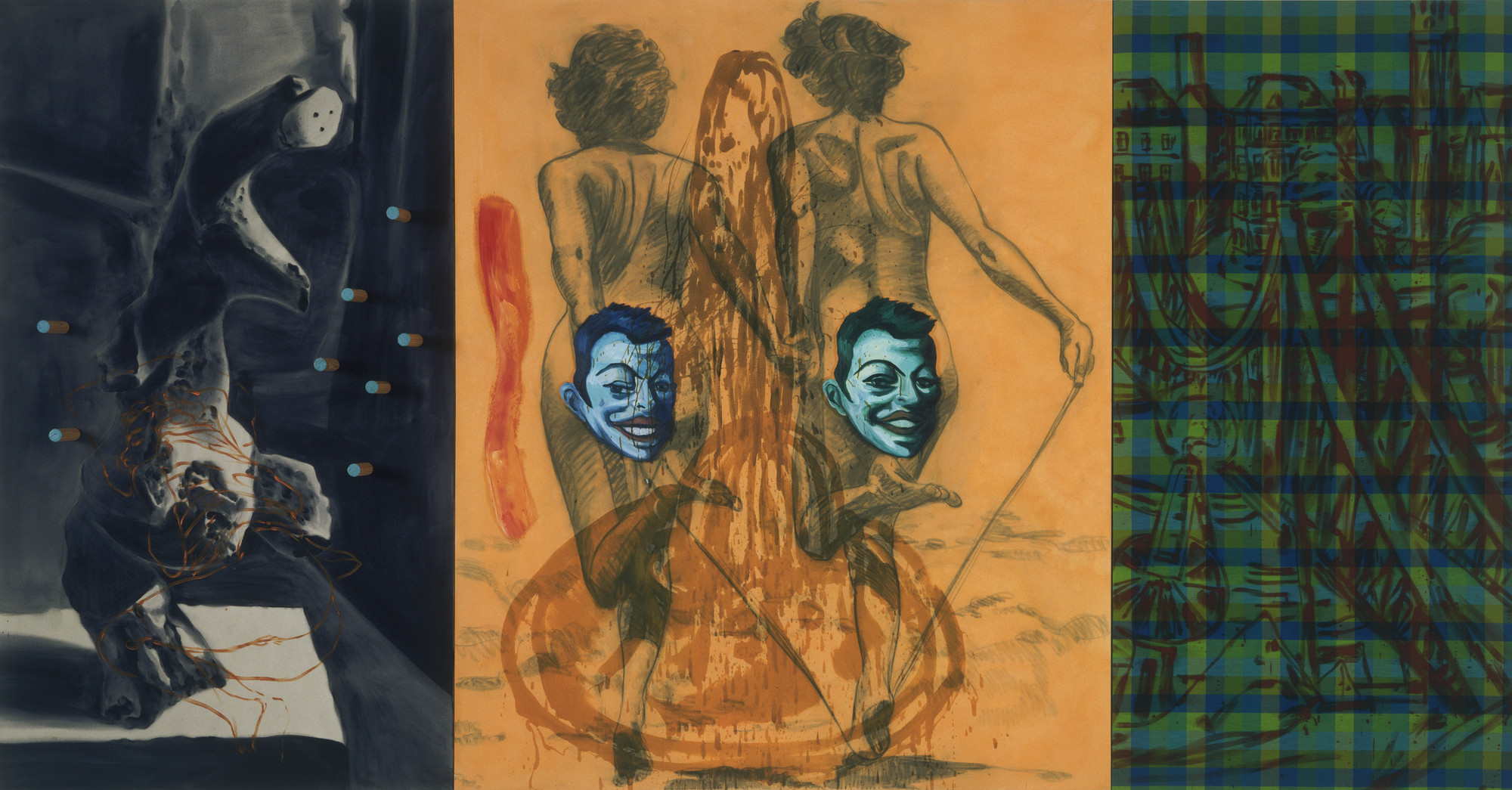 David Salle. Muscular Paper. 1985
221
Director, Glenn Lowry: The work of artist David Salle incorporates imagery from art history, the popular press, and pornography, among other sources. Muscular Paper is one of many triptychs that he painted in the 1980s.
Artist, David Salle: Each panel has a distinct surface and texture and luminosity and the combination of those differences, edge to edge, creates intervals and it is the intervals that your eye confronts and has to jump over that creates the specific tone of the painting.
Glenn Lowry: The panels depict works by other artists including Brassais photograph of a Picasso sculpture on the left panel; two faces from a Jusepe de Ribera painting in the center, and the image of a bridge by Max Beckmann superimposed on the right panel. The others are of Salles own invention.
David Salle: The superimposed image in the middle orange panel was a lemon squeezer made out of wood that some wood carver made using a pocket knife that was in a house I rented one summer, ages ago, and it was such a eccentrically formed and shaped and weirdly purposed object that I thought it was interesting to paint it. And by enlarging it to this scale, it totally loses any sense of its identity.
Glenn Lowry: The way in which he combines images has led some to question whether there is a connection among them.
David Salle: Theres been much made about this, is there a connection or is there no connection? For some reason the question strikes me as a very humorous one, as if there could be no connection. The painting is the connection.